Instagram is a great tool for showing traders what it's like to make good money from day trading. An Instagram bio for traders can describe things like:
Your daily profits.
The trading experience.
Your favorite Crypto, stocks, or foreign currency pairs.
Focus on your positive values and lessons, and top off your bio with a call to action to join you on your journey.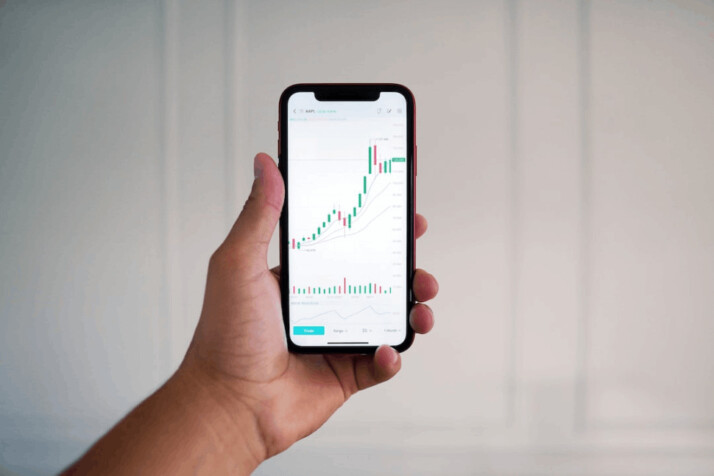 But first, it's important to gain a clear idea of the thing we're trying to represent in our bio. We start by understanding the meaning of trading.
What is Trading?
Trading is the act of buying and selling financial instruments such as:
Crypto
Stocks
Foreign Currencies
Dividends
Bonds
The goal of any form of trading is to yield a good profit. Some traders even go as far as to do arbitrage trading. Arbitrage trading is when traders buy certain assets on one exchange and sell them for a significant profit on another exchange. Arbitrage trading is most popular in decentralized finance (Defi) in Crypto and Forex trading.
Traders often market themselves on Instagram for its marketing functionality and massive user base. Instagram has about two billion active users, which only seems to grow. Moreover, Instagram's business version is tailored to rapidly help accounts build a huge following.
The Importance of an Effective Instagram Bio
An effective Instagram bio is a good way to attract clients and investors to trading. Effective bios extend the reach of your account and give your audience an idea about what your page is about.
It also helps you stand out from your competitors, especially because there are many types of trading. Whether you're establishing a business or personal brand, it's important to create a sense of identity for viewers. This helps viewers distinguish you from competitors.
Bios can be useful marketing tools. You can insert a link to your Instagram bio to direct traffic to your main website or other social media accounts. It's free traffic, especially if you have a massive following.
Unlike links placed on Instagram comments and posts, those in your bio are hyperlinks. This means they immediately open the site they link to as soon as users click or tap on them.
If you're starting a trading account on Instagram, check out our lists of good Instagram bios for traders. You're bound to find something perfect for your use case.
35 Examples of a Motivational Instagram Bio for Traders
Making the world a better place to trade.
Spreading the wealth around the world.
Don't just trade the news; trade the story.
Experience the joys of trading.
Empowered Stock Market Trader.
Let's talk about trade.
We're here to make lots of money.
Have fun and make money.
Your family portfolio. My family dynasty.
Live to Trade, Trade to live.
Hustle while you still can.
Rise and grind.
Punch the option all day long.
When the market is calling, you should answer.
Great Traders make great leaders.
Consistent, profitable trading made possible through my lessons.
Trade to survive, Trade to thrive.
Hello world, here's what financial freedom looks like.
Traders don't just trade. We transform lives.
Consistent profits around the clock.
Trading IG. Follow me for signals.
The right housekeeping for your trading.
Follow the moon when it travels. If you can't follow it, you can't trade it.
Working hard is just as rewarding as playing hard. Bring your A-game to the trading pitch.
Sharing the Wealth.
Work hard. Trade harder.
Trading doesn't have to bleed you dry.
Learn to look for opportunities, not just paychecks.
Trading is not gambling. It's an art; it's a passion.
Trading is my craft.
I'm the best trader on the internet.
We used to be internet pirates.
Who wants to get rich?
Know your market and act on it to profit.
32 Trader Instagram Bios for Businesses
Need trading advice? Follow my page.
Rewards always come with risks.
Learn to be content with what you have before trading.
Searching for a new career? Join us, traders!
You can't always go short.
Follow me for a list of trading tips.
Start small and grow your success.
Swift, reliable financial services.
Be open to change if you want to achieve success.
Never invest in something you don't understand. Let me teach you.
Ask me for a strategy to secure your future.
Accurate stock charts and quotes for traders.
Break the habit of being broke. Learn to trade with me.
High gains and simple terms. Book an appointment to learn more.
Learn the value of the right time and opportunity with us.
Our simplest rule: Never lose money.
True wealth is the harvest of the mind.
We'll tell you the perfect path to wealth.
We can't read the market, but we're pretty close.
Our trading profile will tell you everything about our expertise.
Our people know the best way to help you Trade.
We're the best traders to grow your money with. Work with us!
We'll show you the best way to use your money.
Do you want to know how to make life-changing money in a short time? Come, join us.
We share the secrets that help people beat the market.
Do you want to get rich trading? Work with our business. We'll give you everything you need.
Our business knows the market like the backs of our hands.
There's no business like ours.
We post everything you need to master the volatile crypto market.
When the market calls, we answer.
Don't blame the market. Every Trade is a choice. We'll make sure it's the right one.
We're market geeks and proud of it.
In Summary
Trading is one industry that enjoys a lot of audience curiosity. After all, who doesn't want to get rich easily? Whether you're building a personal brand or one for your trading business, it's important to have a distinct Instagram bio.
These are particularly important because they help influence whether prospects follow your account. An Instagram bio sets the tone for your content scope and tone.
Explore All
Personal Bio Generator Articles