In the social media era, a salon or spa must use its Instagram feed to attract customers. Salon owners, therapists, and stylists are all rapidly expanding their use of social media. Are your feed's images and videos sufficient to make you stand out, gain more followers, and attract customers?
Not at all! You must first view the trendiest Instagram bios for hair stylists! That's why, we decided to dedicate today's post to everything you need to know about Instagram bios! If this all sounds too exciting, keep reading until the end!
Why Write Instagram Bios for Hair Stylists?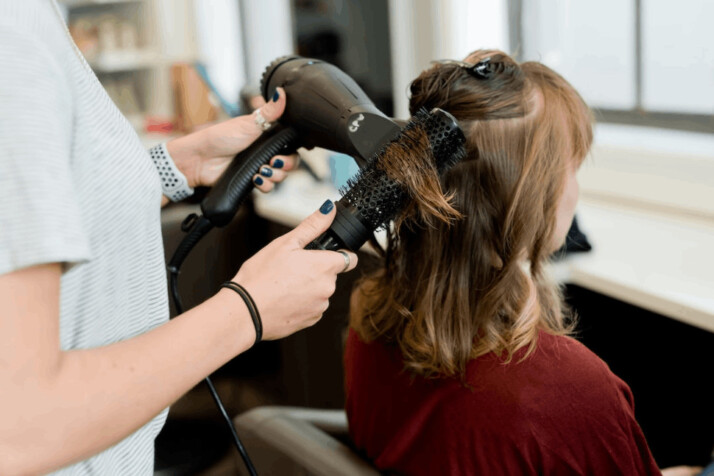 Let's be honest. People give a great deal of consideration to the professionals they hire, especially for something as personal as a haircut or color.
Before walking in on the day of their appointment, most people will check to see if a salon is a good fit for them. They contain the stylists' biographies on the salon's website as one method of doing this.
If customers like what they see, they are more inclined to schedule an appointment and get the cut or color change they've been wanting. Starting a new salon, you should consider including stylist bios on your social media.
Tips & Tricks For Writing The Best Bio For Your Business!
You've been looking online for examples and a good template of hair stylist bios, but you're unsure how to adapt them for your staff.
Stay calm. It's not as difficult as it might seem to include the appropriate facts and viewpoints in each new biography. Here are some pointers for making every biography look polished while retaining those unique, personal details.
Understanding your audience is the first step. You can use the right tone by understanding your clientele's target demographic. Incorporate this tone into your writing.
A salon stylist biography may look differently depending on where you plan to post it, so keep that in mind when writing one. For instance, there would be more written information on the salon website than on social media. You should learn more about their years of experience in the business and why hiring them will make your business unique or successful.
To better serve your clients, try to get to know them personally. They are more than just a staff member's name or services—they represent a potential connection. A client will feel more connected to the stylists and their biographies by adding personal touches.
Instagram bios for hair stylists are excellent ways to connect with new customers and build long-lasting relationships with them!
The Best Instagram Bios For Hair Stylists
My hair is like the best time you've had in your life — it's short, and sweet!
Help a fellow sister out — tell them where you had hair styled!
Women complain that dating's been too easy after we styled their hair!
Share your beauty after paying a visit to us!
Can't create the perfect story? Get a creative haircut, that'll help!
Let your hair get the attention you deserve.
Looking for a hair salon? You're in the right place, let our previous photos show you that we mean business!
See anything you like on our Instagram page? Our experienced stylists will help you get the same look!
Time heals everything — not that hair though! Come on down, you need some styling!
Free haircuts on Wednesdays — styling is extra!
Love your hair like Wallace loves his cheese!
What work can you get done with a messy hair?
Can't settle on any hair style ideas? We'll help you out!
Final Thoughts
If you have a hair salon, or a spa, or a beauty salon, an Instagram bio can be excellent for your marketing efforts. All business who use social media to create new customers need a great Instagram bio. This is especially true for salons, which are very competitive business environments. A killer Instagram bio on your business page can make all the difference you need to set yourself apart.
Not only is a great bio great for your business marketing efforts, it's also easy to implement. You don't need to spend money, or create a new page. You just optimize your salon's existing Instagram busines page for better marketing purposes.
If you liked our article on the greatest Instagram bios for hair stylists, make sure you share it with your friends and co-workers. Check out our articles on social media marketing to raise more awareness about your brand!
Explore All
Personal Bio Generator Articles