It's crucial to have a strong Instagram bio for your music page. Especially if you want to up your game on the platform. Your Instagram followers will first see your bio; it should be original and describe who you are and your music.
We know how challenging it can be to write an engaging Instagram bio! So, we prepared this guide to get you started and examples of the best Instagram bios for musicians.
What Are Instagram Bios?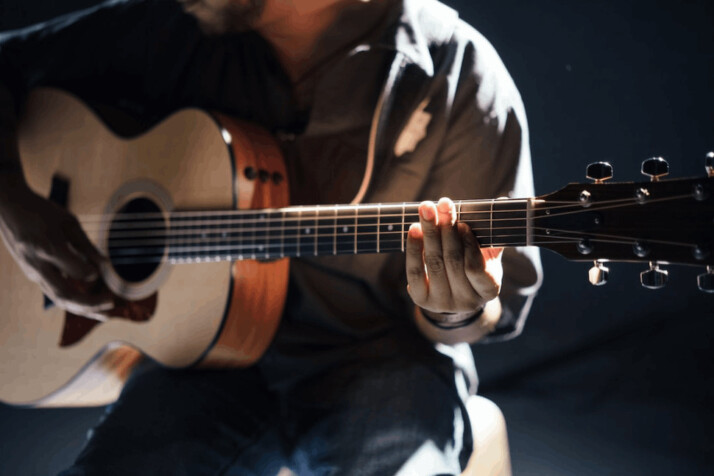 A musician's Instagram bio significantly impacts whether or not someone follows them or leaves their music page right away.
Making sure your fans can find you on Google and Instagram by creating the ideal Instagram bio is crucial. More importantly, knowing what to write, phrase it, and optimize it for maximum conversions are invaluable skills for musicians.
Therefore, why is it important for musicians to have stellar Instagram bios? In any case, what good is an Instagram bio for music?
Extensive brands are searching for music opportunities on Instagram. You must create a flawless bio that makes it possible for fans and sponsors to find you. Your Instagram bio serves as a welcome mat for potential followers of your music.
Since Instagram only allows 150 characters for the bio section, a sentence-based bio will likely let readers leave your music account immediately.
Is there a tried-and-true technique for creating the best Instagram bio for music? If there were, everybody would have enormous numbers of followers and interactions on each post.
Writing Perfect Instagram Bios for Musicians
Most musicians make mistakes when writing in the Instagram bio's main body. After the profile name and posts, you should describe your music work in detail.
Write long-tail keywords that express your preference for a particular music genre. For instance, it would be clearer to say "Synthwave music maker" rather than "I'm a music maker in Boise, Idaho."
You can use a minimum of two hashtags to demonstrate your expertise in music better.
Demonstrate your authority or level of experience. You could, for instance, mention that you are the band's founder. Alternatively, if YouTube is where you primarily upload your music, mention how many people subscribe to your channel!
If you are a local musician, be sure to mention your location. If necessary, use hashtags to highlight nationality. You can use emojis to illustrate bullet points in your messages, allowing you to make the most of your allotted 150 characters.
Don't forget to put your link (link to your YouTube music channel or personal website) at the end. Also, if you prefer people to contact you from a specific place (email, perhaps), don't forget to add that as well!
Instagram Bios For Musicians That Are The Bomb!
Like to listen to my songs? If you want to use them in your YouTube videos, commercials, or movies, get in touch!
Life is music; music is life!
The power of sound can change everything — it is love!
Would you like to use my songs to tell your own story? Get in touch, and have a word! I would love to hear from you!
Free man making synthwave music my way — don't need no producer!
Remember these old beats? I proudly make remixes of them. My song speaks for itself!
Check out my music!
Beautiful music brings the souls together. Share my songs, and sing them in the shower!
Heard my songs on the radio? Well, here I am! Hope I am as interesting as my music!
Art brings the world together — never stop singing!
How does my music make you feel? Do you like them? Make me know down in the comments!
Music is more than sound — check out these beautiful tunes!
Spend time with the person you love. You never know how many days you have left with them!
Bring your friends and witness the great music of London's hottest producer!
New content on a regular basis; don't stay without music here!
Live and learn something new every day, I know I am for my music!
More Great Instagram Bios For Musicians
This is my Instagram page where I share my best music and my personal thoughts. Listen to both of them, or don't, you know the best!
You don't think of big ideas every day.
This is where I share my music for listening, my lyrics, by different dreams.
Home of Classic Rock Music — The Best Music from 90's!
Good people listen to good music. That's all we need from the world, ain't it?
Earth is my favorite planet, and When The Levee Breaks is my favorite song!
Music connects cool people together — this night is the night!
I like my women like my music — good, short, and sweet.
Music is the food of the soul.
Live and let live — have some music in your life!
Real men play music.
Only real music is from the heart — none of that autotune garbage!
Turn up the music and look up to the skies!
Care about artists WHEN they are alive, not after! Stop feeling for us when we die! We need your attention now!
Join the army and grow the audience! 25 concerts this year in 20 different cities!
Music is the reason I live today!
No matter what people say, tell your story your way. My way is throught the way of music.
Need help with some music for your event — we've got a singer for you right here!
Music is: memory, melody, and magic.
Here's the deal: music tells us a story the way we want to hear it!
Writer of love songs, eternal romantic, enjoyer of life. Enter my world.
The best love songs are come from the worst breakups.
Even More of the Best Instagram Bios for Musicians!
I speak the language of music, learn to read it together with me!
Hopeless lover, proud music maker and song writer. Reply to my posts for more info!
Skip the social medium and come meet me in person!
Good work wants good music in the background! Ever seen a plumber without his radio?
The best music comes from the worst times of an artist's life. Love the pain and suffering, use it as an inspiration.
Art imitates life. Music imitates suffering.
Music is the best way to appreciate life and friends.
Like my music? Click the link at the end of this bio for more!
Hit the play button and keep listening to the music — don't forget to drop a like to the music!
Getting through life, one song word at a time. Sing with me if you feel this way!
Don't mind me, just playing a little music!
I'm not that kind of singer, don't play with my mood!
I make songs and music that makes filling forms bearable.
Miss my voice? Check out the calendar, might be visiting your city for a concert!
The music star none of you never asked for? Don't feel bad though!
Final Words
We hope our arrangement of catchy Instagram bio for musicians was able to give you an idea for thinking up your own. As a signer or a musician, you must have a great Instagram bio that is from the heart to get people to follow you. The music world is more competitive than ever, that's why you can't just rely on your music anymore!
In any case, if you have any more music-related questions in your mind, let us know!
Explore All
Personal Bio Generator Articles