Your WhatsApp bio deserves some uniqueness. You can put just about anything, as long as it's interesting. If you're a romantic or want to share how you feel about your lover, you will need a love bio for WhatsApp. There are so many love bio ideas for WhatsApp. They can be simple, elaborate or sensitive.
Finding the right words to express your thoughts or feelings can be challenging. Good thing is, we've compiled the best love bio ideas for WhatsApp, so you don't have to spend time thinking about the perfect one. The ideas in this article will help you communicate and express your emotions better!
Why You Need A WhatsApp Bio
Your WhatsApp bio is important because it determines how your audience perceives you. Even though it is quite a small detail, it is vital to come up with a witty bio that expresses your feeling and thoughts. Plus, it will let them know what you are interested in.
You'd need a love bio for WhatsApp if you want your friends and family to see how much you feel about your partner. Or if you're a romantic who loves to put out thoughts about love.
Cute Love Bio for WhatsApp
Here are some of the best love bio ideas to help you better express your feelings for that special person in your life.
Love is beautiful.
I'm happy when you are.
I fall in love over again when I see you.
You're the only one I want.
You came alone and became my everything.
As long as you're mind, everything is okay.
You're dear to my heart and I want you forever.
When I think of you, my heart beats faster.
Throughout the journey of life, I'll be here for you.
I can't wait for when you'll be officially mine.
My most beautiful moments are those spent with you.
One day, you and me, Forever and Ever.
You're special to me.
My love for you is everlasting.
You're my world, and I love you so much.
In good and bad times, I'll be there for you.
Hand in hand. You & me till the end.
I'm the luckiest person in the world because I have you.
Someday, somewhere, somehow, you & I will be together.
Beautiful Love Bio for WhatsApp
Love leads to unimaginable happiness.
I feel better just by seeing you smile.
Love forges the bridge between happiness and our soul.
I will love you till the end of time.
True love is when someone's happiness is also yours.
Love is good when it's new but better when it's true.
There are no words to express how I feel.
I laugh the hardest when I am with you.
The greatest refreshment in life is love.
Love makes life a fairy tale.
You happened to me and made my life worthwhile.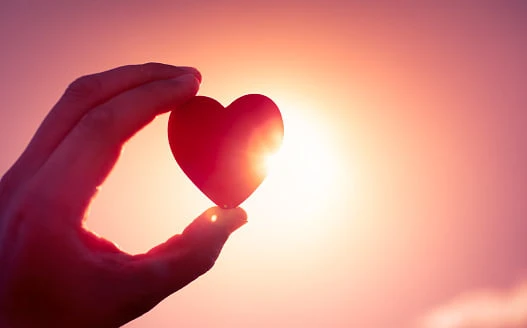 To Wrap Up
The WhatsApp bio is the first thing viewers see after a quick glance at their new contact. Spice up your bio with something unique and entertaining.
You can express your love for your partner or share your favorite love quotes on your bio. This guide lists some of the best love bio for WhatsApp you could use to update your profile.
Explore All
Personal Bio Generator Articles