Sometimes, lengthy Instagram bios are the best ways to describe yourself, your personality, your brand, and your values. Other times, short bios like a one word bio for Instagram are the way to go.
With the perfect bio, you'll get more followers. And with more followers comes more opportunities. If you're looking to try something simplistic that can grab your audience's attention, read on.
People don't like to read lengthy text; sometimes, a one-word bio is all you need. They're great for when you want to express yourself in a simple way.
Thinking up an excellent bio for Instagram can be challenging. If you're short on words to use, here's some inspiration in this guide. We've compiled a list of witty one-word Instagram bio ideas to make your bio stand out.
Why Your Bio Is Important
The bio is the first thing your profile visitors will notice, and that initial impression could have a lasting effect on your page's success.
You can put out details about yourself, your brand, and what you love or care about. A brilliant bio can drive more traffic and engagement to your profile. A one-word bio is a great way to make your profile stand out!
Tips for Creating the Perfect Bio for Instagram
Here are a few tips to make your bio stand out, whether long or short.
1. Use emojis
Emojis are handy when you want to be a little more casual. They are a great way to move beyond the norm, catch your reader's attention, and add a little life to your text.
You can use the proper emoji to convey your emotions or visually represent an idea. But be careful not to overuse them. Snack them in your text and be done with it!
2. Add personality
People are drawn to authenticity on Instagram. By adding a personal touch to your bio, you connect to your audience on a more human, emotional level. Don't hesitate to use a conversational tone and powerful words.
One Word Bio For Instagram
Distinguishing yourself from the crowd is sometimes challenging on Instagram, especially when competing for the attention of new followers.
Your bio should be something original and creative that would attract potential followers and help build your brand. It should be sweet to secure the attention and not sound like a resume.
Here are some of the best one word bio ideas for Instagram.
Funny One Word Bio for Instagram
Melancholy
Legend
Blissful
Fearless
Drifter
Atomic
Alone
Sisterhood
Ambitious
Cozy
Obsessed
Wanderer
Magic
Flawless
Happy
Lost
Fascinating
Vibing
Gang
Saucy
Instagram One-Word Bio for Girls
Focus
Bookworm
Thrilled
Freedom
Girl boss
Gorgeous
Loving
Fragile
Peaceful
Heartbreaker
Happiness
Cuddles
Dreaming
Sick
Flawless
Holidays…
Different
Ecstatic
Awesome
Vogue
One Word Bio For Instagram For Boys' Attitude
Beginner
Scrumptious
Cheesecake
Tripping'
Namaste
Beguiling
Savage
Brave
Excellent
Enjoying
Curious
Unpredictable
Playmate
Savory
Dreamer
Rare
Passion
Hot
Crazy
Wild
One Word Bio For Instagram With Emoji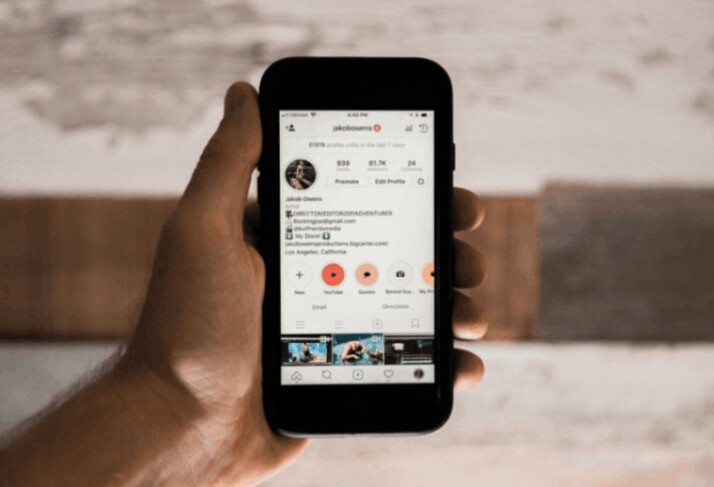 The cool Instagram one-word bio ideas contain emojis that make it look even more attractive.
Energy
Cutie
Cappuccino
Strength
Excited
Easy
Cheerful
Soft
Thorny
✨ Shining ✨
Savage
Legend
Brave
Fashionistas
Attractive
Fortune
Hot
Mysterious
Progress
Visionary
To Wrap Up
Instagram bios allow your viewers to connect with you on a personal level. To make your profile stand out, use powerful words that help people understand who you are, what you do, care about, and enjoy. One-word bio for Instagram is a great way to describe your personality effectively yet concisely.
Explore All
Personal Bio Generator Articles