You need a killer Instagram bio if you want to get noticed on the platform. Your Instagram bio is the first impression you'll make on potential new followers, so it should be creative and informative.
Since it's not easy to develop a catchy bio on Instagram, we've compiled a list of the finest Instagram biographies for photographers.
Want to write your bio but don't know how? You can use ours for free.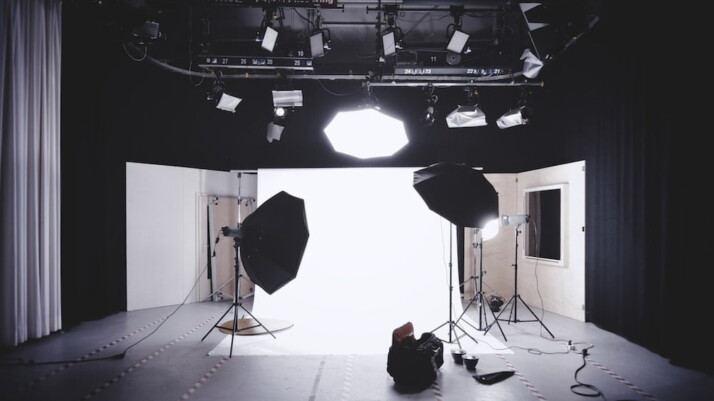 What Is Photography?
Photography is the process of capturing still images and video by using a photo camera, typically a digital camera.
Photography on Instagram is a rich source of inspiration and ideas for everyone. Photos can tell you a story, and that's what makes them effective as a marketing tool. Your photos should speak for themselves.
Creative Photography Instagram Bios
Creative photography entails taking photographs that transcend the ordinary. They tell a story and evoke a particular emotion. Here are some creative bios for your extraordinary photos.
Exceptional images deserve an exceptional presentation.
Photo Click Meets Perfection.
Your image, your focus.
Shoot the inlaws, frame the wife, hang the kids.
Capturing Life's Priceless Moments.
Looking Twice.
Redefine Capturing.
New Memories, New Life.
What you can see you can photograph.
Quality service. Quality photos.
Captivating Photography Bio for Instagram
With the help of an engaging narrative style, dramatic poses, and a compelling caption, we can capture the emotion of an individual or group. Here are captivating bios you can copy.
Creating moments, Creating life.
Freedom of movement. Fast access. Flexibility.
Photography moments captured…naturally.
Passionate about capturing all of life's important occasions.
Capture your stories.
Preserving amazing moments forever
Me and my camera: a Journey around the world
Photography is the Passion of Life.
Turn your used photo equipment into cash!
The 1000 word Photograph.
Interesting Bios for Your Photoshoots
Interesting bios are usually accompanied by striking photography. These stunning bios will help you stand out from the rest!
I shoot people and pets.
I Didn't Choose Photography. Photography Chose Me.
We're Photogenic.
Capturing the story of your life, one chapter at a time.
Transforming views.
Let your smiles shine.
A new moment captured.
A Good Snapshot stops a moment from running away.
Camera gear when you need it.
Short Photography Bio for Instagram
When writing your bio for Instagram, you want to keep it simple and short. Explore short photography bios that are eye-catching.
We Care for You.
Framing your memories.
Are You a Camera?
The camera is over you.
Every Image has Power.
Capturing ideas to adorn you.
Innovative in the moment.
Reinventing moments.
My Mom Shoots People.
Humanity of the Moment.
Amazing Instagram Bios for Your Page
If you are looking for a bio to use on your Instagram page, you are in luck with these creatives and insightful biographies.
I don't trust words, I trust pictures
Photos from around the globe: My photography diary
If you think Nikon is beyond your reach… It's not!
The Pause Button of Life.
Photos you'll love… with memories for life.
The leader in wireless photography.
Don't mess with me. I have a camera.
Path of passion.
Reaching Full Potential.
Photography is life illuminated
Documenting my life and the things I love to see
My life through pictures
Revealing Great Photography.
Lovely Photography Instagram Bios
Photographers can capture the indescribable moments and the breathtaking moments that happen once or twice a day. If you want your work to get attention, you need this profile bio.
Photography-It's all about light.
Revealing the Core of Your Humanness.
Capturing the pure essence of new life.
Joyful Images, Joyful Life.
The Painter Constructs. The Photographer Discloses.
Content with Silence.
Turn a cloudy day into something beautiful.
Perception isn't reality. It's the only reality.
Photography Well Served.
Keeping Moments.
Nice Photography Bio for Instagram
With an increasing number of the best photographers sharing their accounts on Instagram, the length of your Instagram bio is significant. Make every word count!
Revealing Greater Truths.
Quality in Every Click.
God creates the beauty-My camera, and I are the witnesses.
A camera that puts a world of possibilities at your fingertips. Literally.
Love looks like this.
extraordinaire since
A memory like a finished dish.
Ride your best moments.
Your life in print.
We capture memories.
Exciting Bios to Make Your Instagram Bio Stand Out
Exciting Instagram bios can help make you stand out among the millions of people uploading Instagram posts throughout the day. These are short but detailed bios that pass the message across.
A Click Of Artistic Joy.
Capturing the Moments That Captivate Your Heart.
To capture ten thousand words in the blink of a moment.
Photographer and biz educator based in (location)
Celebrating Childhood in Photographs.
The Art of Photography.
Not Afraid to Fall in Love.
Explore. Create. Inspire.
Bring Creative Colors to your life.
Capture the Beauty.
To Wrap Up
As many people use Instagram as a photo-sharing platform, it is essential to be uniquely you and present yourself using an engaging bio.
Explore All
Personal Bio Generator Articles