Do you want your Instagram followers to know how fabulous you are? Instagram is the perfect place to show your innate and outside beauty to the world! You can also do this by making a sassy bio for Instagram.
People who follow you will most likely look at your profile whenever you post something on Instagram. Not to mention potential followers interested in your splendid pictures and videos. To increase your follower count, you must ensure that your IG profile is complete.
This article will guide you on how to make a sassy bio for Instagram. You will learn about a few steps to help you do so. Be the next Instagram influencer by following everything you know from this guide!
What is An Instagram Bio?
A bio is a text that appears at the bottom of your Instagram profile, above the information about your account. In it, you can write about who you are and what you're about.
The Instagram bio is a space for your personality to shine! It's also a good idea to include your location and your interests. 
This will give your audience an idea of who you are.
It's your personal brand awareness — it's not limited to a simple introduction and photo. Some Instagram users include their favorite quotes about life and happiness.
Also, you can add a photo of your most memorable or meaningful moments.
On the other hand, you can add links to your favorite pages. If you have many accounts, you can create a new bio for each one.
Why Is An Instagram Bio Important?
Many people neglect to spend time tweaking their Instagram profiles by creating an interesting, complex, and cheeky bio. With some creative thought, your bio can evoke an amusing introduction about your favorite hobby, skill, or personal trait.
People are aesthetically attracted to those with a set identity that your bio can embody. Your bio says things about you that a picture is incapable of expressing. 
This can be a cover to the competency you convey, which people can get to know from this. It is a defining characteristic that is reliable and informative. Your bio is like an invitation to get to know you.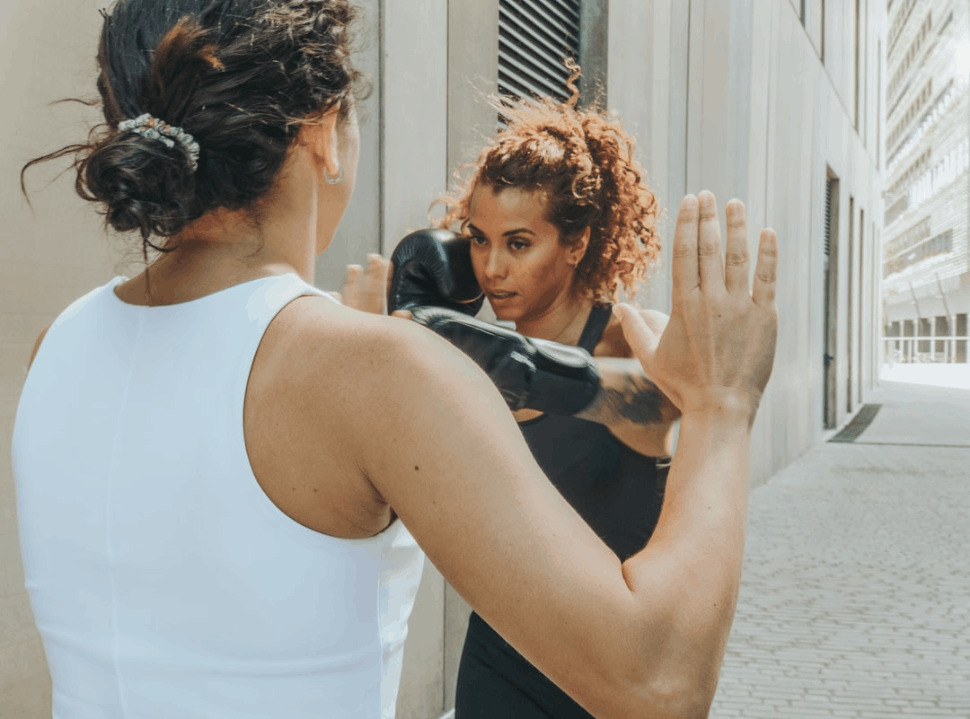 3 Things to Remember When Making A Sassy Bio For Instagram
Does your bio include some personal brand guidelines? This can consist of what your favorite ice cream is or which coffee beans you like.
The bio should reflect your branding. If you are a woman and would like to share how "sassy" you are, take advantage of your bio!
Read the three things to remember when making a sassy bio for Instagram below!
Tip #1: Brag About Your Beauty
The first thing you can consider is to brag about your beauty. You are bound to have many followers on Instagram that are more interested in your looks than your skills.
There is nothing wrong with taking this approach. You can include a line like, "I am the best at being beautiful," or "I have amazing skin." That way, people can appreciate the good looks you have.
You should convince them about your beauty by talking about your looks. Pretending that you are confident is easier to do than you think.
Most people who follow you will have the same interests as you do. You can add something about beauty and style to help make your followers think about how sassy you are.
Tip #2: Write About Your Hobbies and Activities
Next, tell them about anything you love to do! Write about your hobbies and activities.
This is an opportunity to show off what you enjoy. You'll get a feel for what kind of person you are.
It tells a more personal side of your character. People will stop and pay more attention to what you have to say.
This is an excellent way to show your personality. There are lots of hobbies and skills you can write about.
You can write about reading books, watching movies, or spending an hour at the spa. Ensure to mention them in the first few paragraphs of your bio's message.
Tip #3: Link to Other Profiles
If you have other profiles besides your main Instagram account, ensure to put them on your bio. You never know who might see your bio and want to follow you.
Also, you can pay homage to someone special. You can be cheeky by complimenting someone's appearance in your bio.
It's a small gesture, but it could get you some followers.
That way, you can get more followers on those accounts and increase your chances of getting famous!
Sassy people on Instagram typically have multiple accounts. Some are for private purposes, while others are for modeling and brand promotion.
Examples of Sassy Bio for Instagram
Finally, you know how to make a sassy Instagram bio. Congratulations on getting this far.
The one thing you're probably a little nervous about is creating your bio.
Don't worry. Below are examples of what you can do to ensure you're doing your best.
Below are examples generated by INK's bio generator. INK's personal bio generator can help you develop a unique and engaging Instagram bio. 
Moreover, it has a tone option to help control your word choice and the emotion it evokes.
List of Sassy Instagram Bios
"It takes a REAL woman to take a REAL stand."
"Fearless. Passionate. Daring. Humble. Strong."
"Fallen leaves. New beginnings."
"I'm going to OWN this inappropriate shirt. TODAY."
"Eternal warrior."
"The most un-followable."
"Oscars, memes, and the collective internet."
"You think I'm bad? Wait 'till you see my snaps."
"Broken realities."
"I am who I am."
"Fight me!"
"Boys are not allowed to gaze upon my beauty."
"It's not a crime to be dainty, but it is a crime to be boring."
"Dream it. Believe it. Write it."
"That which doesn't kill you."
"Only a model can get this kind of promo."
"If you want me to be happy, deny me. If you want me to be sad, deny me."
"The best free weights are in your friends and family members arms."
"I'm the mayor of hoe town."
"I'm not the one you want with the pen."
"Sweet, but a psycho."
"I know it sounds cheesy, but I prefer the good old days."
"Biker chick bad-ass."
"I'm human, like you."
"Mind over matter."
"I'm a rebellious, self-motivated, outspoken, creative, driven, curious, intelligent."
"The best things are worth waiting for."
"Stay fly."
"'Tis the season to be good."
"You can't break this chick."
"Smoke 'em if you got 'em."
"Invulnerable. Powerless."
"Took a break from taking selfies to fish."
"We all burst into flames sometimes."
"Any girl needs to be beautiful."
"When you see me again, it will be with my head held high."
"Hey, guys, I'm my own best friend."
"If you're not sure what I want to be when I grow up, just remember me."
"Tolkien's Okie-Dokie-Dokie."
"I'm bad and that's good."
"Haters go away!"
"What's your sign?"
"Who the hell knows who I am?"
More Examples
"Eyes to see, ears to hear, and the mouth to speak."
"A brown fox jumps over the lazy dog."
"This girl got her coat on the back of the chair."
"I know you are, but what am I?' is a famous quote."
"If a tree falls in the woods and no one is there to hear it, then does it
"Singing out of tune is always interesting."
"The whole world before me, then nothing."
"The book is on the back of the chair."
"Don't put your lips on my girlfriend."
"We're going to destroy this place, turn it into a parking lot."
"Snuggle up with your love before he gets cold."
"We're just friends."
"I thought I knew you better than this, but I didn't know you at all."
"If you can't say anything nice, don't say anything at all."
"I love you with all my heart."
"I saw mommy kissing a truck."
"You probably want more than this."
"I told you to leave them alone."
"Upon first sight, be prepared to be amazed."
"I could take a lesser man. I could take a laborer."
"Be careful of your thoughts. They become words."
"I've been to the end of the rainbow."
"Dogs need to be socialized."
"Nobody ever wins when it comes to revenge."
"The first step to recovery is admitting you have a problem."
"Thank you for your time."
"I'll take you anywhere you want to go."
"I have a hangover."
"I work on the car."
"Last time!"
"My body is the ocean, and you won't drown."
Final Thoughts
Use your Instagram bio to show your followers and profile visitors how sassy you are! Follow everything you have learned from this guide and become the next Instagram icon. Remember, who runs the world? Girls!
Explore All
Personal Bio Generator Articles