Being nice and humble is great! But there are times when it calls for flexing your inner sassy self to the world with a savage bio for Instagram.
While everyone pities the weak, jealousy is something you earn when you do better than your haters. So, why not flaunt your hard-earned jealousy with some baddie Instagram remarks?
We have done the hard work for you and compiled a list of the best savage bio and captions for Instagram.
Why Is an Instagram Bio Important?
An Instagram bio is your first impression. It's that simple! Whether you are new to Instagram or have been on the platform for a while, you must have a great bio.
Your bio is important for your marketing and branding strategy. It builds your brand and may also affect your follower count. So, you must put a lot of thought into it.
Moreover, an Instagram bio is vital to connect with your audience and attract the right type of followers and fans. The idea is to get your audience to know who you are and what you stand for without giving away too much personal information.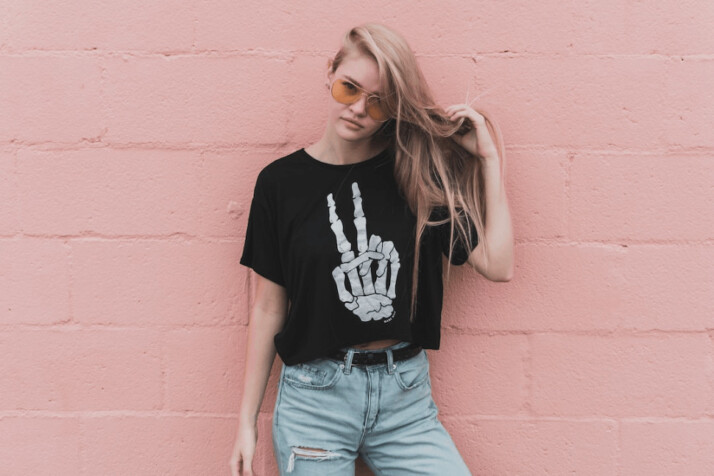 List of the Best Savage Bio for Instagram
If you're looking for an ironic or savage Instagram bio, then you just came across the perfect bio for your next Instagram profile.
Insane, unique, and to the point, these bios will make your profile stand out from the pack. Not only will it grab the attention of your followers, but it will also help you get a ton of likes, comments, and followers.
Best Savage Captions & Quotes for Instagram
I'm everything you want but can't have.
Me, jealous of you? Bless your delusional heart.
Losing you was my biggest win.
Jealousy is a terrible disease. Get well soon.
Some people are like clouds. When they disappear, it's a brighter day.
If I wanted to kill myself, I'd climb up to your ego and jump to your IQ.
Don't worry about those who talk behind your back; they're behind you for a reason.
Badass Bio & Captions for Instagram
Take the risk or lose the chance.
Judge me when you're perfect.
Love is easy, but the queen is busy.
Don't study me, you won't graduate.
Love me or hate me, I am still gonna shine.
The stuff you heard about me is a lie. It's way worse.
Treat me like a joke, and I'll leave you like it's funny.
In order to insult me, I must first value your opinion. Nice try though.
Savage Instagram Captions for Haters
Some people are such treasures that you just wanna bury them.
Keep talking while I keep living.
I love the sound you make when you shut up.
The trash gets picked up in an hour. Be ready.
I keep it real cause I'm not afraid to make enemies.
Does my sparkle burn your eyes?
You have an entire life to be stupid. Take a day off.
It's not necessary for everyone to like me. Not everyone matters!
Sassy Captions for Instagram Selfies
Every girl is a doll. Either Barbie or Annabelle.
Catch flights, not feelings.
Be you; and the world will adjust.
Don't wear a brand, be a brand.
You can't block my blessings.
Life is short. Make every hair flip count.
I'm a ray of sunshine mixed with a little hurricane.
Tell me not to do something. I'll do it twice. And take pictures.
Wrapping Up
An important element of your Instagram profile is your bio. It allows you to give your Instagram followers an insight into who you are, your goals, and what you're passionate about.
A savage bio or caption for photos is a great way to show off your confidence and make your Instagram profile stand out. It adds a sense of humor and personality to your post while engaging your followers.
So, this article contains some best savage bio for Instagram along with caption ideas to give an extra flair to your next Instagram post.
Explore All
Personal Bio Generator Articles