Talking about yourself can be challenging at times. We don't always have the right words to express and introduce ourselves to a broad audience. If you're struggling with a student biography assignment, consider using a student biography example as your basis.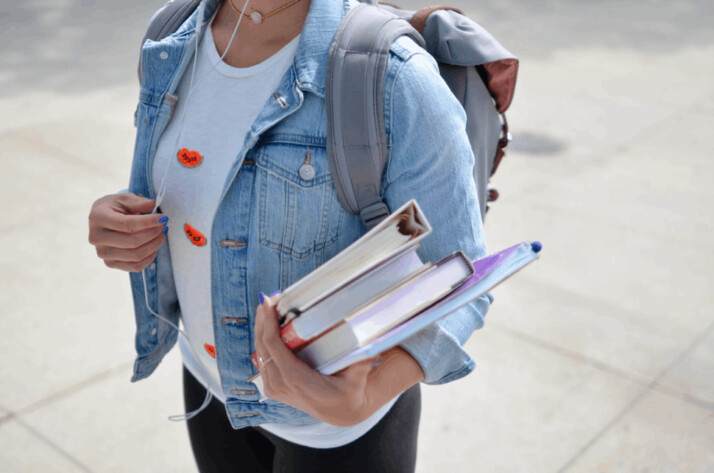 This article explains biographies and their importance.
What are Student Biographies?
A biography is a document that details significant moments in a student's life. They give a peek into an individual's life and help readers understand something about their personality and background. Student bios are typically 150 to 200 words long.
Particularly, they help students understand their academic role in light of their social development and learn how they fit into society. Good student biographies help students become great thinkers and hone their writing skills.
The manner in which students paint themselves in their biographies is a small step toward learning how to market themselves in a professional setting. Who knows, you could be someone in the future. You wouldn't want a poorly-written biography to mar your image.
Why are they Important?
Student biographies are important because they help classmates, friends, and employers understand the individual behind the number. This is useful in getting knowledge from someone who may not have had a chance to participate in extracurricular activities or interviews.
From a professional perspective, academic papers can support information on your resume. Biographies also give an insight into a person's self-perception and self-image.
Biographies can also detail a writer's struggles and how they overcame them. They help us look into the psyche of highly successful people and to analyze the way they grapple with challenges and obstacles. Moreover, biographies show readers the inner struggles that a student went through to get to their current position.
Biographies serve as points of reference for understanding an applicant better, and they can also hold wisdom for those who read them. For most people, a student bio must include your career and school accomplishments. Students can use biographies when looking for work.
Tips for Writing a Student Biography
Here are some things to consider when writing a student biography.
Adhere to Format Rules
Remember to write your student and professional bios in the third person and to limit it to one or two paragraphs.
Your bio must start with your name and a brief sentence describing your background. Your background can refer to your educational background, academic focus, and professional and personal interests.
Start with a Background Story
Your bio should read like a formal personal narrative. It should describe the experiences that helped shape you as an individual. The details in your bio must explain details not evident in your resume.
Adding recent events is a great idea because it helps distinguish you from other applicants. It shows your ability to respond to new challenges. This is also a straightforward way to add personality to your bio. Make sure to highlight things and experiences, such as studying abroad or doing volunteer work.
It's important to focus on your career aspirations because this is the heart of your student biography. This will show readers your intended path, and it gives them an idea of your goals. This can be crucial data in the hiring process for jobs and internships.
Make sure to add hobbies that make you happy. This not only makes you more human but also highlights your uniqueness as a candidate.
Emphasize How You Can Add Value
Finally, try to communicate your unique value proposition in your biography. This is a good way to end your document on a high note, and it increases your chances of landing a role.
You want your reader to understand you're a well-rounded person and that you have a lot of wisdom and knowledge to share. Moreover, don't forget to include your most relevant skills and traits in your bio.
Student Biography Example
If you need a guide for applying the aforementioned tips, try to browse this list for a student biography example you like.
Example 1
Bryan Watch is one of the best students in his class. He is currently studying at the Summer Sample Business University. During his college years, Bryan was part of a program that gave students the opportunity to pursue any education they wanted.
Bryan plans to pursue a degree in public policy and follow in the footsteps of his late father. He will begin this new chapter in the next few days to come.
Example 2
Greg graduated top of his class. He is one of the few young awardees recognized by the state as an honorary member of a major field research group. Greg has written many books for the high school level. He also has a long history of excellent fieldwork. Greg worked with fellow teachers and family members to render service to students as well as out-of-school youth.
Example 3
Brandon is a resident doctor at the Sacred Heart hospital. He spends his time building birdhouses and creating content for various Medicine-related pages. He prides himself on his ability to gather facts pertinent to any case before making any assumptions. Brandon truly is a master of following the evidence.
Example 4
Ivan is a Psych major who graduated from the University of Sans Louis. Like his father, he plans to dedicate himself as a guardian of state laws and as an extension of God's divine justice. He comes from a family of doctors and lawyers.
In college, he was part of the university swim team, where he represented the university in various competitions for three years. He plans to start his law school life next year at the College of Excellent Law Students. He strongly believes in getting schools and colleges to include basic law subjects in their general curriculum.
The Bottom Line
Student biographies describe a student's background to readers. They help give readers insight into an author's personality, experiences, and feelings. If you're struggling to come up with a bio, you can always use a student biography example as a basis. We hope these examples help you understand how to write an effective biography.
Be sure to check out our other guides. They include examples and tips for writing all kinds of biographies.
Explore All
Personal Bio Generator Articles