The remote work trend has been on an uptrend for the past few years and shows no signs of slowing down. If you're planning on making the jump to Upwork, it's important to understand the importance of a good Upwork bio.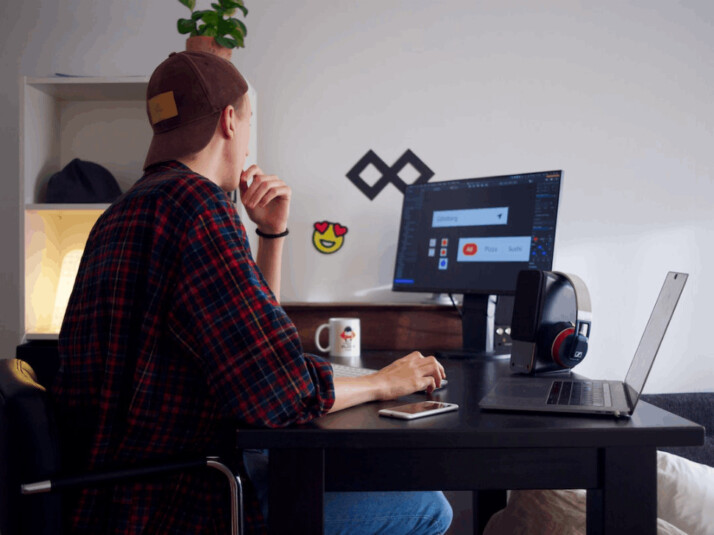 This article will provide readers with tips for composing an Upwork bio for beginners. You'll also learn a few basic tips for creating a great Upwork profile even as a beginner. Read on, and get ready for Upwork success.
What is Upwork?
Upwork launched in 2006 with the mission of promoting online work and giving everyone a chance to get paid for the work they do. Upwork is a global freelancing website specializing in connecting freelancers with long-term clients. It is one of the most commonly used freelancing websites. Freelancers offer many types of services including web development, marketing, filmmaking, and more.
The company provides registered members with tools and resources to find their next project and connect with employers based all around the world. To date, the platform has provided work opportunities for more than 70,000 professionals in over 200 countries and territories.
The Importance of a Good Upwork Bio
A good Upwork bio is crucial to helping freelancers find a job on Upwork. It's a chance to sum up all the experience and qualifications you have in a concise and compelling way. This shows potential clients know what they're getting if they decide to hire you.
Unlike resumes, a bio can showcase your writing and marketing skills, and they enable you to give prospects a detailed value proposition.
If you choose to create an Upwork bio, make it attractive. At the same time, keep it professional. People should not be dissuaded from hiring you because of a bad Upwork bio, so be sure it's not dragging you down.
A compelling Upwork bio will not only help you win jobs. It will help you land high value clients
Basic Guide for New Upwork Freelancers
Before we move onto the steps for coming up with an Upwork bio for beginners, there are a few requirements to fulfill. These sections aren't just Upwork requirements. They are also vital to your overall brand. A top-notch bio isn't going to mean much without completing these tasks. Here are some tips for setting up a beginner profile on Upwork.
Fill Out All Profile Details
Profile completion is important for every Upwork freelancer account. It includes details that help the algorithm match you with clients in a particular niche. Upwork requires freelancers to complete the following sections:
Profile Picture
A Profile Title
Profile Overview
Employment history
At least one skill tag
Complete the basic requirements will bump your Upwork profile completeness to 60%. Freelancers will need to complete a variety of tasks to reach 100% profile completeness:
Portfolio items
Employment history items
Education Background
Profile video
Linked social media account
Certification
Other experience
Generally, it's better to accomplish as many of these tasks as you can because complete profiles tend to get more engagement.
Use Keywords
Upwork uses an algorithm to find the right match between clients and freelancers. You can make it easier for quality clients to find you by adding keywords to your bio. You can also consider using keywords in your professional title. Try to use a title that describes you as an expert in your field.
Even if you're a beginner, there is power in knowing to use the right keywords in your description. You will also maximize your visibility by including keywords in your portfolio.
Keywords in Upwork function similarly to SEO. They help your profile stand out from thousands of others. The more relevant your profile, the more likely it's going to show up on search results.
Focus on Providing Value to Clients
A client-focused profile needs a client-focused bio. Clients search for freelancers because they have a project that they need to complete. You'll need to convince them you're the best person for that job. You need to be able to clearly define the level of experience you offer, and explain how you can help them reach their goals.
Try to outline how working with you will help their business grow.
Create an Updated Portfolio
Your portfolio showcases the work you've accomplished. It's one of the most reliable ways that clients can gauge the quality of your service. While this isn't part of your bio, it's crucial for landing your first few clients because it showcases samples of the output you create.
Clients rarely accept proposals without a thorough portfolio of work. Make sure to feature your best work and include images. Posts with image tend to enjoy greater engagement numbers than text-only posts.
It's important to recognize the difference between an industry novice and an Upwork beginner. Not all novice freelancers are new to the industry. Many of them have great portfolios.
Client testimonials are valuable to every freelancer because they give clients insight into the experience working with you. Your portfolio and samples will only show what you're capable of.
Try to email your old clients who aren't on Upwork. Not all of them will reply, but those that do often leave sparkling testimonials.
Potential clients want to know that you're someone who's easy to work with. They'll often confirm this during job interviews, but they're going to want to filter their candidates before the next step.
Upwork's reviews are extremely valuable on the platform because they give an idea on how you treat Upwork clients.
Add Contact Details
Working with clients outside Upwork is prohibited, but freelancers are allowed to share their contact information. This includes your email address. This lets prospects look you up on other media. Freelancers can share their contact information through their Upwork profile and through the message center.
Writing an Upwork Bio for Beginners
Once you've accomplished all previous sections, it's time to write an Upwork bio to organize all the information you provided. Here are a few tips to keep in mind:
Start with a Good Hook
A hook is a sentence that grabs the attention of your potential clients. It's the perfect way to get started because it creates a strong first impression. Highlight your expertise and skills in your first few sentences. Get straight to the point on what you offer and use simple words.
List your relevant experience, and how it can help impact the business of your client.
Start Professional, End Personal
An Upwork bio for beginners should have a professional tone. This will help you to stand out from the competition in Upwork's marketplace. So create a bio that matches your personal brand but stick to your numbers and values throughout. A professional tone helps build your credibility, and it will also make you feel more confident in your capabilities.
Once you've showcased your skills, aim to show how you can connect with your audience and deliver outstanding results. This is a great way to end your bio because it makes you look approachable and personable.
Showcase Skills Most Relevant to the Job
Clients dislike freelancers who send cookie cutter cover letters and proposals. Make yours easily recognizable by tailoring it to your niche. Specializing your brand is also the key to a successful Upwork career.
For example, if you're a Facebook Ads specialist, highlight all related skills. If you're a content writer, highlight skills like SEO and Copywriting.
If you're marketing yourself as a graphic designer, highlight specializations such as brand design, photo editing, etc.
Learn to change your bio depending on the industry you work and the client you want to attract.
These keywords also attract clients who are likely to talk to you. Make sure to place these at the start of your bio. The person reading your profile likely has to go through hundreds of other profiles. They may not read the middle of your bio if you fail to grab attention with the first sentence.
Moreover, your first few sentences need to make an impact before it gets truncated. Clients may not click the "read more" button if you don't give them a reason to.
Indicate Your Availability
It's important to let prospects know your available, so they can determine whether you have time to work on their project. The Upwork website allows freelancers to indicate their availability, but it only provides limited information.
We recommend mentioning your availability on your bio, so you can indicate the different times you're available in a day or week.
Check for Errors
Make sure to check your bio for and spelling and grammatical errors. While these may seem only minor, they can hurt your credibility. Clients often look for people who have an attention for detail. Basic errors leave a bad impression. If they can't trust you to write an error-free bio, it's unlikely they're trust you with their business.
Remember to read through your bio and ask a close friend proof your work. They can even leave comments on how to make your bio more appealing.
The Bottom Line
Not all Upwork beginners are new to the industry. Many freelancers who join the platform are accomplished people in their industry. An Upwork bio for beginners can be a big factor on what prospects think of you. A good Upwork bio will make your profile hard to resist, especially when you list skills and qualities they like.
You can also read more about social media bios from our other guides. They can set you up for meaningful connections, and they will ultimately get you hired.
Explore All
Personal Bio Generator Articles