While some people want to be known as the face behind a successful YouTube channel, others are camera-shy and prefer to stay anonymous. If you're looking for YouTube video ideas that don't require you to show your face, you've come to the right place.
This article's anonymous YouTube video ideas are guaranteed to help you become a successful YouTuber.
You can still drive traffic and get massive views and subscribers on your YouTube channel without showing your face! Let's get started with the best anonymous YouTube video ideas.
Top Nine Anonymous YouTube Video Ideas
Whether you're a new YouTuber, or an experienced anonymous YouTuber looking for content ideas, the following ideas are perfect for making big waves.
1. Animation Videos
Animation is a great way to share your thoughts, knowledge, and experience, tell a story, and convey a message to an audience. Create videos that explicitly and uniquely explain complex contexts. You may conduct keyword research to find out topics your audience is interested in. Then put out an animation video that explains it in great detail.
This is easy to attract and keep an audience without revealing your identity. You're good to begin if you're skilled at creating animation videos. If you lack the skills, you may draft the content and hire someone to do the animation.
2. Product Reviews and or unboxing
Another great anonymous video idea is to review products, discuss your thoughts on a product, or unbox a new product. Unboxing videos allow you to show the product in the best light possible and let viewers know what to expect after purchasing.
In this video, you don't need to show your face, only showcase the products you're reviewing. Pick a niche and stick with it. For example, you may focus on reviewing different skincare products if you're a skincare expert. Remember to give your unbiased opinions on the products. You don't want to provide false or misleading information that'll cost your audience their money.
3. Cooking channel
People are always looking out for tasty recipes to try out, and the commonplace they go to for such content is YouTube. If you have excellent culinary skills, you can leverage this and create unique and healthy recipes that amaze your viewers.
A cooking channel doesn't require that you show off your face. You only need to record the ingredients and the cooking process and upload them on YouTube.
4. Gaming Videos
Gaming videos are excellent content if you don't want to show your face. Several people love games and are invested in gaming content on YouTube. If you're a game lover, you can start a YouTube channel and create exciting content for your viewers.
You may record your gaming sessions while talking to viewers and proffering them tips on how to play better. If you know some strategies for gaming, share these tricks with your viewers. You may also put out gaming news or make videos demonstrating how to play a specific character in a game.
5. Faceless Tutorial videos
Commonly asked questions on the Internet are "How-tos." And YouTube is a common place people go to find answers to their questions. If you're an expert in your field, you can post videos that teach people how to do things quickly. For example, if you're a photographer, you may create a video describing the correct way to take a photo. You don't have to show your face in such videos.
Other ideas include handcrafting, painting, and crocheting how-tos. Focus on the field you're passionate about and make videos that teach how to do stuff with clarity.
6. Cryptocurrency Videos
Cryptocurrency is a trending topic in the world right now. Many people are looking for a straightforward explanation of this topic and how to invest in cryptocurrency. If you're knowledgeable about Crypto, you can post videos explaining different concepts. For example, the types of crypto, how to buy and where to buy, and tips for mining.
You don't need to disclose your identity in these videos. Considering the number of people searching for information on this topic, you will get a decent amount of views.
7. Office or home tour
Home or office tour videos do not require that you show your face. The good thing is that this type of content work for all YouTube channels. So whether you own a cooking or crypto channel, you can post a video showing your viewers your workspace.
For instance, if you run a cooking channel, you can give viewers a glimpse into your kitchen. You can be behind the camera while you show your viewers around.
8. Travel Videos
If you enjoy traveling to various places, you can record the sites you visit, tell the history, or include unique details in your video. Travel videos don't require that you show your face. If you're a food lover, you can visit different restaurants in the cities you visit and give a review about their dish and hospitality. Such videos will earn you tons of views and engagements.
9. DIY craft video ideas
DIY is an excellent niche if you want to post content without showing your face. You can make videos on almost anything, from fixing household items to creating a beautiful piece of art.
There are many topics, and it's all up to your creativity and imagination. Such videos don't require that you show your face. You only need to show your hands working on these items and describe how to make them.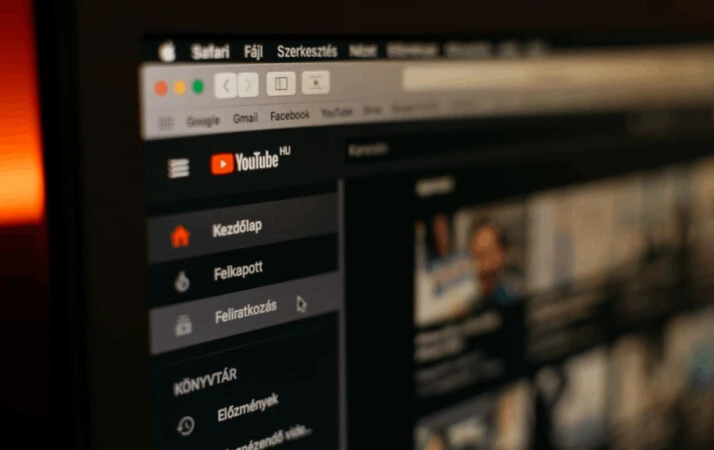 Wrapping Up
It's okay if you don't want to show your face in your YouTube videos. The anonymous video ideas in this guide are great for engaging your audience and building a successful YouTube channel. Choose a niche that works best for you and focus on creating expert content that'll leave your audience coming back!
Explore All
Video Topic Ideas Generator Articles