If you've been wondering how to promote your business on social media, you're in the right place. Video is one of the most engaging, and shareable content formats. This makes it an excellent tool for getting the word out about your business quickly and effectively.
But what type of video content should you share? This guide lists some of the best video content ideas for businesses!
Your video content type and promotion strategy would depend primarily on your audience. Analyze the video ideas in this guide and utilize the one that best suits your needs.
Video Content Ideas for Businesses
As companies increasingly focus on positioning themselves in their industry, it's vital to utilize video marketing. Just knowing the basics of video content isn't enough.
Without enough creativity and an understanding of the strategies behind video marketing, you risk losing some of your business's attention. Below are some creative video content ideas you could harness for your business.
Creative Social Media Video Ideas
Social media marketing performance is more contingent on your content and how often you put this content out.
With the right content, you can garner traffic and massive engagement and easily reach your target customers. Video content is now prioritized over text and static images on social media platforms. The algorithm on all the popular social media platforms is now prioritizing videos, making them essential for every business.
Videos produce engagement while providing credibility to any business brand. Here is some inspiration on the kind of videos to put out to improve your engagement and build the trust of your audience.
1. Social Media Ads
One way to utilize videos to promote your business is through social media ads. Advertisements for social media networks are becoming mandatory for nearly every single business.
The internet can be a goldmine of information and a beautiful way of getting in front of your target audience. To gain followers and attention, make sure your videos are of good quality and enjoyable to watch.
Clips designed for social media ads could result in endless views, clicks, and shares. Ensure that your videos are targeted and relevant to the audience. You'll get more sales and a rush of new clients by using videos to create ads on Twitter, Facebook, LinkedIn, and Instagram.
2. YouTube Introduction
If you have a YouTube channel for your business, the best way to start is with a relevant video. Your video should be short and catchy and share a specific message about your business.
Hooking your audience in the first few seconds of your video is essential. With the help of a catchy title and thumbnail, you can convince your viewers to click on your video and watch it. The proper introduction video will result in more views, engagement, and conversions.
3. Business Explainers
Rather than using an image to explain a concept, create a short, concise video showing it off rather than telling people. Make sure to speak in clear language that is easy to understand, and consider using on-screen text to explain.
4. Explain A New Product
If you have a new product to launch, create a video educating potential customers about how it can solve their problems. Make your latest product feel real and generate hype and excitement around the product. You can also include clips of product reviews in your video to add interest and credibility.
Internal Communication Video Ideas
Videos are an easy and powerful way to communicate important messages to your team, and employees. They are effective methods of keeping people up to date on what is happening in the company.
Videos cut through the noise of a busy workplace to make your message heard and remembered. Here are some business video ideas to help you effectively communicate in the workplace.
1. Internal Product Launch Explainer
It's important to let your employees in on the latest company development, and a better way to do this is with a video.
If you have a new product to launch, create a video that explains the product, its benefits, and how to use it. Include promotional strategies for the product. Make it engaging and exciting enough to keep viewers watching.
2. Updates
A great way to communicate updates to your team is with a video! It could be about making a change or creating a new product; either way, a video can help keep your team up-to-date. Ensure your video is polished and highlight the key messages you want to convey.
3. HR videos
You could use videos to instruct employees on how to do a particular task, align them to teams, or foster a team-based culture. A video is also great for putting together training materials; it gives employees a quick and easy way to learn.
4. Onboarding
Put together a short and engaging video welcoming new employees to your company. The video should highlight the company's values, work culture, and expectations of the company from new hires. Your new employees will better understand a video than an employee handbook or welcome email.
Product Pages Video Ideas
You need to stand out if you own an e-commerce website or sell products on popular websites like Amazon and Shopify. You can stay ahead of the competition by using a quality video to display and promote your offerings. Here are a few ideas for you.
1. Showcase your products
Videos are a great way to connect with potential customers. Put together a video showcasing your products. You may also create a video displaying your product in use. This will surely captivate the audience and compel them to make a purchase.
2. Educate prospects
Create a more elaborate video that shows your prospective customers how your product works and in what scenarios it can be used. This will help them learn about the importance of your product.
Put out a video showing a customer, celebrity, or industry expert using your product. This is a great way to add credibility to your product. Your audience will be more likely to purchase your product if they see it being used by someone they trust.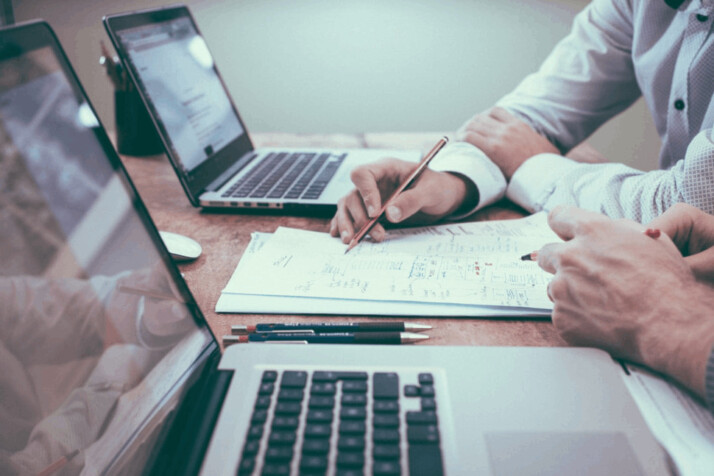 Wrapping Up
Video content is an excellent way to promote your business and connect with a larger audience. A well-made video will significantly impact how many fans and followers you can acquire. This article lists creative video content ideas for businesses. Pick the ones that suit your needs and work with them!
Explore All
Video Topic Ideas Generator Articles