If you hope to make videos that stand out in the YouTube gaming niche, you need to consider your content needs carefully. This article's best gaming video ideas would help you get your channel off on the right foot and make it one to watch.
Several people are looking for a perfect YouTube channel that meets their gaming needs and answers their questions. We've put together some intriguing gaming ideas that you could utilize to create exciting and engaging YouTube videos.
The Best Gaming Video Ideas
The following list of Gaming Video Ideas can help get you started on your YouTube dream, making you successful in entertaining your audience. These ideas offer unique, engaging ways to keep your viewers and subscribers coming back for more.
Here are some of the best gaming video ideas for your YouTube channel.
1. Game Analysis
Game analysis requires an in-depth understanding of the game. You'd need to describe all game elements and how they are put together. Before you conduct a game analysis, you'll need to play the game to understand the player's experience and challenges. You will also need to compare the game with similar ones.
2. Game Review
Not everyone who plays games will have enough time to try games they know nothing about. Game players will spend time playing a familiar game instead, so a game review will help make things easier for them. Reviewing a game will increase your audience.
3. Game Tutorials
Starting a tutorial that helps solve the problems of game players is a great idea. Your game tutorials should guide the viewers on how to play specific games. It should also give them some basics while helping them overcome any problems they might have with the game. You can also use these tutorials to give them the know-how on what to expect when playing games on different platforms. Make sure that your games to tutorials are short and detailed.
4. Reveal Secrets of the Game
Usually, people who play games are curious, especially about the unknown details of a game they like. Putting this information in a video is a great idea. Tell your audience how to overcome a hindrance on the way and what might be a helpful weapon to use.
5. Explanation of Game Series
If you are a gaming expert, you can make a video about an entire game series. In the video, talk about major themes, stories, and other information you're knowledgeable about. This will significantly interest people passionate about gaming who want a clue before starting a new game.
6. Highlights of the Game
Do you have any video clips of brilliant games? If yes, you can compile them into one video highlighting moments when smart tricks were done. You can also do this with all the hilarious commentary that you can think of. This will appeal to people interested in gaming and greatly entertain them.
7. Live Stream Videos of Game
Players often enjoy live-streams of all kinds of games, from old games to newly released ones. If you can do this, it will create a bond between you and your audience. They'll be able to watch the videos while interacting with you.
8. News about New or Old Games
News about a highly played or anticipated game intrigues game lovers and players. Make a video talking about this news, including your reactions and opinions. Your viewers will love to know what you think about specific news updates. If you make videos of trending news, be rest assured that your viewers will significantly increase.
9. Videos of Top Ten Games
Such a video will draw attention because players want to know if the games they've chosen are one of the best. Players will also feel they are doing something right if their game choice is part of your top ten. Others looking for inspiration on the games to choose will get their answers from your video.
10. Gameplay Reaction
Gameplay reaction videos are popular because they excite viewers about the game even without them watching it. Such videos will excite and thrill your viewers and help you connect more strongly with them.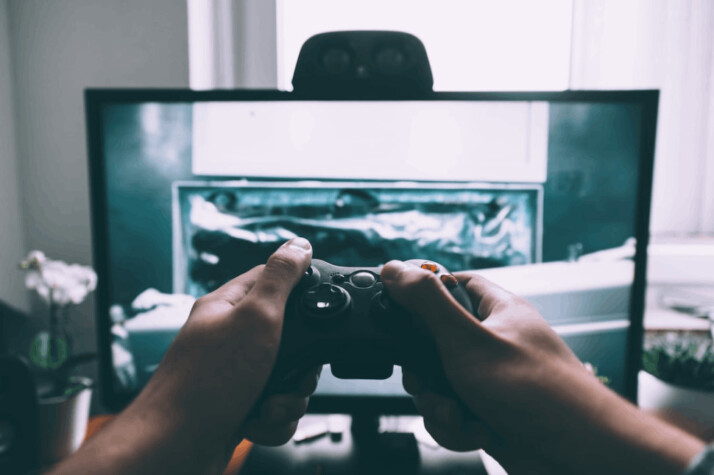 Final Words
Many people love to watch gaming videos. If you are passionate about gaming, it's time to consider putting out brilliant video content on your YouTube channel. If you're struggling to find the perfect video ideas, the list in this guide will help you get started.
Explore All
Video Topic Ideas Generator Articles