Christmas is unique, depending on where you're standing at each point in your life. Maybe you're a toddler opening presents, an adult spending the day with your family or someone who cracks the holiday jester.
In any case, Christmas themed video ideas can go the distance in our various lives with the right touch. Here are six Christmas themed video ideas to hook your audience.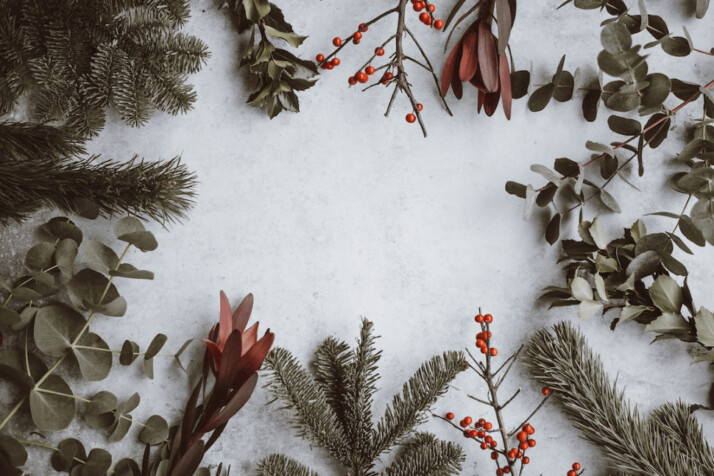 Christmas Themed Video Ideas to Hook Your Audience
Depending on your personality and true interests, there is likely a Christmas-themed video idea that would be perfect for you.
We have provided some of our favorite Christmas-themed video ideas below that you can turn into a project of your own.
1. Hack Videos
Many people find the hectic holiday season stressful due to the increased demands on them financially and logistically. Did you know that the holiday season is the deadliest time of year for heart attacks?
A viable video concept is to show people how to simplify their hectic life using clever tricks.
2. Christmas Song Videos
Sincerity demands that we call this one an easy choice. If you have a children's YouTube channel, you should upload a special with festive music.
The parents can use the digital nanny to keep the children occupied and learn some pleasant songs to celebrate Christmas. This will keep the kids engaged while they are out decorating the house, shopping, or preparing beautiful dishes.
3. Family Vlogs
It's a good idea to capture the festivities on camera if you have a vlogging channel. You may share your Christmas celebrations with people worldwide, giving them a taste of what it's like to celebrate the holiday where you are.
4. Making Listicle Videos
On YouTube, listicles tend to do very well. Millions of people subscribe to and see channels like TheRichest, Top10Archive, MostAmazingTop10, etc., daily.
Whether you usually upload listicle videos to your channel or not, creating one this holiday season can be a wonderful idea. The list can be about the holiday, such as the best Christmas movies, songs, or celebrities born on the holiday.
5. Makeup Tutorials
Makeup for special events should be treated like any other special event. Most people identify Christmas with celebrating with their families and friends, exchanging gifts, and feasting. And of course, don't forget to take a TON of pictures!
In such a case, everyone will want to appear their best for their holiday photos. Creators in design and lifestyle should develop makeup videos to help festival goers prepare for the big event.
6. Minecraft Video
The popularity of Minecraft-related videos on YouTube is unprecedented. If you want to rack up some views, you might want to consider making a Minecraft movie about Christmas.
7. Christmas Parodies
Laughter is guaranteed when you see a parody. Viable options include Christmas song parodies or a short script poking fun at festive idiocy.
8. Christmas Gameplays
Typically, around the holiday season, game developers release holiday-themed upgrades. It's possible to create Gameplay videos if you have a gaming channel.
9. Christmas Music Dance Videos
Also, Christmas is a great excuse to wear a Santa suit and get down to some funky tunes.
10. Christmas Activity and Decoration Ideas
Seen a blog post with some fun suggestions for Christmas celebrations that the whole family can enjoy? Consider turning those suggestions into a short, sweet movie to share with them. The company's Christmas party planners might also benefit from the suggested activities.
Conclusion
Remember, Christmas is a festive event meant to bring people in touch with family and with the meaning of the season. Share your passion for the season in your own manner by creating entertaining videos with a Christmas themed video.
Explore All
Video Topic Ideas Generator Articles