Are you looking for some creative pre-wedding video ideas that are crazy popular and trending?
We have compiled unique video ideas to make your whole-heart celebration more enjoyable, memorable, and beautiful. Perfect pre-wedding videos have a combination of stunning beauty, heartfelt music, and pouring emotions.
These videos capture the essence of your union, pick gorgeous settings, and add just the right tune to narrate your beautiful love story. This article outlines some popular and creative pre-wedding video ideas to make your journey memorable.
Why Create a Pre-Wedding Video?
Pre-wedding videos can create an opportunity to introduce your love story to your friends and family in a unique and creative way. It lets you add more emotions to your wedding memories.
It can also be a way to experiment with different filmmaking styles and capture memories that you'll treasure for a lifetime!
One thing you'll want to ensure is that your video gives your guests something they can watch while they're waiting. It's a bit of a different perspective to see the day as your friends or family see it.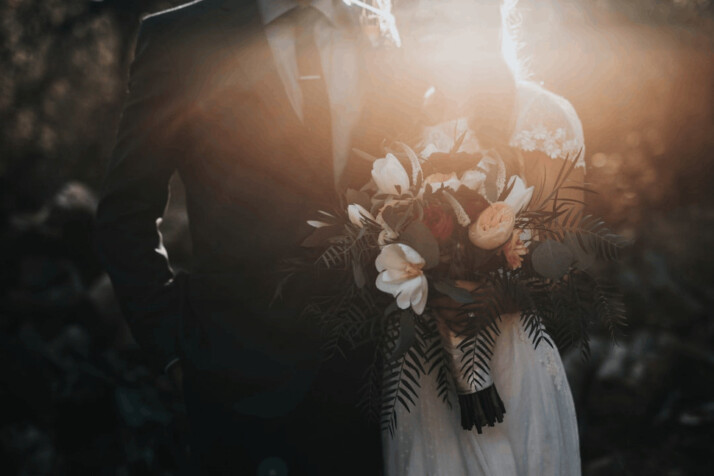 6 Creative Pre-Wedding Video Ideas
There are plenty of ideas that you can use to create a special video for your wedding day. Getting married is one of the most important and memorable moments in a person's life.
It is the big step in a continuing journey of love. A pre-wedding photo shoot will ignite your imagination and motivate you to come up with creative ways to tell your story.
Here are six lovely and imaginative ideas for pre-wedding videos:
A Feel-Good Wedding Invitation
Most couples choose to send out digital invitations since they are simple to share, quick to create and provide you with more creative freedom.
You can choose a common theme or try to do something different and catch the eye of the recipient. You can add pictures, videos, sketches, and upbeat music to make it special and share it with your loved ones.
Save the Date Wedding Card
It's easy to take the stress out of your wedding planning with a contemporary save-the-date that features your favorite memories.
Sending out a save-the-date card is an excellent pre-wedding video idea. It reminds your friends, colleagues, and relatives that they should set out a few days for your wedding. To make it more interesting, you can provide information about the setting and the course of events.
Wedding Announcement Video
A wedding announcement video is an excellent way to share your excitement with friends, family, and loved ones. Make a lovely announcement video before sending out your wedding invitations.
Videos of wedding announcements have recently grown in popularity on social media. They're a great way to let others know you've decided to make a lifelong commitment to one another and will shortly get married.
Bachelorette Party Invitation Video
Without a bachelor/bachelorette party, you're missing out on the fun before the wedding. Send cool invitations to your final bachelor party to get your friends in the mood for a good time. To get your pals enthusiastic about the next event, provide information on the venue, the menu, and all the enjoyable activities.
Alternatively, you can use all the photos as a post-bachelorette compilation where you can watch a playback of your life before marriage. This pre-wedding video idea will surely be a trip down memory lane.
Wedding FAQs Video
Wedding FAQs is such a creative wedding video concept. The Wedding FAQs video mainly covers all the questions that guests expect and are unsure to ask. This video should provide an informative and fun experience for all the guests, which will ultimately provide meaningful memories.
Video Wedding Proposal
Choose to make your best first impression by choosing to make a wedding video proposal. This can be done in a traditional romantic manner or a unique way.
This is an amazing way to get the person you love to say "yes" before the big day. It captures all the flair, love, and excitement in a video to cherish forever.
Final Words
The best part about being engaged is relishing the idea of spending the rest of your life with your partner.
The pre-wedding video is a creative and sweet way to highlight the road to a happy marriage. It also ensures your fiancé doesn't get cold feet before the big day. Using innovative ideas will make your wedding video exciting and memorable.
Explore All
Video Topic Ideas Generator Articles