Video content is among the most popular forms of internet media. There are many types of videos you can produce. Some videos are personal and fun. Others can be professional or fund-raising videos.
Sadly, many marketers don't know the most successful methods for lead generation and audience engagement. Here are the 11 different types of videos that can help you engage prospects.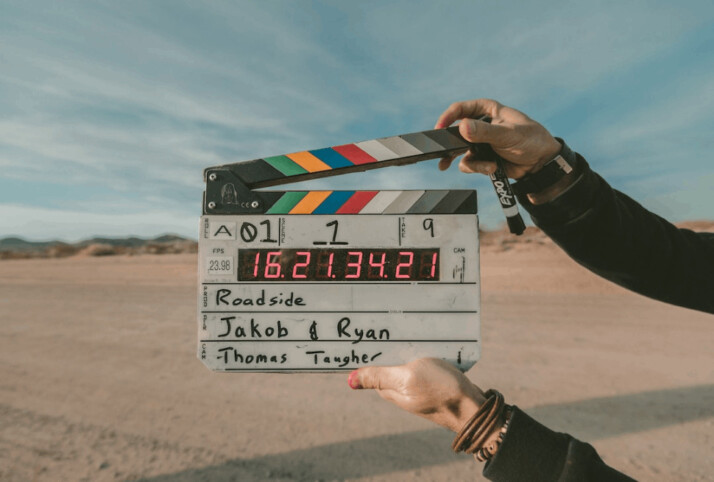 But before we delve into these videos, we need to paint a background for today's topic.
What Makes Video Content Special?
Video content is special because it provides the opportunity to communicate, direct, teach and guide people through a clear message. Video content is more personal and intimate than static graphics and text-based content. It also helps you make a greater impact than most forms of marketing.
It is easy to consume, and it condenses the information to a few seconds. They also provide the opportunity for content creators to demonstrate the focus topic.
The majority of users prefer consuming video content. This is why many companies have updated their algorithms to focus on video content. There are many ways to produce video content. Some video types are better than others for certain tasks.
If you plan to create videos for the sake of extending your social media reach, here are the types of videos you need.
The Different Types of Videos to Engage Prospects
1. Q and A interview
Q and A interviews allow your brand or product to be in direct contact with its users. This is a way to encourage interaction and give answers to questions that a consumer may have. These are often done on IM platforms such as Facebook Live, Instagram Stories, or Reddit.
A key area of success with this strategy is the ability to keep the chat flowing and respond to questions quickly.
2. BTS Videos
BTS videos show a celebrity or a model's behind-the-scenes interactions with their friends, fans, and collaborators. Tapping into the power of BTS videos is important for brands because they can use these videos to show the product in action. BTS videos encourage interaction with the brand and help increase watch time.
It's also a great opportunity to show your audience a sneak peek of your company culture. BTS videos are a great way to build trust with your target audience.
3. Live Videos
Live videos refer to videos that are broadcast via a live feed at the very moment we film them. Live videos are a great way to boost engagement and foster a connection with your fans. They show a hint of transparency that you may not see in most videos.
Live videos are great for highlighting key moments in a campaign and for breaking the broadcast silence after an online contest.
4. User-Generated Content
As the name suggests, user-generated content is information or content generated by users. Reaching out to fans and influencers is the main way to gain user-generated content.
The value of UGC lies in the invitation for your audience to participate in your platform. This entails you giving them new content to talk about, which boosts brand visibility. However, this is not a great strategy if it just leaves your audience with a lot of unread messages. It can also detract from the core message you are trying to convey.
5. Promotional Videos
Promotional videos are a way to let your audience know about deals, sales, and discounts you offer. Every practical person loves deals. Promotional videos not only announce deals but also generate traffic for a brand. It's a way to put your business on the radars of prospects.
6. Announcements and Reveals
Announcements and reveals are ways to generate public interest for an upcoming event or product. Businesses use them to draw public attention to new developments such as new products, expansions, or mergers.
These videos tend to be fun and inviting so as to invite people to participate in an event or to buy a new product. The recent iPhone 14 launch video is a prime example of a product announcement video.
7. Giveaways and Contests
Contests and giveaways are an effective way to drum up engagement for your brand or business because everyone likes free stuff. These are great ways to get your community involved in your channel. Many smartphone review channels used to announce giveaways within their videos to get people to watch their videos more.
You can also host a live stream video when picking winners.
8. Trending News
A good percentage of adults get their news from social media platforms. Trending news videos are a way to educate and inform your audience of current and breaking events. This type of video naturally attracts viewers, but it can also hurt your credibility if done poorly. Make sure the information and news you provide are timely, accurate, and, most importantly, unbiased.
These videos are particularly effective on Twitter.
9. Tutorials
Tutorial videos guide viewers in performing a particular task. They are different from general information videos in that they outline specific steps for viewers to follow. They give only the information needed to accomplish a particular task or solve a problem. Nothing more.
The best tutorials are straightforward, easy to understand, and accurate. This video format can be extremely successful if executed properly and if you choose a high-demand topic.
10. Product Feature Videos
Product feature videos showcase a product's features. They primarily promote a product with the intention of influencing buyer decisions. They are a great way to highlight a product feature. A good example of this is Samsung's product feature video that shows the Galaxy Fold 4's uses as a productivity device.
In Summary
The popularity of video content makes videos the primary medium for your content. Knowing the different types of videos and how they work is essential to leveraging their popularity. Make sure you have a clear idea and purpose for your videos and ideas. These will serve as your guide for creating worthwhile and entertaining videos.
Explore All
Video Topic Ideas Generator Articles