TikTok has changed the way we interact with one another. Families have become more inventive in passing their time indoors with creative dance challenges and taking the site by storm.
While the platform mostly caters to youngsters, they have decided to pull the parents into the experience with fun family TikTok dance ideas. This article outlines some of the fun and popular family-friendly TikTok dances on the platform.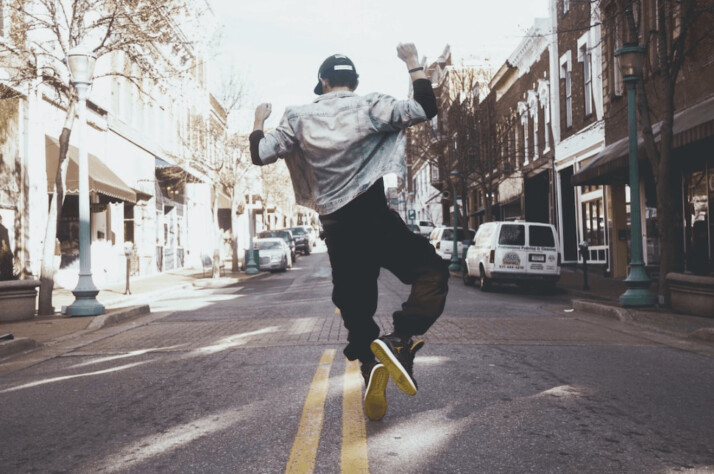 Fun & Creative Family TikTok Dance Ideas
Sing, jump, and dance with your kids with these fun and cute family TikTok ideas. Family dances are a wonderful way to create memories, enjoy what you love, and build memories with your family that will last forever.
With the right plans, you will create memorable moments, connect with your family in a new way, and build your bond. Here are some fun and cute family TikTok dance ideas for you:
1. Something New TikTok Dance
If you're bored and want something fun with your family, this TikTok dance is the perfect and easiest choice. Celebrity families like LeBron James, Jennifer Lopez, Alex Rodriguez, and their offspring have all danced in this TikTok dance craze.
Dancing to the popular song "Something New" by Wiz Khalifa (featuring Ty Dolla $ign) will undoubtedly be worth the time. Line up from the oldest to the youngest member of the family. Each family member performs a quick shimmy dance to introduce the next person.
2. The Blinding Lights TikTok Dance
The Blinding Lights by Weeknd gained much popularity as a TikTok dance challenge during the pandemic. Although learning this TikTok dance may need a little more coordination, the effort is worth it.
This heart-pounding dance routine is no less than a fun workout. A little jazz music and a few flips should have you sweating from dancing away by the end of this wonderful dance.
3. The Toosie Slide Dance
Don't fret! You don't need Michael Jackson-like moves to pull this off this dance. You can involve your parents and even your grandparents to e joy the moonwalk!
Drake's Toosie Slide was a tribute to Michael Jackson's moonwalk, and this song quickly became a TikTok hit. If you want to engage in some fun yet easy TikTok dance, turn up Drake's Toosie Slide.
4. Oh Na Na Na TikTok Dance
You can do this dance with your partner or by yourself. Just de-stress and have fun while doing these poses. You could need a couple of hours to master this, but this dance move is fun to flaunt the tricky foot moves. It also calls for a partner and quick feet. If Jimmy Fallon can do it, so can you!
5. Hit Yo Rollie TikTok Dance
When you roll up your sleeves and sweat, a glance at your TikTok will remind you it's time for your fun family dance! The fun and famous song on Hit Yo Rollie will relieve all your stress and get your body moving.
You won't get enough of this dance once you start the steps, "One hand. One Hand! Two Hands. Two Hands!" Just lean on the song and rock with it!
5. Laxed (Siren Beat) Dance
Fun and creative family TikTok dance ideas for family entertainment! This is a perfect dance for the children to be able to enjoy. This dance is simple yet catchy and memorable.
The easy steps paired with a go-happy tune might be the perfect combo you need right now to cheer up and de-stress. Users worldwide danced to the Laxed (Siren Beat) tune to flaunt their cultures, as it quickly became a dance craze in 2019.
Conclusion
The amazing TikTok is always fun, and this app provides you with amazing ideas for family videos. This article outlines some of the popular TikTok hit dance moves that took the platform by storm! You can enjoy family time with these fun dance moves and share them with your followers.
Explore All
Video Topic Ideas Generator Articles