Birthdays are more special than other days, so it's always nice to do something fun for your loved ones. Gifts and birthday cards are great, but a more memorable and personalized gift is a birthday tribute video to the celebrant. The funny birthday tribute video ideas in this article are great for making your loved one's birthday extra special.
Birthday videos are a perfect way to make the celebrant feel loved and special. We've compiled a list of birthday tribute video ideas to help you create something special for your loved ones.
5 Amazing Birthday Video Ideas for the Office
You might want to surprise your staff or coworkers with a thoughtful birthday tribute video. Here are some ideas for you.
1. Motivate them for their goals
Make a birthday video wishing your staff or coworkers a great birthday and motivating them to work hard and accomplish their goals. A little motivation goes a long way. Your staff will love how much you care and know not to give up because you're there for them.
2. Appreciate them for their hard work
Whether you're making a video for your staff or colleague, mention the value of their work. Appreciate their work ethics, and make them feel good about themselves and their work. Recognize them for their effort and hard work, mention some desirable qualities, and make them feel accomplished and motivated.
Make a group video and have everyone at the office give the person compliments about their work. It will help if you make this video with people who have worked with the birthday person. This will motivate the recipient and keep them focused on their goals.
If you're friends with the birthday person, share how they've helped you at work. You may also share how you enjoy working with them and how unique the working experience has been. This will strengthen your friendship and the bond you share.
Share your first impression of the person. What was your initial thought about them, and what made you become friends? Share these thoughts in your video.
Memorable Birthday Tribute Video Ideas
Here are some ideas for making a perfect birthday video for a friend, colleague, or loved one.
Instead of just wishing your birthday buddy a happy birthday and calling it a day, relive your favorite memory with them. This will make them know that you value your relationship and put some thought into making the video. If you share mutual friends, you may ask them to record themselves sharing their favorite memory with the birthday person. Then compile the videos into a brilliant masterpiece.
2. Take your gift on a journey.
Shoot a video of your gift in different locations. It could be at the beach, or any creative place. End your video by featuring a shot of the wrapped birthday present at the recipient's door. This might require time, effort, and resources, but it pays off.
3. Happy birthday, sing-along.
Like the "share a favorite memory" video, get the recipient's friends to record themselves singing a part of the happy birthday song. Put the clips together into a creative birthday song video. The recipient will be thrilled and excited.
The Best Video Ideas for Milestone Birthdays
If your friend or loved one is marking a landmark age, you might need a personalized touch to make them feel special. Here are some of the best video ideas to help you make their birthday memorable.
1. A trip down memory lane
Collate pictures from the past and create a video that reminisces about remarkable memories from each year. Add images from their childhood, teenage stage, and adolescence. Use a music track to help you dive deep into those memories and include brilliant captions.
2. Birthday quotes compilation
If you're struggling to put your thoughts into words, you may use the words of others. Compile some brilliant and heartfelt quotes on aging gracefully, friendship, and birthday wishes in one video. Use animated text effects, add a soundtrack and share it with the birthday celebrant.
3. Life story video
Put together pictures or videos from crucial moments in the person's life, and tell a story with short text overlays. This is great for a person that has lived a long life, such as your grandma or grandpa. Make the celebrant feel even more special by showing the video to them in the presence of their children and grandchildren.
Funny Birthday Tribute Video Ideas
Sometimes, adding a fun element to a birthday video is all it takes to make it memorable. Here are some ideas that may help you achieve this goal.
1. Favorite song, dance along
Pick out some of the favorite songs of the birthday person and film yourself dancing to them. You could get other friends of the person to film themselves dancing solo. Or get everyone together and record a video of yourselves dancing together and singing along. The recipient will indeed have a good laugh when they receive the video.
2. How well do you know the celebrant?
Pick four or five friends who know the birthday person very well. Send them some questions about the recipient and have them record themselves answering these questions. Compile the clips into a video and send it to the recipient.
3. Random person birthday greeting
This birthday video idea is hilarious, no doubt. Have some random persons (total strangers) give birthday greetings to the person. Record the greetings and send them to the birthday person. They'll have a good laugh and appreciate your thoughtfulness.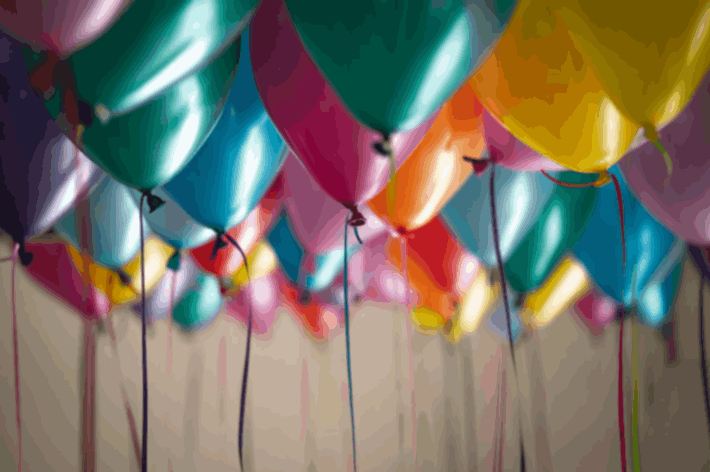 Conclusion
If you want to show the people around you how much they mean to you on their birthday, a video is a perfect idea. Personalized videos are a great way to share your thoughts with your friends and family on birthdays. It'll put a smile on their face and make them feel special. This guide highlights some funny birthday tribute video ideas to help you get started.
Explore All
Video Topic Ideas Generator Articles