Graduation is one of the most important events of a student's life. It marks their transition from their education to the real world. Also, it marks their graduation from childhood and probably the last time they are living with their parents. In a graduation video, it is necessary to capture all these moments perfectly. If you're looking for college grad video ideas, this article is perfect for you.
In recent times, people have been getting more creative in celebrating their graduation. They use different clips and videos posted on different social media platforms. Creating a good college graduation video has turned into a battle for the most creative graduate.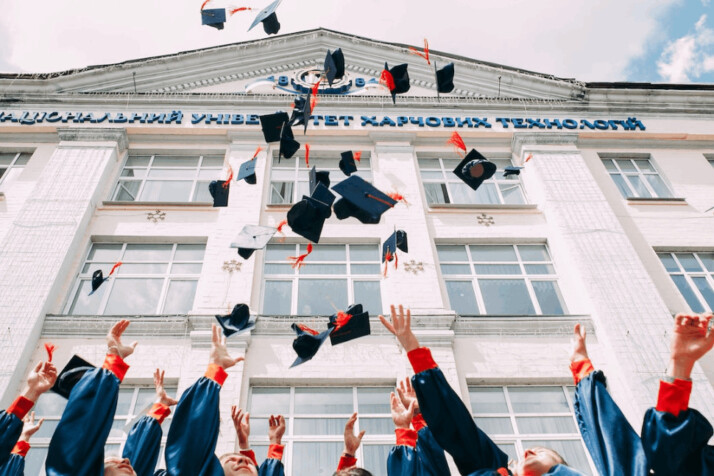 Top Three College Grad Video Ideas
For those who are looking for inspiration for the perfect graduation video, check out these three creative grad video ideas.
Graduation Video With Images and Music
If you have photos from your undergraduate days or some old school yearbooks, you could use those images in your graduation video. Add these old pictures and the new ones, and you will have a nice video. Music that brings back memories is a hit.
You could also play a memorable song in the background from your undergraduate years. Even you could incorporate a song from your high school days and make it speak about previous years.
Capture Memories of Your Graduation Day
Another great video idea for your graduation day is to capture memories of the day. Be sure to capture key events of the day. You can start right from when you woke up on your big day till the throwing of hats. It all depends on individual preferences.
However, you should endeavor to include three key moments. These are:
When you collect your degree certificate
When you start giving your speech
The throwing of hats
Create a Montage
Some of your friends and family members may not be present at your graduation. You can create a video montage of each person sending heartfelt messages on your graduation. You can then proceed to compile the videos, add a few quotes and make a perfect video.
If you ever need inspiration for video ideas, INK's video topic idea generator can help out. The AI-powered tool uses the keyword you supply to help you create great ideas.
Wrapping Up
Graduation videos are becoming increasingly important as people document their most important day of life. You likely have a strong idea of how your previous graduation day went. This means you're probably thinking about what it will take to recreate that celebration or go one better.
Once you've chosen the perfect idea for your graduation video, make it mean something to you and yours. The last step is to plan your video production process.
Explore All
Video Topic Ideas Generator Articles