You've come to the right place if you're struggling to come up with Halloween video ideas for your YouTube channel. Halloween preparations are well underway, including announcements of costume parties and spooky decorations.
Businesses are creating special deals timed to the Halloween holiday, and marketers are launching Halloween campaigns. Halloween is quickly approaching. It offers you an opportunity to promote your top-selling items, make discounts known, and much more.
Have you prepared any spooky videos for the October release on your YouTube channel? If not, it is evident that you are passing up some fantastic video content opportunities.
You already know how effective videos are at increasing social media engagement. Halloween is the ideal time to create amusing, instructive, or promotional videos for your social media platforms.
In today's post, we'll look at some spooky Halloween video ideas for YouTube, so stay tuned!
Why Prepare a Halloween Video On This October?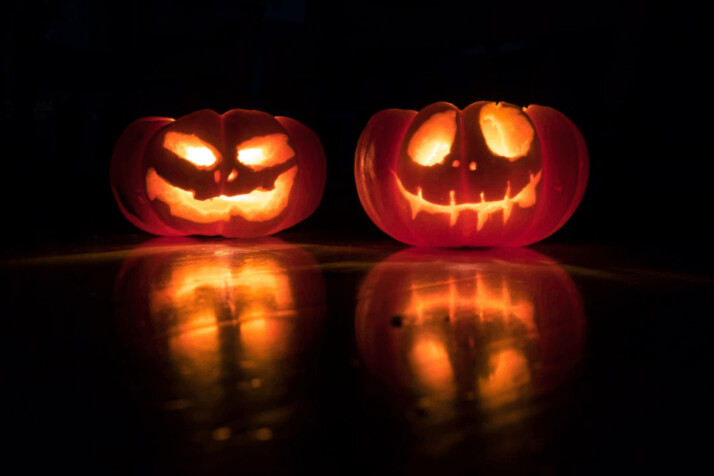 One of the greatest times for eCommerce is around Halloween when people are excited about trick-or-treating, costume parties, and decorations. Put Halloween-themed articles, cursed promotions, and marketing techniques in your online store to capitalize on the Halloween spending boom.
A new record-breaking $10.14 billion in sales were generated by Halloween last year alone when more than 65% of Americans participated in the holiday. You have the opportunity to take advantage of the lucrative holiday shopping season this year and increase your revenue with a click-worthy Halloween marketing campaign.
Making a Halloween video is an excellent idea for promoting your company, blog, or personal brand, even if you don't enjoy Halloween or all the commotion surrounding it. Here are a few statistics to demonstrate why:
In the year 2021, 65% of US consumers intend to celebrate Halloween;
The US public expects to spend roughly $10.14 billion on Halloween-related goods and services in 2021.
There is no doubt that businesses have a ton of sales and marketing opportunities during Halloween. However, why make videos?
The response is straightforward: statistically speaking, it is more engaging and shareable than text and images. Videos are the best way to convey a message and showcase a product.
Great Halloween Video Ideas for YouTube for 2022!
Use The Opportunity to Create a Halloween Costume Contest!
The purpose is to make it seem strange to wear Halloween costumes to work. When employees at your place of business show up on Halloween Day dressed in their favorite Halloween attire, it better defines the daily schedule. You can add excitement by having a Halloween costume contest for your staff and broadcasting it to your audience on social media. Even better, you can ask them to vote for their preferred characters!
You could also hold a contest for your audience, ask them to send pictures of their best Halloween costumes, and invite their friends to cast votes. You can award a prize to the participant with the most likes at the conclusion of the competition. Your followers will find this entertaining, and it will also increase page engagement.
Make a Contest for Pumpkin Carving!
This one is somewhat comparable to the costume competition. The difference is that your staff members will be carving pumpkins this time. Make a video of your staff members carving pumpkins as a countdown begins. And at the conclusion, ask your viewers to vote for the carving they thought was the most inventive.
You can also ask your followers to submit pictures of their best pumpkin carvings for a contest, and the entries that receive the most likes will win something!
Make Your Content Relevant to Halloween
Here's something that'll help with up-and-coming creators. Instead of making directly Halloween videos, which can stick out like a sore thumb, they can try to adapt their content to Halloween! These kinds of videos for Halloween are pretty easy to create. Let's look at some examples for such Halloween videos.
Here's a popular idea: if you make gaming videos, devote a video to scary games for Halloween! Another way to add the Halloween spirit to your videos: if you're creating a YouTube video on movies, make a special video for scary videos this Halloween!
Another video idea that you can use: if you run a firearms channel, go down range and shoot some pumpkins for Halloween! The ideas for your videos are limitless, just go out there and be creative this Halloween!
Conclusion
Whether you are on the lookout for Halloween video ideas for this October or next, or in the month of 2022. The ideas for capturing your family's Halloween spirit are endless. Try using the opportunity to encourage visitors of your YouTube page, who you might never have reached otherwise, to create their own costume as part of the contest.
Explore All
Video Topic Ideas Generator Articles