TikTok is one of the most popular social media websites because of its smooth interface and active community. The platform encourages its users to generate content and showcase their individuality. If you want to become a TikTok star, you'll need to know how to make interesting TikTok videos.
If you feel you're ready to start your TikTok journey, make sure to read this guide. It will jumpstart your career by showing you the basics and their importance.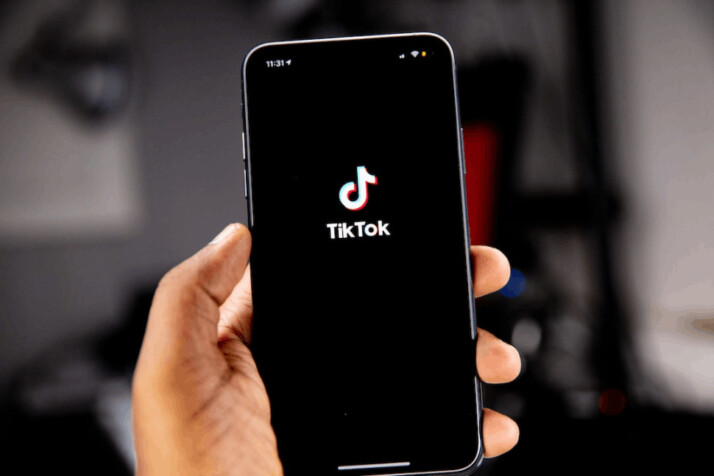 What is a TikTok Video?
TikTok's videos are 60-second videos processed and uploaded on the TikTok platform. The key defining characteristic of these videos is that they are often funny. This is possible through the extensive use of filters and music.
They sometimes include content from big media brands. TikTok's videos often become viral clips. They sometimes become trends on the platform people can participate.
TikTok's videos are similar to YouTube challenges, except they are much simpler and they are easier to make.
Why are They Important?
TikTok's videos are important because they enjoy a massive user base. While some TikTok videos do have questionable content, the potential of the platform cannot be denied. Nor can marketers deny the massive popularity of the platform. Its importance stems from its popularity, ease of use, and many creative options.
TikTok's videos are also a way to share information on a particular topic. Many creators utilize the editing features on the platform to create videos that are easy to consume and understand.
Basic Steps for Making TikTok Videos
As mentioned earlier, the app touts its easy video editing and recording features. The app makes it easy to add sounds, captions, and filters to content. It also allows users to create duets with other users and to use photos as video backgrounds.
These videos have a lot of potential to go viral because of the level of creativity granted to users. Many businesses and brands use the platform as part of their marketing strategy.
Basic steps for creating videos:
Open the TikTok App.
Press the +button found at the bottom of the home screen.
Select a timer option.
Hit Start Countdown.
Record your video.
After recording your video, you have the option to edit it further. You can add many different effects to create a video that feels unique.
To add custom sounds to your video:
Open the TikTok app.
Press the + sign found at the bottom of the screen.
Select Add Sound.
You can find a song by searching through the search bar of TikTok's playlists.
Once you choose a song you like, tap on it to hear the audio.
Tap on the red check mark on the right side of the song to add it to your video.
You can also opt to download your video to your phone's local storage for later use.
To add text to your video:
Open the TikTok app.
Press the + sign button at the bottom of the screen.
Tap on Add Text.
Type in the words you want to add to your video and position it accordingly.
Change color and font.
Align the text.
Change caption style.
Set duration.
To finish, simply press the checkmark in the bottom right corner.
How to Make Interesting TikTok Videos
If you plan to extend your reach or become the next internet sensation on TikTok, you'll need to follow these tips. They will allow you to reach your target audience and encourage better engagement.
In-App Camera vs. Video Upload
Study and Adapt to Trends
TikTok is all about trends. The algorithm tends to present videos that cater to trenches. Moreover, when you participate in trends, your audience is more likely to find your content. Trendy videos tend to show up on feeds more often. Some users even actively browse through the site using a trend as their search parameter.
Connect with the Right Audience
It's essential for users to tailor the content to accommodate a particular demographic. This is so your content becomes relevant to your audience. Relevant content tends to enjoy increased engagement, which in turn, fosters audience loyalty.
Don't forget that the primary objective is to provide entertaining content. If your content isn't relevant to your audience, it won't get any views.
Collaborate with Brands
Once you've gained traction, you'll need to collaborate with brands to increase your reach. Team up with a brand related to your niche and build a long-term relationship. There are many tools that allow users to find brands that are likely to collaborate with them. There's no need to send cold emails to prospects.
The best part about getting in touch with quality leads is that they're likely to be interested in the content you create. This leaves you with a lot more creative freedom.
Draw Inspiration From Others
If you don't know where or how to start your channel, you can always look at your inspirations. Observe the things they do correctly and try to find ways to do them better.
Don't be afraid to make videos that are genuine and simple. Adding effects and using the editor effectively will take time to learn. Observing your competitors helps expedite the learning process.
Be Genuine with your Message and Story
Your uniqueness and individuality is the best way to differentiate yourself from the rest of the TikTok community. While we recommend creating funny, entertaining content, don't forget to be genuine and thought-provoking once in a while.
This makes you a more personable individual, and it can help your target audience relate to you. People will appreciate your genuineness. Make sure to tell a story with your content.
Be Consistent
It's not enough to have high-quality content. You also need to schedule your content and ensure that you post your videos at optimal times. Try to identify the hours that most of your audience is online. This ensures that your posts gain traction quickly, and it encourages viewer engagement.
For starters, try posting content at a specific hour every day. You can tweak your schedule as you grow your audience. When you publish at a regular time, it makes it easy for your audience to watch your content. Make sure you find a schedule that works for your audience.
TikTok's hashtags are powerful tools for improving your exposure. They help the algorithm determine which videos to present in a search query. It's also a way to let users know that you're participating in a trend. This is especially helpful if you want to take advantage of a trending hashtag.
Another way to increase views on your channel is to share your video content on your other social media accounts. It's a common marketing trick, but one that makes it easy for your followers to find you on the internet. Twitter and Instagram are great platforms to share your TikTokCode because they are ideal for short and quick content.
Sharing your content on other platforms enables you to guide your followers to your TikTok profile. It's a quick way to offer new content to followers from other platforms.
Interact with other TikTok Users
Don't forget to take the time to reply to viewer comments and to follow them on occasion. It's free, and it's a way to engage with your audience and leave a lasting impression. Moreover, it increases the likelihood of collaborating with other users who love your content. It's a way to bring more traffic to your page.
It's always a good idea to work with creators from the same industry. This is especially true when working on videos that are trending on TikTok. Be sure to comment, like, and follow users you think will be beneficial to your channel's growth.
Don't forget to do challenges and use the duet feature to get people to come to view your page.
The Bottom Line
TikTok is a prime example of the power of mass adoption. It's a great place to upload your videos, and it gives a lot of room for creativity. If you want to film videos, it's important to how to make interesting TikTok videos.
There's no limit to the creativity you can express on the app, and it's a great way to show your story. If you want to start using TikTok to promote your business, make sure you understand these basics.
Explore All
Video Topic Ideas Generator Articles