Currently, there is a strong presence of love. As Mother's Day approaches, many people are considering how to celebrate this fantastic day with that extraordinary woman in their lives. Even though you value your mother every day, there is only one holiday each year dedicated to celebrating her: Mother's Day.
Ahead of us quickly is that crucial holiday! How do you tell your mother that she means the world to you? We want to be able to give her a present that she will adore on a particular day. Not only that, but a gift that she will cherish for many years to come. Something she will cherish, remember and remember well.
Making a Mother's Day video is a fantastic method to accomplish that. Here are some brilliant ideas for a Mother's Day video that will bring the tears to your mother's eyes — in a good way!
Why Celebrate Mother's Day With a Video?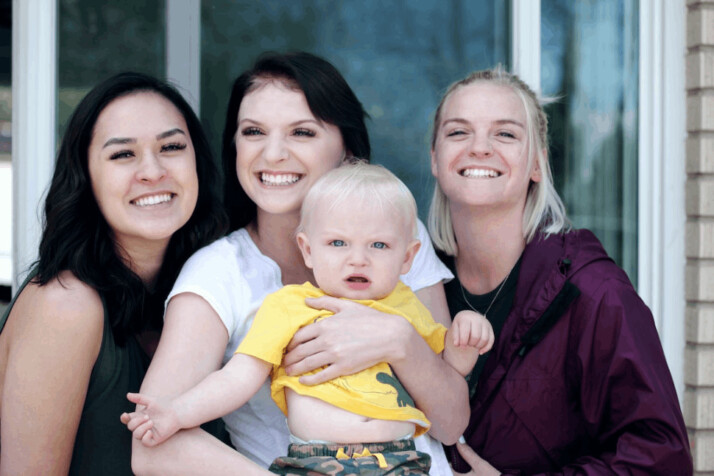 A Mother's Day video offers much more than a straightforward card or flower arrangement. In some aspects, a video is more persuasive than a present. This Mother's Day, send your mom a video to connect with her in a more engaging, multisensory fashion.
Videos are fantastic because they include a small portion of you. Digitally recorded for your thoughts, feelings, and personality are revealed for all to see. Additionally, it will take effort to film, edit, and perfect your video production. As such, it will be more valuable than any item you could have purchased at a store. Because more thought and time went into making it.
You can quickly transfer videos to smartphones, tablets, and other devices so she can watch them wherever she is and whenever she wants. She can even share them with other people in her life.
What's the shelf life of your mother's $50 bouquet of flowers? If she puts them on a vase with water for a couple of days, or maybe two weeks. Once that period is over, they will vanish forever from memory. Such time restrictions do not apply to Mother's Day videos; they can go on for as long as they like.
Consider making a memorable, engaging, and thoughtful Mother's Day video for your mom before you start shopping for a present. You might find it easier than you think!
Creative Ideas for a Mother's Day Video!
Face-to-face communication can be difficult at times. But in a Mother's Day video, you can express your emotions without the embarrassment of looking her in the eye. Allow your genuine emotions to flow, don't be afraid to cry, and this time, tell her how wonderful she has been to you throughout.
If you can get your hands on the family photo album, give your mother a glimpse into the past. How, you might ask? Well, by creating a montage of your most formative childhood memories. Let her experience many emotions in your Mother's Day video, from humor to happiness to inspiration to a heartfelt "thank you."
Being a mother is challenging and recognizing how she always gave and always looked out for her will make her feel well. Use pictures of babies and adults to illustrate how much you have grown to understand her. And even better, if you are a parent now, direct the story toward the next generation.
There is nothing wrong with wishing your mother a happy Mother's Day the old-fashioned way. On the other hand, a Mother's Day video greetings allow you to spice things up a bit. Get your kids involved, hold up signs, or sing to her to get her to smile, laugh, and perhaps even shed a few tears. Happy Mother's Day is timeless, and sometimes the most straightforward arguments can be the most persuasive.
Conclusion
Every Mother's Day gift is special, however let's up the ante this year. By sending a video to your mom, you'll be giving an extra special gift to your mother this Mother's Day!
If you liked our guide on ideas for a Mother's Day video, consider sharing it with your friends! Maybe they will also give a gift for their mom by preparing a video of their own!
Also, if you have any more good Mother's Day video ideas that people can use, let us know!
Explore All
Video Topic Ideas Generator Articles