Goodbyes are hard, but they are just another part of life. We meet to depart and depart to meet.
When it's time to bid farewell to friends and colleagues moving away from one job or school, a send-off video is in order. It is a simple way to appreciate the person leaving and show them they are appreciated.
You don't bid people farewell every day, and you may find it hard to come up with send-off video ideas. This article explains how to come up with ideas for making a farewell video.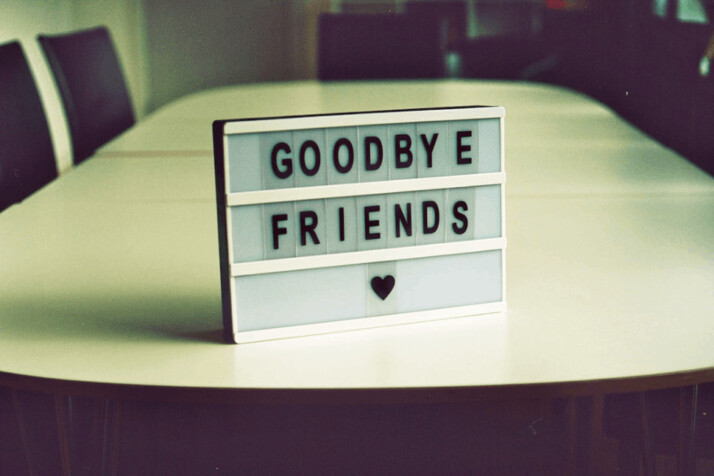 How to Create Good Ideas for Making a Farewell Video
You can come up with great ideas for making a farewell video in a few easy steps.
Brainstorm
Brainstorming is the best way to generate ideas for farewell videos. Start with a list of things you want to thank the person for. Are there specific events forever etched in your memory? It could be vacations or work memory.
By the time you complete this process, you'll already see your video content taking shape. While brainstorming, it's best to write down the first things that come to your mind. It will help you to reach a more detailed plan later in the process.
Pick Out the Top Ideas
Your brainstorming session will generate quite a number of ideas. Depending on the length of the video, you may not have enough time for all the ideas. Therefore, you need to pick out the top ideas to include.
Settle on a Format
A simple farewell video may be a few seconds recording of you saying goodbye and sharing the joyful moments you had. Other formats may include a collection of pictures and images of moments shared with coworkers and members of the company. It could also be a blend of different formats.
Final Words
As emotional as a send-off can be, there should always be a light at the end of the tunnel. To conquer this, you must think about all the positive memories of the person your video is for.
These memories may include a significant moment in the relationship, such as a first date or graduation from college. Brace yourself for the farewell and have a good time filming the video before the emotions overwhelm you.
Explore All
Video Topic Ideas Generator Articles