Kids are one of the most active demographics on YouTube. Parents are searching for educational videos that teach their kids something new and videos that provide positive entertainment for their little ones.
The kid video ideas in this guide are great for kids interested in exploring their creative sides.
If your kid has asked you to create a YouTube channel for them, you may wonder what kind of content is ideal for kids. This guide lists some of the best kid video ideas for YouTube channel. Whether your child is interested in animation, artistry, or science, you'll find the best video ideas in this guide.
Kid Video Ideas for YouTube Channel
Before putting out videos on your kid's YouTube channel, it's vital to pick a niche: a topic your kid will focus on. If your son is a sports fanatic, he might enjoy creating videos in the sports niche. Or, if your daughter loves history, she may be interested in creating educational videos in the history niche.
Ask your child questions like what they're passionate about, and what topic they'll be comfortable putting out videos on consistently. These questions should help you pick a niche for your kid.
Once you've discovered the niche for your kid's channel, you can start looking for content ideas. Below are some of the best video ideas for kid YouTube channels.
Toy Kid Video Ideas for YouTube Channel
If your child's YouTube channel is focused on toys, here are some video ideas that they are sure to love.
1. Toy Unboxing
Unboxing toys is an excellent idea for a toy YouTube channel. You may purchase a new toy and have your child open the boxed toy in front of the camera.
They'll remove the box's content and showcase each toy piece on camera. Next, they'll put the toy together and show viewers how to play with it.
2. Toy Reviews
Toy reviews are astonishingly popular on YouTube. More people crave content such as this as it helps them know what toys to buy and what to avoid. Videos in this category are perfect for your kid's channel if they have many toys.
Have your kid pick their favorite toy and share their thoughts about them. For example, your child can say if these toys effectively teach them new skills and if they love them.
3. Toy Building Instructions
Building toys can be challenging for kids. If your child is good at putting toys together, they can create a video teaching other kids how to put their toys together.
4. Playing with Toys
Playing with toys is a fun and entertaining concept that many children find uniquely captivating. Kids enjoy watching others play with toys, so you can film your kids while they play with their favorite toys. Upload the videos on YouTube and let the world watch them.
Educational Kid Video Ideas for YouTube Channel
YouTube is great for finding educational videos for kids. If your child is good with math, science, or art, you can set up an educational YouTube channel and have them display their skills. Here are some ideas for an educational kid YouTube channel.
1. Cooking Videos
If your child has excellent culinary or baking skills, you can let them show off their skills by teaching other kids how to cook. Set up the camera in the kitchen and have them prepare different recipes while explaining to viewers how to make them.
2. Art and Craft Lessons
If your kid has excellent artistic skills, you may help them create videos that show them displaying one of their skills. They could showcase how to draw, paint, sculpt, make pottery, beads, and others. For example, a child passionate about artwork can record a video using pencils, crayons, markers, and other supplies to draw.
3. Music Lessons
Kids of all ages enjoy seeing the rich tradition of music. If your child can play a musical instrument or sing well, you may help them record themselves teaching others music. They could teach how to play an instrument, how to count beats, and tips for playing an instrument.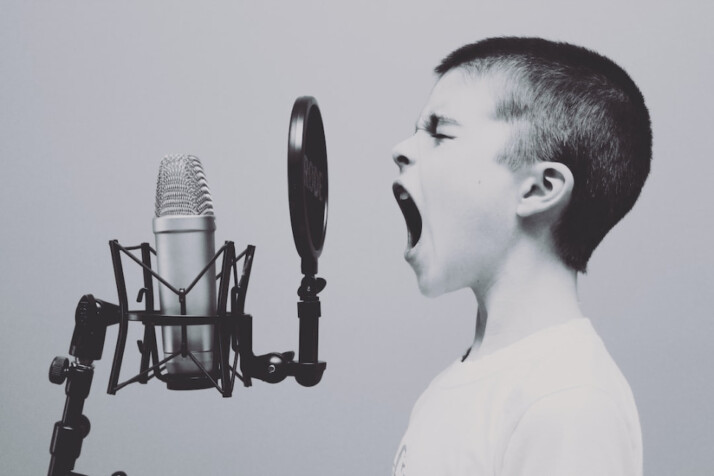 4. Science Videos
Science videos are a great educational option for kids. Suppose your kid enjoys carrying out science experiments, record and share these experiments with other kids on YouTube. Sharing science experiments benefits kids of all ages and can encourage kids to be more interested in science.
5. Math Instruction
Math can be challenging for kids to understand. If your kid is great with the subject, record them while they solve complex math equations to help kids struggling with the subject.
6. Sports Lessons
Kids who are great at sports have a lot to share with others who want to improve their skills. Kid footballers can teach other kids how to throw passes and show them techniques for the most challenging shots. Baseball players can teach other kids how to throw the ball farther, catch better and improve their swing. If your kid is a sports lover, you can have them teach others their skill.
Fun Kid Video Ideas for YouTube Channel
Here are some fun kid-friendly YouTube channel ideas for your kids.
1. Dress Up
Have your child play dress-up in front of the camera. They could dress up like their favorite celebrities and act like them (i.e., dress up like Beyoncé and act like her). They can showcase different outfits and different scenes that they could act out. Or, they can play a role in a scene that is in a movie.
2. Shopping Hauls
Have your kid record what they buy after shopping trips, for example, clothes, toys, shoes, school supplies. Kids will enjoy watching such videos as they love to learn about what other kids buy.
3. Movie & TV Reviews
Your kid can film themselves sharing their opinion and thoughts about their favorite kids' TV show and share them with others on YouTube. Other kids will love to watch the videos and see if the opinion about the show matches theirs.
4. Fashion and Style Tips
If your child loves dressing up in the latest fashion outfits, you can have them give out fashion and style tips to other kids. Film them sharing their fashion styles and providing other kids with style advice.
Wrapping Up
Before you begin putting out videos on your kid's YouTube channel, consider what kind of content they are interested in. Some ideas include cooking videos, fashion videos, and videos about toys. You may need to help your kid create some of their videos. You'll also need to help run their channel and review the videos they make before uploading them.
Explore All
Video Topic Ideas Generator Articles