With video marketing dominating the real estate industry, planning your video topics is essential.
Video marketing is powerful for reaching and engaging new audiences, getting the word out about your business, and building trust. It is one of the most effective marketing tools for real estate agents. Real estate video topic ideas are essential to developing your online video marketing strategy.
Video marketing is a great way to build a strong client base, generate leads, attract attention, and build trust. With many video options available, it's best to focus on a few target areas to create an effective video marketing strategy.
This article lists some of the best real estate video topic ideas.
8 Creative Real Estate Video Topic Ideas
Real estate video marketing is one of the best ways to get targeted leads and make more money in the market.
You can post these videos on your social media platforms or create a YouTube channel for your brand. These platforms will allow you to connect with your current audience and bring in new leads.
Here are some video topics that can be used by real estate agents, listing agents, or residential homebuyers.
1. Property Listing Video
Property listing videos are a great way to capture a customer's attention and inform them of an available home. You can combine images and video clips of the property into one video and include text providing more information.
Take the time to create an innovative, compelling listing video to make your audience more interested in your property. You can share this video to your website, YouTube channel, and social media accounts to reach your audience.
2. Neighborhood Video
Besides the features of the property, the neighborhood it is located in sets the home apart from others. People often overlook a great selling point, and a good neighborhood video can make the difference between no activity and full-fledged demand.
You can create videos highlighting important community features such as parks, schools, and transportation. This will give prospective buyers more reasons to look at the property.
3. School Video Review
Schools are one of the essential things families look out for before purchasing a home. You can help parents learn about the schools in the neighborhood where a property you're trying to sell is located.
Share a video review of the school district, or provide a link to a video that shows how well the school district performs. This will further influence potential buyers' decisions about whether or not to purchase the property you're selling.
4. "About Me" Video for Agent
An "about me" video gives potential clients an inside look at you as a real estate professional. It's a great way to tell your career story and let the viewer know what sets you apart from the rest. This video helps potential clients put a face to your name, which is vital to buyers looking to close a deal.
An "about me" video puts your expertise on full display and gives clients a reason to want to work with you. Include your headshot, any awards you've received, testimonials from previous clients, and your contact information.
5. Client Testimonial Video
A testimonial video from a client can convince potential customers that you're the right real estate agent for them. A testimonial video can build credibility and trust. It can also set you apart from your competition by highlighting your personal touches and customer service approach. You can show potential clients you've got a good track record with a testimonial video. You can put the best client reviews into a video if you don't have video clips of clients saying great things about your services.
6. "Just Sold" Video
Create videos displaying the properties you've sold. This shows you can quickly sell a home and showcases the types of properties you represent.
Homeowners looking for real estate agents to list their homes with might decide to work with you after watching these videos. Such videos are easy to create. You can repurpose your listing video and add the "sold" signage over the top to indicate the property is off the market.
7. Real Estate Explainer Video
Create a video explaining real estate concepts your potential clients might be searching for. This helps you position yourself as a professional in the real estate industry, which is essential to potential buyers.
8. Local Business Highlight Video
By highlighting the local businesses in a neighborhood, you show your potential clients that there is more to the community. It also tells the potential audience they don't need to step away too far from home to find what they're looking for.
You could also get a recommendation from these business owners. Be sure to tag the businesses you promote when you share the video on social media.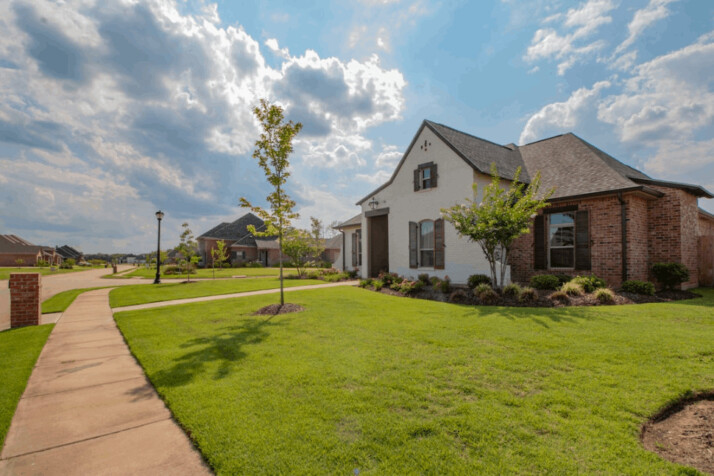 Final Words
Video marketing is a great promotional strategy for your real estate business and a fresh, new angle for your content marketing. It's worth your time to take your real estate business to the next level. The real estate video topic ideas in this guide are a great way to start.
Explore All
Video Topic Ideas Generator Articles