Team videos are a way to introduce your team members to the public. They give viewers a glimpse of your company culture and their daily routines.
These videos highlight the tasks involved in their roles and positions. If you need help creating a team video, try using these staff video ideas.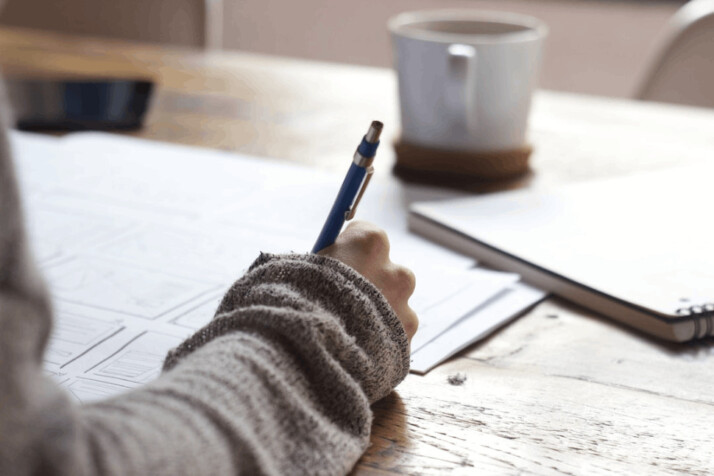 What are Team Videos?
Team videos introduce a viewer to your department as both a way to promote your business and to onboard newcomers. It's a way for an audience to experience the world of your company. It establishes a sense of community for people interested in your brand.
It's an opportunity to grab the attention of prospective investors and employees by attracting people who share your company's values.
Why are They Important?
Team videos are important because they form part of your marketing strategy. They are essential to any company because they are a way to show your audience what your business is about.
It's a simple way to nurture customer trust because it shows the people behind the business. This helps customers relate to the people in your company and shows the human aspect of your business.
It's also a way to gain support on social media, platforms where users are particular with the way companies and businesses treat their employees. Team videos are a way to improve the public's perception of your company.
When people hear great employee testimonials, it's going to be difficult for them to resist the excitement of working for and with your business.
Tips for a Great Team Video
If you want to create a good team video, there are some things you need to keep in mind. Remember that these videos form part of your content strategy.
They have a bearing on the way your audience perceives your business and, thus, are also a way to encourage engagement. Here are some tips for an engaging team video.
Involve Key Team Members
People want to see what it's like working for your business. Team videos are a way to show the personality of your business. Feel free to brainstorm with your team and gather ideas on how they want to present themselves.
Try to discover the things they are passionate about and try to relate them with their work. This isn't just a way to create a great video, but it also serves as a great team-building exercise.
Try an Employee Spotlight Format
An employee spotlight should feel like a documentary that allows them to tell their story. Try to treat your employees the same way you treat customers. Get straight to the heart of the things they love about working with your company. You can ask questions like:
What brings you to work every day?
Why do you like working at the company?
What motivates you to fulfill your role?
Emphasize Employee-Focused Events
Team-focused events are some of the best times to capture footage of your employees having a great time.
They showcase the friendships and fun they enjoy during time off work. It presents your company as one that recognizes and encourages a life-work balance. Nobody wants to work for a company that's all work.
Some events you can showcase are:
Bring-your-family-to-work day
Community-oriented events
Festivals
Be Authentic
Your video must be genuine, and the reactions and statements must be authentic. Don't be rigid with your script. Let your employees express what they want to say. Remember that the point of a team video is to humanize your brand.
Your authenticity will always shine through. Make an active effort to highlight these moments. They're an effective way to win your audience over.
Staff Video Ideas
If you plan to film a team video but don't know how to start, try using these staff video ideas for inspiration.
Introduce your team.
Explain your company values.
Give your audience a behind-the-scenes look into your business.
Demonstrate how your products work.
Share a documentary of a relevant project.
Showcase employee awards and accomplishments.
Feature a production process and how employees contribute to it.
Explain your sales process.
Showcase your services in action.
Record employee testimonials
In Summary
Team videos are an important marketing tool because they humanize your brand. They're a great way to share your company culture with your audience and attract potential customers and employees. Team videos can serve as both marketing content and an onboarding tool for newcomers.
If you want to inspire confidence and loyalty, make sure to follow our tips. Don't forget to check out our other video production guides.
Explore All
Video Topic Ideas Generator Articles