The month of May has been set aside specifically to show our thanks to the teachers. Teachers who guide, inspire, and believe in us, even though we are all aware that we should appreciate teachers all year long.
Thus, before we begin, allow us to thank all the teachers who are making a concerted effort to enhance the lives of their students.
During Teacher Appreciation Week, we have the ideal opportunity to express our thanks for all that our teachers do for us. They assist in fostering a love of learning in each of their students and help mold the minds of our future generations.
Given how much teachers affect students and the educational system, it is crucial to honor them this week. During this special week, administrators, parents, and the community can work together to make sure teachers feel appreciated.
In this article, we'll look at how you can show appreciation by looking at some teacher appreciation video ideas!
What Is Teacher Appreciation Month?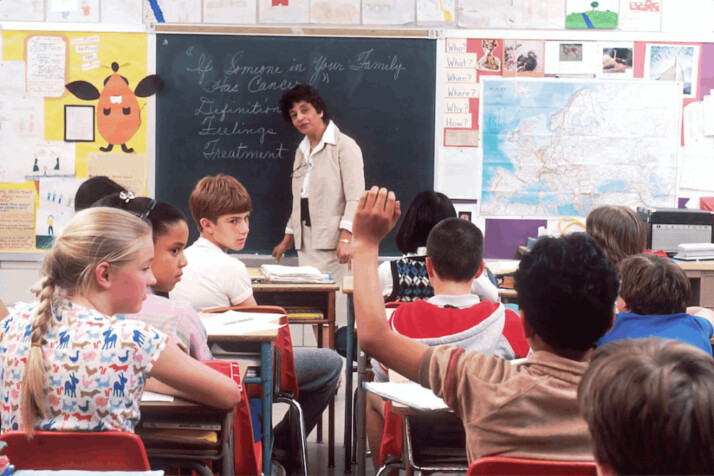 Because our teachers work hard every day to help students, they are recognized only once each year for their contributions. Few people had to improvise as much as teachers did when the pandemic disrupted everyone's lives.
Why not create a genuinely memorable Teacher Appreciation Month and Teacher Appreciation Day this May? Create a teacher appreciation tribute video to express your appreciation for your teachers' hard work.
Excellent Teacher Appreciation Video Ideas!
One of the best ways to express our appreciation for all that our teachers do for us is to thank them. Giving our teachers a sincere "thank you" can go a long way toward making them feel valued. Take the time to express your gratitude during Teacher Appreciation Month!
A musical celebration of your teachers is the best way to go! You can express your thanks to your teachers by making them a Spotify playlist. You can use Spotify to create personalized playlists for your teachers containing all their preferred songs. This is a fantastic way to make sure your teachers know how much you value them during Teacher Appreciation Week.
Use a Google Form to request that teachers share their all-time musical favorites. Several playlists based on different themes are even possible. You could have playlists for "80s Hits," for instance. Your staff can listen to the playlist if you share it with them and play it over the intercom. See this article for information on collaborating and sharing Spotify playlists.
During Teacher Appreciation Week, the administrator "tag-out" is a fantastic way to express your gratitude for the instructors. In order to give teachers a break, it allows administrators to take over the classrooms temporarily. Additionally, this is a fantastic chance for principals to interact with the students in their buildings in person.
When an administrator needs a quick break, the administrator will "tag out" the teacher. Breaks could involve taking a walk, getting a coffee, or going to the lounge for a snack, among other things. This is a fantastic way to express your gratitude for everything teachers do!
Conclusion
Study after study has shown that children who have an engaged, involved and inspiring teacher can achieve the highest outcomes in their educational development.
For the month of May, we celebrate this passion so children everywhere can see, appreciate and experience the benefits of caring teachers. Have you thought of what you might do to say thanks to your teacher this Appreciation Month?
We hope our guide will help you create great videos that show our teachers how much we love them!
Explore All
Video Topic Ideas Generator Articles