TikTok is more than a social media platform; it's an entire platform dedicated to creativity and video. This platform is not only for youngsters to put dance and prank videos.
For small business owners, TikTok is great to gain more attention and establish your presence. This article outlines effective TikTok business video ideas to grow your audience.
What Is TikTok?
TikTok is a social media app available on any iOS or Android device. This platform lets you record, edit, and share all types of content, be it entertaining or educational.
The videos on this app are so popular because people use it to share a wide variety of content, and it's free! If you're not currently familiar with TikTok, this is a great place to get started and get your content noticed.
Why Create Business Videos on TikTok?
The TikTok platform is ideal for all types of businesses, from small-time businesses to huge brands. It is the perfect platform for startups that can't afford to invest in major marketing campaigns or large marketing budgets.
Through videos uploaded to the platform, businesses can emphasize their brand values, engage with their customers, and build trust on the platform. Most importantly, you don't need to be a savvy marketer to create great video content on TikTok.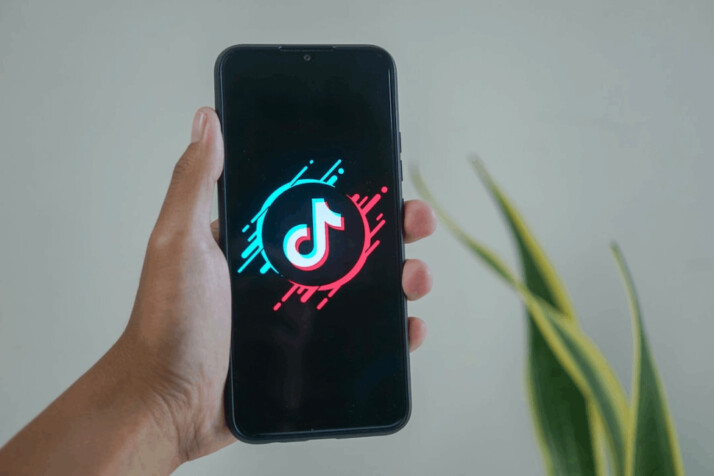 The Best TikTok Business Video Ideas
Sometimes, an image is worth a thousand words. Through a TikTok advertisement, your target audience can view your product or service in an imaginative way through a creative video.
These TikTok videos can give your product more appeal and lead to a higher conversion rate. You can also gain more views on your video content.
Here are some TikTok business video ideas to inspire your creativity.
Introduce Yourself
One of the best TikTok video ideas for small business owners is introducing themselves to the world. Personalizing the content will make people relate to your business better.
Share your name, some interesting facts about yourself, and a brief description of your company so that new followers can get to know you.
Educate Your Audience on Relevant Topics
On TikTok, you can inform your audience about topics pertaining to your industry or specialized area.
People will see you as a reliable source of knowledge and information. They may keep learning more if you are dedicated to continually educating and helping them.
Give Audience Your Workspace Tour
Creating a video about your company's mission is one of the best ways to show that your business is on the right track. One good way to achieve this is to give your audience a tour of your workspace.
Customers will like learning where your goods are made. Taking customers inside your workspace increases their sense of connection with you.
Make a Day-to-Day Routine TikTok Video
Work at your business is reflected in daily routine videos. It provides a behind-the-scenes glimpse into the process that brings your goods or services to life. This is a great way to connect with your customers or target audience. Make daily routine videos that cover every day tasks most relevant to your business.
Create a Product Demonstration TikTok Video
A video showcasing your company's or brand's latest product still holds much of the power it had in the past.
But why not go beyond creating a TikTok that showcases how to use the product? This is a way to present the product in a compelling, easy-to-follow manner. And businesses can also increase sales because it will allow customers to feel confident about purchasing the product.
Make Product Promotions and Tease Upcoming Launches
It is possible to generate excitement by running product campaigns or teasing upcoming launches on TikTok. Combine product campaign or launch with relevant hashtags to increase visibility among customers reading through current trends.
Let viewers know you'll be making a big announcement on your page. They'll be on the tip of their seats, checking your profile to see whether you've revealed anything new.
TikTok is a great way to properly brand and market a company. The most effective content on social media is that which reflects a brand's or company's values.
Customers care about the reasons their favorite businesses stand for and use them as a factor in their purchasing decisions. TikTok allows for amazing content that reflects your brand's values and encourages viewers to engage with your brand.
Sharing a narrative story about your business is a great way to engage with your audience. These videos are unique to your business, and people are interested in knowing unique success stories.
You can talk about client spotlights, success stories, the lifecycle of your product, or an interesting story in the sector relevant to your business.
Answer Audience Questions TikTok Video
Answering customers' questions is a great way to engage with your audience and develop relationships. You can browse through the comment section and create a video answering the audience's queries. You may also use TikTok's built-in Q&A feature to know what people want to know from you.
Moreover, answering questions provides valuable insights into clients' troubles with your company. It will enable you to resolve the issues or update information on your website FAQ page.
Conclusion
The creative TikTok ideas listed above will all show your target audience a glimpse into what your product or brand is really about.
These videos are the key to your marketing strategy, so do your research and choose the one that best suits your business demand. Hope you find this article helpful. Thank you for reading!
Explore All
Video Topic Ideas Generator Articles