Video ads are the best way to get noticed and spread your message. Videos display exciting and interesting content without the need for words.
Therefore, you have to be creative to come up with video advertisement ideas that portray the brand in a positive way. This article highlights the important parts of generating ideas for making a video advertisement.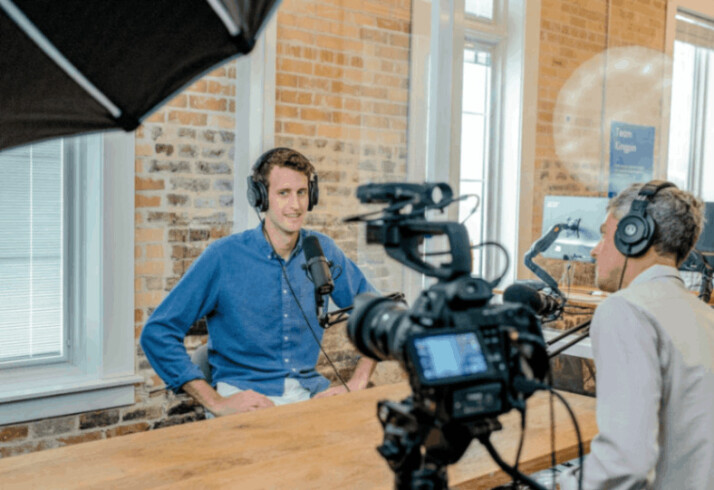 But creating a compelling video ad is not easy. In fact, there are many elements to consider before creating a video ad. One of the factors is whether or not you should hand it to a production company.
Top Video Advertisement Ideas to Promote a Brand
Video adverts have different messages at their core. This is why video advertisement ideas vary.
Having an effective video advertisement is the most effective way to market a brand. It goes straight to the point and draws in a customer to watch the video and give their attention to the product.
A video can be eye-catching, so it is important to choose a concept that matches your brand. The best video advertisements are funny, have a story, and tell the customer why they need the advertised products.
Demonstrate the Uniqueness of Your Product
One great idea for a promotional or marketing video is to start by showing people why your product is different. Demonstration ads should make it clear that there is something unique about your product.
You should probably explain why you are confident in the uniqueness of your product.
Create a Sense of Urgency
Good video marketing ideas can have you seeing results within the first 3-5 seconds. One of the best ways to show your potential customers the excitement behind your product is to include a catchy theme song.
Such a song should stand out. It may play throughout the commercial or in a specific part. The song should be catchy enough that the target audience can't help but remember it and act on it.
Use Customer Reviews
Potential customers will be more willing to patronize your business if they see proof. You can do this by sharing reviews of other customers in your advert. Customers know you want to sell your product and will always say positive things about it. However, reviews from real-life customers are game changers that can drive up sales.
Announce Something New
Another great advertisement idea is to announce something new. This type of advert works better with social media. For example, you could use videos and post a status update on your website or Instagram.
The announcement could take the form of a testimonial, a coupon, or a call-to-action asking your customers to share the announcement with their friends.
Conclusion
Regardless of what type of video ad you are creating, its main objective should be to give potential customers a reason to buy. You can take advantage of INK's video topic ideas generator to make your work easier. The tool can help you create a comprehensive outline for your video ads.
When crafting your advertisements, don't forget about your layout and the storyline of the video. Ensure that the scenes and dialogue are captivating, and try not to add more than one element at a time. Don't forget about the camera effects, color, and graphics.
Explore All
Video Topic Ideas Generator Articles