Anniversaries are rare and only occur once a year. To celebrate a couple's anniversary is to honor the fact that they have grown and changed together through the years.
Nothing compares to the thrill of seeing a unique, one-of-a-kind anniversary video created with love. Creating a video to celebrate an anniversary is a thoughtful gesture for both the couple and their friends and family.
These five video ideas for anniversary wishes can help you create a wedding anniversary video gift that will be treasured for years. Let's get started!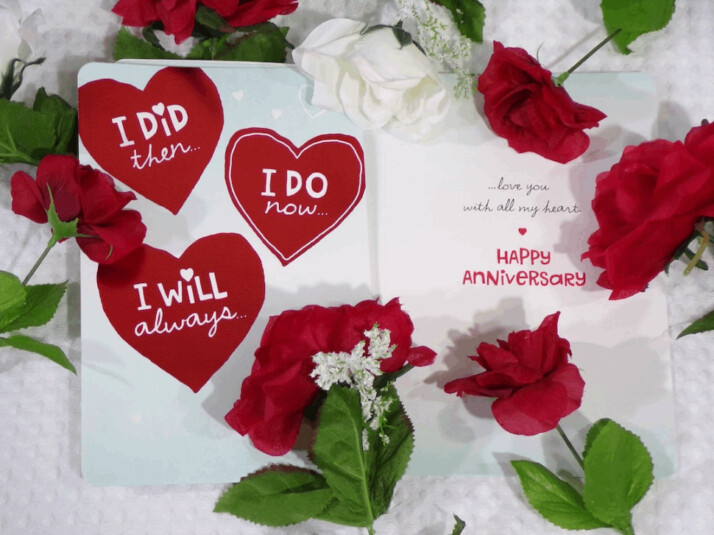 Five Video Ideas for Anniversary Wishes
Sometimes making the anniversary special will not happen without thinking about how special you, your partner, and your family all together are. Here are five video ideas for family and friends to share on an anniversary.
1. Recall important times
It's important to choose the parts of the event to feature in the video. What are some of the couple's favorite moments? That's an excellent launching point!
Don't just slap together a presentation of random wedding photos. Capture the essence of their relationship in a few brief scenes.
Select a few pictures from each year to feature in the film. Photos depicting the couple's best memories, such as;
Their first kiss
Trips taken together
Birth of a kid
First date
2. Create a Narrative
Blend still images with moving videos to create a travelogue of their time together. Inform your audience of the video format they'll be receiving.
Do your best to think of a plot for the video. You could, for instance, start a time-lapse video of when they first met and progress through their entire courtship.
Make the story unique and personal. Let it tell the tale of how fantastic the couple's journey has been. It can be a video montage, an animated movie, or anything else you can think of.
Put a caption under it explaining what viewers see, such as,
"Series of important dates"
"We found out we were expecting a boy in the first year of our marriage."
3. Involve Children and Pets
Have the kids help out with the wedding anniversary video. Involving children is a fun way to add levity and humor to your movie and create a precious first-hand memory.
Make it a family event instead of just the two of you celebrating. Also, inviting children to take part can be a fun way to engage them. It provides an excellent opportunity to record some of their most endearing moments.
When creating videos for your significant other or another couple, include images of kids. It is a great way to make it more memorable and personal.
There's also the excellent notion of incorporating pets. You don't have to stick to human subjects. If pets play an essential role in the lives of the people in the film, it would be great to include them.
4. Add some emotion
Making a touching video montage is the ideal way to celebrate an anniversary.
Create a video in which you express gratitude to three friends for acts of kindness you've received. Create a video, no matter how long or short, to show them how much they mean to you.
In addition to pictures highlighting the couple's accomplishments, it could be nice to include some of the little things that make them happy.
The anniversary couple would appreciate a written song, a poem, or something nice being said to them. Don't leave out the tunes they love the most! Pick a song the pair enjoyed listening to or dancing to on their first date.
Get creative with your content by considering the couple's interest. Keep a clip of every milestone. Where they met, and other pivotal moments in their lives should serve as a keepsake.
5. Make it Memorable
An anniversary film made especially for a friend or spouse is a unique and memorable present. There's no wrong way to commemorate this momentous day, whether with something lighthearted, heartfelt, or unexpected.
Make it brief and straightforward, but make sure it's full of feeling. Because the ability to view films repeatedly is so precious, you should only share truly joyful moments.
Whether it's your own or someone else's, a video made is a thoughtful and heartfelt gift anyone would cherish forever.
Wrapping Up
These video ideas for anniversary wishes demonstrate how much the union is appreciated and the transformations that have occurred over the years. Happy Anniversary!
Explore All
Video Topic Ideas Generator Articles