Are you looking for some creative video ideas for artists that would grab the attention of the audience? We have the perfect list of ideas to help you stand out on YouTube or Instagram.
Creating captivating videos is one of the best marketing strategies for any brand or person. Whether it's a story, reel, or feed post, video allows you to offer in-depth stories about your creative process. Keep reading for the top five video content ideas for artists.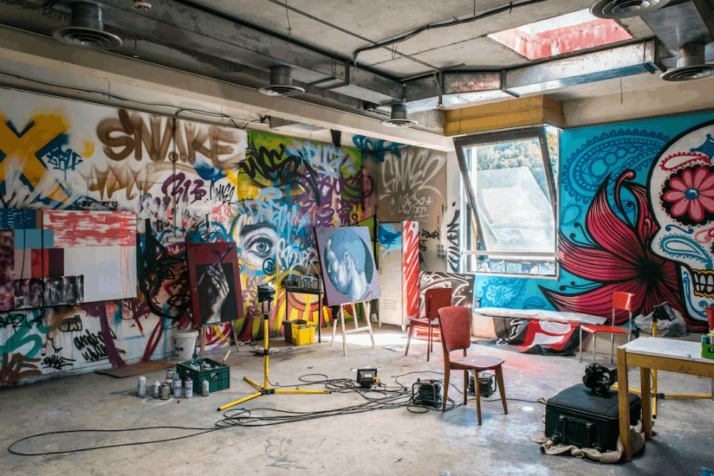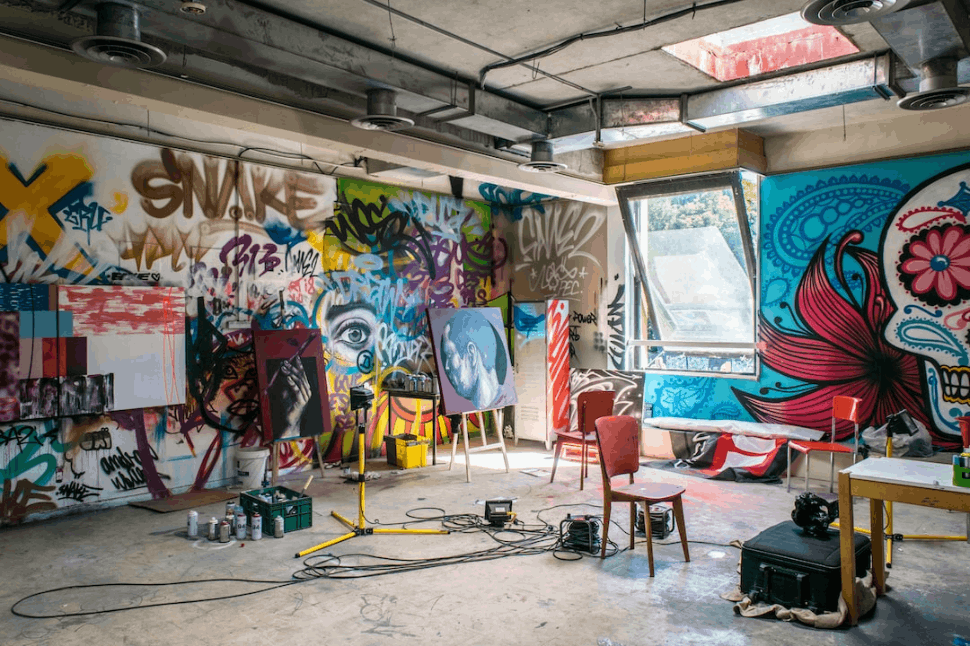 The Best Video Ideas for Artists on YouTube
Here is the list of the most popular and best YouTube video ideas for artists often trending among video producers. This is a good starting point for people who want to start their YouTube channels. These fun and creative video ideas can be used as a guide to help you select what direction you can take on your own.
Oddly Satisfying Videos
We have all gone down the blind alley of oddly satisfying YouTube, Instagram, and Facebook videos. There is an inescapable allure to these videos, while it's difficult to describe why they feel so perfect. They draw millions of views, shares, and comments because of an inexplicable quality to their attraction. It usually portrays repetitive actions that the viewers find pleasing.
Here are some ideas to get started on your YouTube Art video channel.
Taking paint off a palette
Restoring imperfections
Blending gobs of paint
Hot knives slicing through butter
Slicing flawlessly through the fresh dough
The sound of a market on paper
We frequently present ourselves to our audience through polished and completed artwork. However, the reality is that people yearn for authenticity. And behind-the-scenes content gives your viewers a peek inside your studio and access to information they wouldn't otherwise have. This gives your audience a better understanding of what goes into becoming an artist and what makes you and your work special.
Here are some amazing behind-the-scenes video ideas for you:
A tour of your Studio
Organizing your event
Purchasing new art supplies
Unpacking art supplies
Tidying up your Studio
Developing, drafting, and documenting a new work
Studio visitors or customers
Paintings' packaging and delivery
Clients unpacking and hanging your artwork
Educational or Instructional Videos
The process of creating paintings is one of the most intriguing aspects of an artist. Educating your audience is a tried-and-true strategy for any brand trying to convert and gain more followers.
Emphasize the small and big steps that go into creating your art. You can also share tips and tricks from your daily sessions. These videos include music, text, voice-over, artwork, and more.
Here are some creative educational video ideas for you:
A time-lapse of the whole process from beginning to the end
Working on the specifics of a part
Understanding and applying different mediums
Sketching or preparing a canvas
Close-up of paint strokes or fine details
Blending different colors
Elaborating on the final touches
Showcasing your preferred art materials
Showcase Final Product
A video showing your final product is what will ultimately lead viewers to convert and purchase your art! Without the chance to view the artwork in person, potential buyers may consider purchasing art a risky online transaction.
If you use videos to highlight its intricacies, colors, and size, potential collectors will receive a complete and accurate image of the piece. Not only does a video of your final product encourage them to buy, but it also helps to spread your art!
Here are some video ideas to highlight the details of your final product:
Zoom in on the hues and texture
Focus on the sides, signature, and framing
Show the painting from various perspectives and lights
Hang the painting on the wall to gauge its size
Speaking Directly in Camera Videos
Your audience wants to connect with humans, not a faceless studio. That's why regular, talking-to-the-camera videos function so helpful.
You can share interesting facts, information, and values about yourself and your artwork with the audience. More than anything else you post, this can generate comments, tags, and sincere conversations.
Here are some questions you can answer on the talking head videos:
How did you find your personal style?
Which artwork is your favorite and why?
How long have you been painting?
Which part of the process is your favorite?
What difficulties do you encounter as an artist?
What's the theme of your newest series or artwork
Pro Tips: Think of Your Target Audience While Creating the Video
The most important thing to keep in mind while creating videos is figuring out who the intended audience is.
It is a known fact that most people are attracted to videos with visually-appealing visuals, energetic music, and a powerful storyline. Target your customer and the presentation accordingly.
Conclusion
Modern artists in every form rely heavily on video content to display their work and present their art to the world. Video content alleviates an artist's creative process and can increase productivity.
You should first decide what your video will address to create the best content for your audience. Consider the video ideas in this post to engage more audiences and improve the visibility of your YouTube art channel.
Explore All
Video Topic Ideas Generator Articles