Technology affords us many ways to communicate with our loved ones regardless of geolocation and time. However, this can make it difficult to convey emotions without the old-school human touch. Here are some tips on making a memorable and heartfelt wedding video greeting.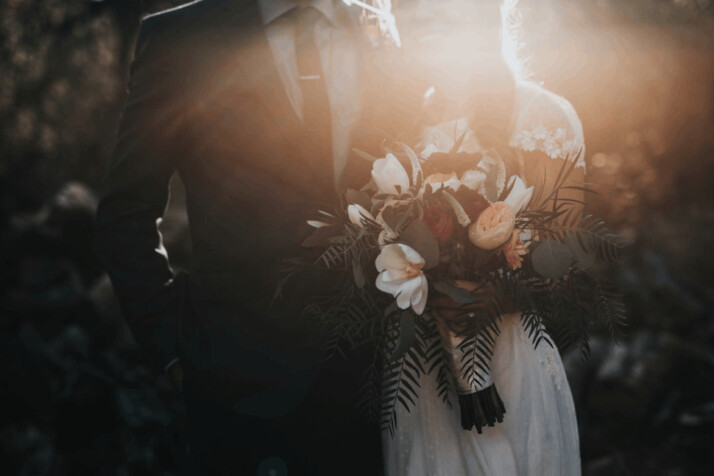 This article will explain the essence of a wedding greeting and give you some wedding greeting video ideas.
Let's begin
What is a Wedding Greeting Video?
A wedding greeting video is a video that people send to the bride and groom. The video contains their wedding wishes and congratulations on the couple. It can be of any length and is usually shown to the bride and groom on their wedding day.
Wedding greeting videos are a way to express feelings of happiness at a wedding, even if you aren't able to attend the wedding. Video greetings are a way to show the couple you remember them on their special day.
Why is it Important?
Wedding greeting videos are important because they're a chance to communicate that you're excited about their wedding day. It's a way to maintain and nurture your relationship with the couple and share your love.
Most importantly, they allow friends and family to be part of the celebration even when they are miles away. Because weddings are very emotional, it can be difficult to find the right words to say in your greeting video. The following section will give you a guideline to help frame your thoughts and deliver a clear message.
How to Make a Wedding Greeting Video
As with any video greeting, it's important to convey your message clearly and sincerely. When you make a wedding video greeting, it's usually best to be sincere and genuine. The key is to prepare your message beforehand and to focus on the things you want to say.
Generally, there are some steps for creating a wedding greeting video. These are:
Greet and Congratulate the Newlyweds
Explain why you can't be there (Keep it short)
Read Your Personal Message
Share how you know the couple or share a funny story about them
Send funny outtakes if you have some
Again, be sincere with your message and make sure to be tactful. If you don't have an idea of what to say, you can use some of the ideas in the following list.
Wedding Greeting Video Ideas
A toast to the best pairing I've ever seen!
I wish you both health and happiness.
I'm happy to see you this happy. I'm sending you love and light on your special day.
We're so glad you met such a beautiful and kind woman. There's no greater gift than to live life with your loved one.
Life will bring all sorts of challenges your way. But don't worry. As long as you're together, you'll always find the perfect way to weather them and create memorable experiences.
The Bottom Line
Wedding greeting videos are important because they are unique and personal. They are a way to maintain close relationships, and they are a way to show your support to the newlyweds. We hope this short guide gives you new wedding greeting video ideas to help you deliver a beautiful message.
Explore All
Video Topic Ideas Generator Articles