Aside from making good video content, there are also other things to consider if you want to drive your YouTube channel to success.
One of which is the description box in YouTube. Many people often overlook the description box. But it can play a significant role in getting you more views and subscribers.
In this article, we're going to walk you through the importance of your description box and how you can use it to your advantage. We've also listed some key writing tips to ensure you write a killer YouTube description every single time.
Which Is the Description Box in YouTube?
Don't get confused; there are only two types of description boxes on YouTube, your Channel Description and Video Description. To help you better understand them, let's try to look at each type in greater detail.
Channel Description
A channel description needs to summarize what your channel is about and what people can expect from it.
When people read it, they should get a gist of your niche. You can find the channel description on the About Section of a Channel's page. Some of the things it can contain are:
About the channel
Your channel genre or style
What subscribers can expect to see
A video uploading schedule
Social media handles
Website links
Any important news
Video Description
Unlike channel descriptions, a YouTube video description is much more specific. It gives people a glimpse of what a particular video will be about.
The video description is placed directly below the video making it more visible compared to your Channel description. Here are things you can put in your video description:
A brief explanation of what the video is about
Relevant and searchable keywords
Affiliate links
Website links
Social media handles
Links to resources that you may have mentioned in the video
Call-to-actions
Chapters and timestamps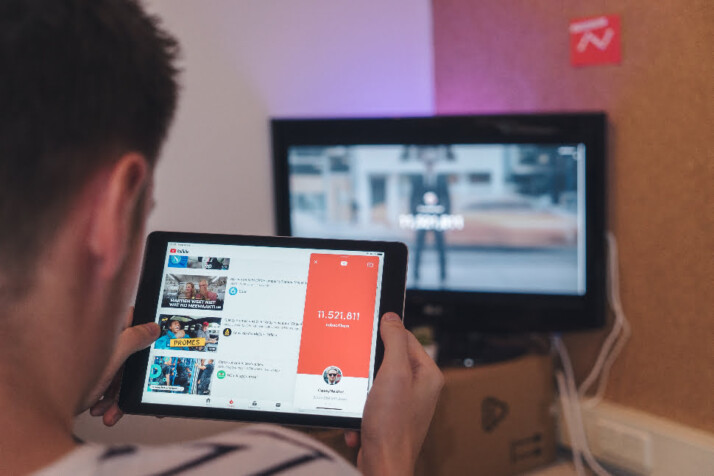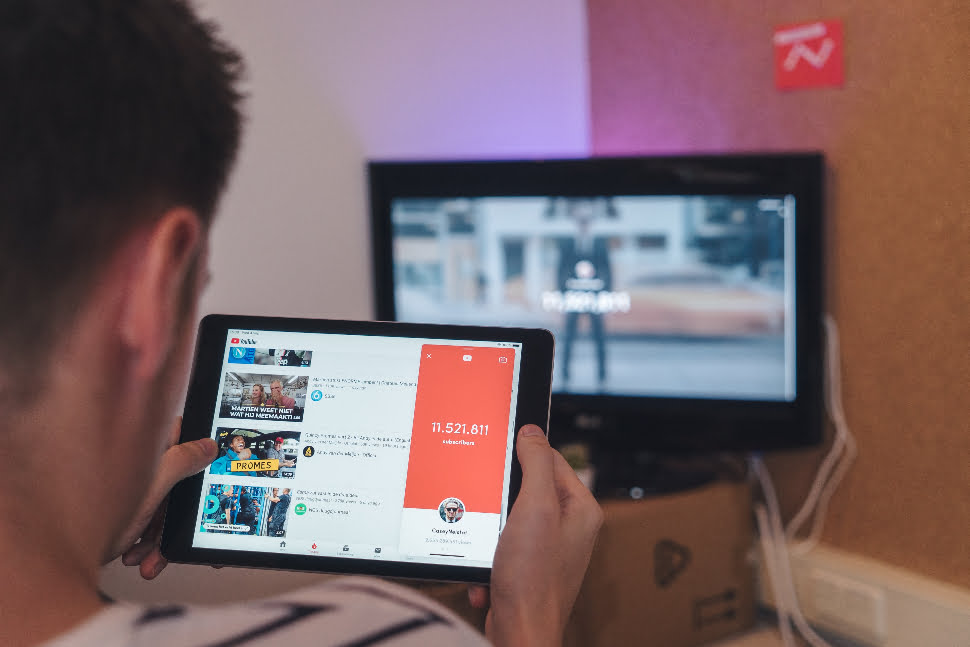 Why the Description Box Is a Big Deal
When you use a search engine or YouTube's native search engine, many factors play a role in how your video appears in the results. One of those factors is your YouTube descriptions.
The description of your video will be more likely to appear on top of search results if it includes popular terms or associated keywords. And when your channel or video gets more visibility, the more potential views and subscribers you can get.
Take note, though; this doesn't mean you should stuff your description with keywords. Use keywords moderately and sprinkle them throughout your text.
Key Writing Tips for Killer YouTube Descriptions
Know Your Audience
Make YouTube descriptions relatable and familiar to subscribers. Don't just write for YouTube's algorithm, and avoid click-baiting viewers. Personalizing descriptions is an effective way to engage viewers and build brand authenticity.
Explain Your Content Concisely.
Talk about your channel or video in an engaging and fun way. Mention what kind of valuable content subscribers can get from your channel. You want to keep it interesting to attract more potential viewers.
The character limits for description boxes on YouTube are:
Channel Description: Up to 1,000 characters
Video Description: Up to 5,000 characters
This gives you ample space to explain your content, but you shouldn't feel the need to use up all these characters. Avoid unnecessarily dragging on for too long. This can make your description box a lot harder to read. You can also include links, resources, and links to other videos and playlists.
Add Your Personality.
Use a unique voice in your YouTube description to demonstrate your brand's personality. This allows you to incorporate creativity and humor into your content, unlike traditional advertising methods. You can even write in a casual way as if you're writing to someone you know.
Include a Call-to-Action (CTA).
A YouTube description is a wonderful way to get viewers to continue engaging with your channel. Include a strong and clear call to action. You can ask them to like and comment on your video or subscribe to your channel. Or you can even add links to other videos you want them to watch next.
Use Timestamps to Make Videos Easy to Scan.
This is only applicable to your video description. Timestamps can help you make your video more user-friendly and increase your content's search ranking. This is because YouTube video timestamps appear in search results to improve user retention. It directs users to the most relevant parts of videos from the Search Engine Results Pages.
Show Your Journey.
By talking about your YouTube journey in your channel description, you can forge a more personal connection with your audience. Talk about what inspired you to start your channel and what you hope to accomplish. This will help encourage them to stick around and be with you as you pursue your goals.
How to Add YouTube Descriptions
Adding YouTube descriptions to your channel and a video follows a closely similar process. Here are some quick and simple steps you can follow.
For YouTube Video Descriptions
Click the Content tab in Creator Studio: Click on the Content tab on the left sidebar in YouTube Studio. And then, select the video you want to add a description to.
Enter your video description: Click on the Details tab. Write the description of your YouTube video in the Description box.
Save your video: If you are happy with your video's description, click Save.
For YouTube Channel Descriptions
Click on the Customization tab in Creator Studio: The customization tab can be found on the left sidebar.
Click the Basic info tab.
Type in your channel description: Type the description of your YouTube channel in the description box. If you are happy with your description, click on the Publish button.
Conclusion
Your YouTube description is a valuable tool in attracting more viewers and improving your SEO. And now you know which is the description box in YouTube and its different types.
With the tips and tricks in this article, you should be able to write a killer description to boost your overall channel performance.
Explore All
YouTube Description Intro Articles