YouTube is among the most popular video platforms on the internet. It is as much an entertainment hub as it is a search engine. Your channel description plays a major role in the success of your channel.
As such, you need to take the time to write a good description that accurately represents your content. This article focuses on how to write a YouTube description for gamers.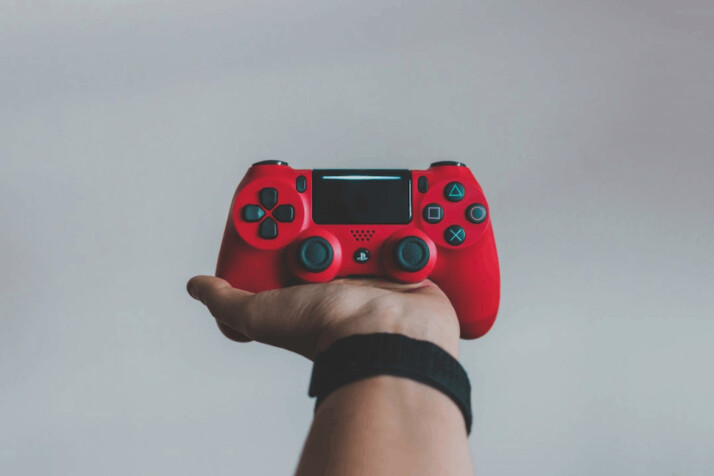 What is a YouTube Channel Description?
A YouTube channel description is a short description of your channel. You can find it under the About tab of your channel. It is a brief description of your channel, and it provides prospects with information on the type of content you create.
Channel descriptions are a way for prospects to find channels that cater to their interests. They also help viewers discover channels that they could be potentially interested in.
Why is it Important?
YouTube channel descriptions are vital because they help the search engine determine the relevance of your channel relative to search terms and user preferences. This means that your description gives additional context to your content. It helps the search engine recommend channels that are likely to pique a user's interest.
A good channel description helps you rank higher on SERPs, and it helps YouTubers grow their personal brand.
This results in increased traffic, longer view times, and higher subscriber counts.
The premise of this is that the YouTube algorithm's primary purpose is to improve a user's experience by providing users with relevant content. It achieves this by connecting users with channels that create content they are likely to enjoy.
Your channel description is a point of reference that describes the type of content you create and what your subscribers can expect from you.
Moreover, it's your first and only chance to get prospects to click on your channel. Channel descriptions show up on search results in the same manner, similar to that of a page's meta description.
If you plan to capitalize on the increased interest in gaming, you'll need to write a good gaming-focused channel description.
YouTube vs. YouTube Gaming
It's also crucial to understand the difference between YouTube and YouTube Gaming. For starters, YouTube Gaming is a live video gaming site from Google that allows spectators to watch a game being played in real-time.
YouTube refers to the popular platform where users can watch YouTube videos. Meanwhile, YouTube Gaming is Google's answer to the live-streaming behemoth, Twitch.
How to Write a YouTube Description for Gamers
A good description is vital to the success of a channel because it drives traffic to your videos and helps you build your community. If you need tips for writing a good YouTube description for a gaming channel, heed these important tips:
Use Relevant Keywords
Keywords are the primary basis that determines the relevance of your channel relative to user queries. Users use keywords to specify their search query. Make sure to use relevant keywords in your channel description. This tells the search algorithm that your channel caters to that type of content.
If your channel focuses on a particular game, topic, platform, or genre, indicate that in your description. You can also include product reviews and news.
For example:
This channel focuses on providing gameplay reviews, game guides, and gaming news related to the Mass Effect universe.
Focus on the First 125 Characters
While YouTube gives creators a 5,000-character limit for their descriptions, SERPs present the first 125 characters of your description as snippets. Make sure to state the most important details first, then work toward those that are less crucial. You can also start by sharing the reasons for starting your channel.
This way, your snippet still makes sense to your target audience. This is the most impactful part of your description because SERPs display this section more than any other part.
Define the Type of Videos you Publish
Once you've established the first two parts, make sure to announce the type of videos you publish. This is crucial information because this gives viewers a clearer idea of what they can expect from your content.
The simplest way to identify this is by identifying the type of content you create the most. The easiest way to do this is by adding a list of video types you believe are most valuable to your audience.
For example:
We create in-depth gaming guides on the latest Xbox Series X games. We also provide reviews on games, gaming accessories, and more.
Add Your Channel's Upload Schedule
You can optimize your views and help your videos gain traction by indicating your upload schedule. This gives your audience an idea of when to expect your videos, so they can watch them as soon as you publish them.
This helps improve traffic and engagement, which, in turn, signals to the algorithm that your video is valuable to users. Just be sure to stick to your schedule.
This is one of the most effective ways to keep your target viewers coming back for more of your content. While most major YouTube channels forego this step, it shouldn't discourage you from having a set schedule.
For example:
New gaming videos every Tuesday.
Readers also need to note that consistency is more valuable than frequency. Stick to a feasible schedule.
Close with a Call to Action
Finally, you'll want to get people to subscribe to your channel or sign up on your mailing list. A call to action guides visitors on the next steps if they want to support your channel.
For example:
Don't forget to subscribe for more Mario Kart videos!
If this content sounds interesting to you, hit the subscribe button!
For questions, comments, and suggestions, don't hesitate to email us at [email address]
Like, follow, and subscribe to our channel for more online gaming tips.
You can also add a link to your social media accounts to direct traffic to your other platforms.
For example:
Check out our other social media channels for more gaming content.
Click here to read more from our gaming blog.
If you're happy with what you're watching, consider sharing this video with a friend or two.
If you want to know more about our games and music or ask a simple question, let us know by clicking on this link.
Want to know more about our behind-the-scenes gaming videos? Click here!
Sample YouTube Description for Gamers
Are you a battle-hardened warrior ready to test your skills and see what you're made of? You've unlocked the power of the Wraith, but you're still nowhere near being able to take on the bigger bosses. We'll help you learn how to defeat legendary orcs and uncover precious loot.
Shadow of War is a popular action game that is available on various consoles, such as PS4 and Xbox One. Explore the different layers of this game and find what works for you in its unique environment. With tips on dominating the game, we'll help you get the high ground.
Do you want to learn the latest and greatest in Star Wars gaming news? We do our best to bring the latest and greatest Star Wars gaming tips and news right here to you. Plus, we have the best live streams.
On this channel, you will find all sorts of Call of Duty Modern Warfare tips, tricks, hacks, videos, montages, and lets plays. You will also find all sorts of videos on Call of Duty Modern Warfare news, game updates, cool gameplay, and game modding. A must-have for all Call of Duty Modern Warfare fans!
We are the first One Thousand Viewers PUBG Mobile gaming channel on YouTube. We give the latest and most accurate PUBG news and in-depth guides to help you get a leg up in your PUBG gaming.
We're the #1 spot for playing World of Warcraft and talking about YOUR World of Warcraft. We feature everything from leveling tips, raiding, and PVP strategies to beauty tips and more. We do our best to provide the most WOW coverage, and most importantly, we've got you covered!
The Bottom Line
People love it when the YouTube algorithm recommends relevant channels to them. In the gaming community, a YouTube description for gamers is essential, considering the breadth of games out there. There's a wealth of topics, video games, and news that gamers will want to look into.
Think of a niche you want to fill and try to build an audience using your content. Following these tips will drastically improve your chances of becoming a successful YouTube gamer.
Explore All
YouTube Description Intro Articles