As a small business owner, things can be a bit overwhelming. Asking you to focus on SEO can sound like another burden. However, you can gain a lot if you pay attention to SEO. It can drive traffic, improve conversion rates, and help your company thrive.
This article introduces you to some SEO basics tips for small business owners to help you grow your business.
What Is SEO?
SEO stands for search engine optimization. It refers to the process of improving a website's visibility within search engines. The main goal is to make searchers more likely to find your website, especially when it's relevant to their search terms.
The best way to get ranked #1 is by learning the search engine algorithms and improving your website based on that.
Types of SEO
Search engine optimization has a few divisions. Understanding these divisions can help you to handle your SEO the right way.
On-Page SEO
With on-page SEO, you strategize the content on your website. It entails keyword research, metadata, and internal site linking. This is an integral part of the optimization mentioned earlier. It is the foundation of most of your SEO practice.
Off-Page SEO
Off-page SEO entails activities done outside your website to maintain a good search engine ranking. Off-page SEO activities include guest posting and backlink building.
Technical SEO
Technical SEO entails website optimization activities to help search engines analyze your website faster. Your on-page SEO efforts can be truncated by technical issues easily. Thus, you should pay attention to technical SEO.
Local SEO
While regular SEO focuses on a global audience community, local SEO is about creating local market visibility. This type of SEO is significant for brick-and-mortar businesses as it can improve in-person sales.
SEO Basics Tips for Small Business Owners
Search engine optimization has many parts, and mastering them could be a big ask for a beginner. Nevertheless, there are some essential tips a small business owner would find helpful.
Get the Right Keywords
When it comes to SEO basics, one of the most important tips is to get the right keywords. A keyword is a word or phrase people type into search engines to find websites related to their query.
The more targeted and relevant your keywords are, the higher you'll rank on the results page. To determine the best keywords for your website, consider what terms your potential customers would use when searching for products or services like yours.
It's also important to create content with these keywords to attract new visitors and keep them coming back. Monitor your competitors' activities to stay ahead of the game. With the right keywords, you can ensure that your business gets seen by more users and improves its visibility within search engines.
Create Unique Content
With the right keywords in hand, you should endeavor to create original content. The content should be helpful to searchers. This helps your content rank high in search results.
You should try to create loads of useful content. This may not be easy to do as a small business owner. It would be best if you considered outsourcing it. This may entail having a content strategy to ensure everything is moving in the right direction.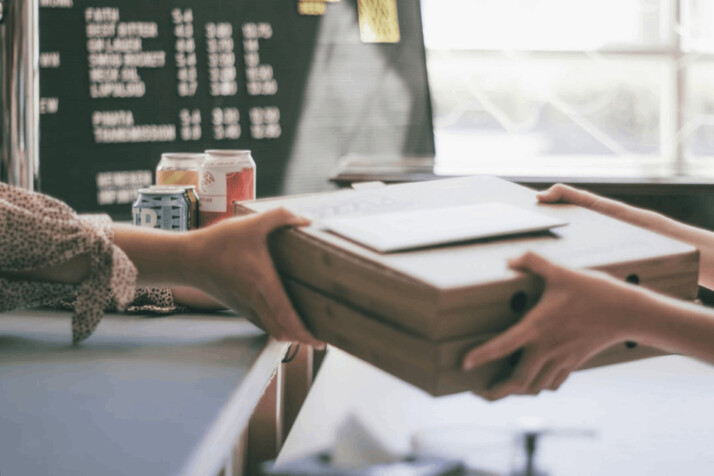 Build Backlinks
While the first two tips focus on doing things right on your page, this tip focuses on off-page SEO. Building backlinks entails having third-party websites linking to content on your website. With backlinks, quality is more important than quantity.
Thus, you should focus more on getting backlinks from reputable websites. All of this will depend on the quality of your content. With high-quality content, other websites will be more willing to link to your website.
Improve Site Speed
The speed of your website is a huge factor in search engine ranking. A sluggish website can often send traffic to other websites, but an updated and faster-loading website will keep the user on your website. This is why it is important to improve site speed when doing SEO.
In addition, you should optimize your website for mobile devices too. A lot of search traffic is coming from mobile devices today, and a slower-loading webpage on mobile devices could mean a loss of visitors. Due to the high volume of traffic that comes from mobile devices, some recommend building a mobile-first website.
Avoid Keyword Stuffing
Keywords are essential for your content to rank. However, you must avoid stuffing your content with keywords. Doing this will lower your search rankings on Google.
To avoid keyword stuffing, you must strategically use your keywords without using them excessively in your content. Instead, you should consider including keyword variants and long tail keywords in your articles.
Create Your Google My Business Account
If you're a brick-and-mortar business without a Google My Business account, you're missing out. If you've created one already, be sure to optimize it. You can get more walk-in customers with an optimized Google My Business account. This is because Google will show your business on maps and local business directories.
Final Thoughts
SEO entails optimizing a website, enabling it to rank higher in searches. These SEO basics tips for small business owners can help you unlock additional growth in your business. This is because, when correctly done, search engine optimization increases your website's visibility in search engine results.
With more publicity, your business will have more prospects and leads. Sometimes, your optimization efforts will even get you paying customers from the get-go.
Explore All
SEO Pyramids Articles