Numerous words in English are pronounced one way and spelled in a different way. Also, some terms have such similar spellings that we end up using them incorrectly. You've probably come across and used the term guarantee, but have you also seen it spelled guaranty? Is this a misspelling, an alternate spelling, or a completely new term? Discover the correct guarantee spelling, the difference between the two terms, and how to use them in your writing.
Guarantee Vs. Guaranty: What Is the Difference?
"Guarantee" and "Guaranty" are two different terms, but their dictionary definitions overlap to some extent.
What Does Guarantee Mean?
Guarantee functions as a noun and a verb with the same meaning. The noun refers to the agreement, and the verb relates only to the action.
When functioning as a noun, "guarantee" means a written assurance that something will be done or meet specific requirements. Guarantees are written to protect a company, institution, or individual from losing money or property.
You have my guarantee that the loan will be paid within six months.
The contract provides a guarantee of employment for a fixed period.
When functioning as a verb, guarantee gives surety or promises that something will be provided or accomplished as stated.
What Does Guaranty Mean?
"Guarantee" is a noun and is similar to "guaranty." However, It is a more restrictive and specific term. It refers to the promise or assurance of paying the money if the other person or party fails to pay the amount. It is a formal assurance that another's debt, obligations, or payment will be fulfilled at all costs.
It's commonly utilized in banking and finance, but it's only used in legal situations. Guaranty serves as a security for a service or goods provided to someone.
The bank would not give a loan without a signed guaranty.
Our house was used as a guaranty for the loan approval.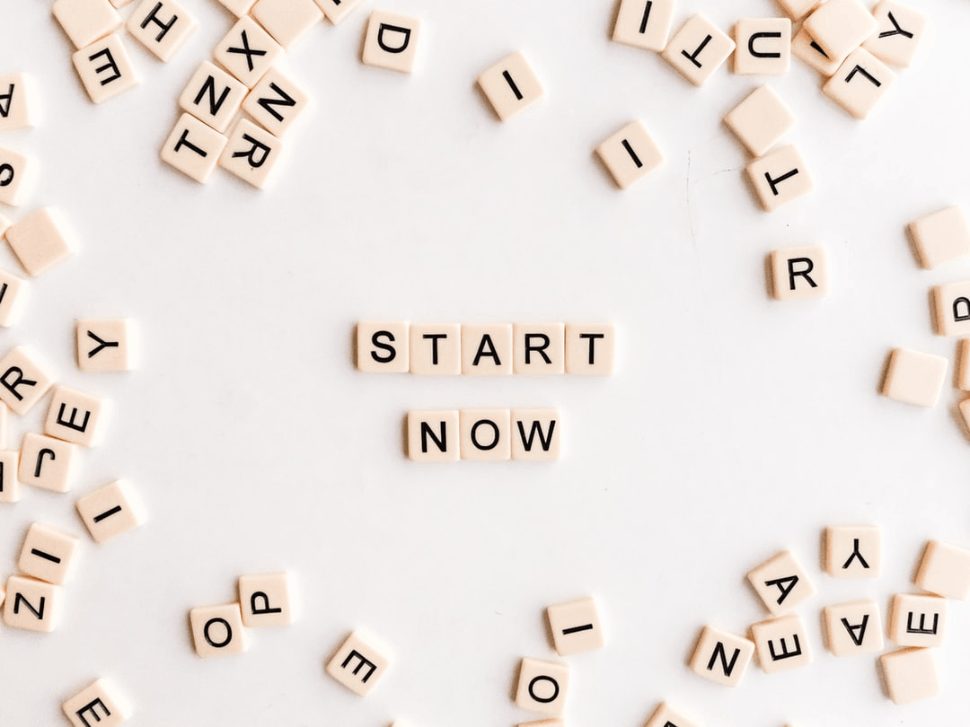 How to Remember Guarantee Spelling
Guarantee refers to a written document of security in most contexts. It could be from any organization like lenders, manufacturers, service providers, and such.
However, a guaranty is only a specific type of written agreement where one party promises to pay money if another party fails to pay.
There is a quick trick to help you remember the difference between the two words. Link the last two e's of the guarantee spelling with "everyone everywhere" since guarantee can be used in most contexts.
On the other hand, consider the "y" at the end of "guaranty," which could mean an agreement between you and the other party.
Why Is Guarantee Spelled With a "U"
"Guarantee" comes from the Old French word "garantir" which means "to protect." The English adopted this word based on the rules of their language.
The letter "g" in English can have a soft or hard sound. Words like "legend" and "gerund" have a soft "g" sound. However, words like "govern" and "good" has a hard "g" sound. When English adopted some of the French words, they preferred to often insert a "u" in the spellings. This is to emphasize the "g" in the word as a hard sound as in "guilt" or "guest."
To Wrap Up
Guarantee and Guaranty have the same phonetics with only exceptions at the end of the spellings. However, they are not alternate spelling.
These two are different terms with similar meanings, leading to much confusion. This article explains the difference between the two words with details on why the word "guarantee" has a "u" in it.
If you ever need a reminder on the correct guarantee spelling, come back to this article for a quick memory jog.
Frequently asked questions
What guaranty means?
A guarantee can be defined as an undertaking or promise from a guarantor to a guarantee. It can be thought of as collateral to a primary or principal obligation of a guarantor to perform.
What does guarantee mean in law?
1) v. To commit to payment or performance of another's debt or contractual obligations if the other person fails to pay or perform. The party receiving the guarantee typically attempts to collect from the debtor or obtain performance from him or her before trying to collect the money from the party making the guarantee (guarantor).
Why is it spelled guarantee?
A Greek word for "garantee" comes from the Old French word "garrante", meaning "to protect.". English often used the word 'u' to mark the "g" as a hard sound, as in "guest" and "guilt" when English adopted French words. There is also a long "e" at the end of "guaranty" that is spelt as "guarantee".
What is a guaranty law?
Basically, a guaranty is an arrangement between a creditor and a debtor. The guarantor agrees to pay for the debtor's debts only if the debtlor defaults and only a few days after the creditor attempted to collect from the debteur. Imagine someone wants to open a business by making a loan from the bank.
What is a guarantee for a loan?
The guarantee is a loan that a third party guarantees-or assumes-the debt obligation for-the borrower if the borrower defaults. In some instances, a guaranteed loan is backed by a government agency, which will purchase the debt from the lending financial institution and take responsibility for the loan.
How do you spell guarantee or guaranty?
ANSWER: The word Guarantee is both a verb and a noun. Today, the term guarantee is more commonly used in banking and other financial contexts; it is seldom used in nonlegal writing. Guarantee, vb. 1.
What does no guarantee mean?
No guarantee disclaimers say a company cannot guarantee the results of using their product or acting on the information they provide.
How do you use guaranty in a sentence?
The enforceability of this guarantee is limited to the power of the national government. The second weakness of my argument is the durability of the guarantee clause argument.
What is a personal guaranty agreement?
Typically, a lender puts a personal guarantee clause in a business loan agreement that requires owners to be personally responsible for their company's debt in case of default. Private mortgage lenders often ask for personal guarantees in order to protect their business' credit history, age or financial stability.
What is a guarantee letter?
A letter of guarantee is a document issued by your bank guaranteeing your supplier gets paid for the goods or services it provides your company, if your company itself is unable to pay. Your bank will pay your supplier up to a set amount in that case.
What is the past tense of guarantee?
| present tense | |
| --- | --- |
| he/she/it | guarantees |
| present participle | guaranteeing |
| past tense | guaranteed |
| past participle | guaranteed |
What is a guaranty document?
Guaranty Documents are contracts between the Guarantors and the Lenders to demonstrate the Gusty for the repayment of any Loan that can be requested by the Lending company to be provided by the Gugua.
How do you use guaranty?
A separate cosigner is required to issue a binding guarantee to the bank.
A guarantor is a person who signs a warrant.
Your car was backed by a guaranty. I should have known you would lose your job.
How do you write guaranty?
The word guarantee is both a verb and a noun. Guaranty is a spelling variant of the noun, used in certain legal contexts. Vicky will be back here within one week, I guarantee.
What is the plural of guarantee?
plural guarantees. 1 guarantee. /ger*n*ti*/ noun. plural guarantees.