One of the skills you should have as a worker is the ability to use work applications like Microsoft Excel. You may also use it for writing records. As you do so, you might have encountered the moment when you asked yourself, how to spell check in Excel?
What is Excel?
Excel is one of the office applications made by Microsoft to make the lives of workplace enthusiasts easier. It assists people record, compute, an audit data or numbers like a giant computer calculator. You have to practice following formula after formula to execute the task you need to create or choose to change.
One of the parts of Excel is the ribbon. This window can actually help you get familiar with the formulas you have to use when using the application. You can see the features by simply hovering and clicking over it.
You call the file you're working on as "workbook", filled with sheets and cells where you can input your data. The worksheet actually has one of the most awesome features this application can offer. It can assist you review the text errors you have input by looking for misspelled words.
By doing so, you may replace the highlighted word recognized by the spelling error checker as a mistake. Excel, like Word, also has a built-in dictionary that can assist you to write effectively. Such feature may also help you proof your work before submitting it to your boss.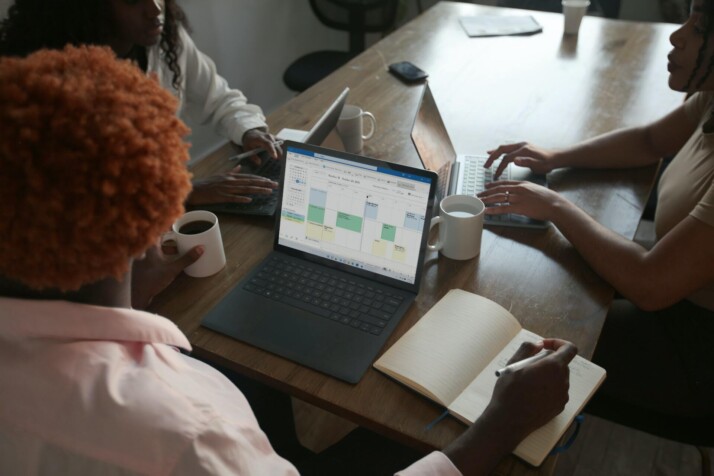 How to Spell Check in Excel?
Just as above-mentioned, you can correct or autocorrect a spelling error using this work application in simple, few procedures.
The cell you're working on can be prone to spelling mistakes. When you click on the word, you might find it highlighted or underlined with a red mark. You can still change the element should it be necessary.
Excel has a lot of options to select if you need a certain correction done to a cell. Cells can be selected to see if there are errors in using the syntax or writing words. Sometimes, such mistakes can occur for the entire workbook.
Although you can depend on autocorrect, you still need to run your cells through a spell check. Word per word, make sure that the words your write abide by its correct spelling from the dictionary. By clicking the cell or the options you may see at the options' menu. You can run a spell check for your Excel file.
Running spell check in Excel is one of its most amazing options. Spell check can be done through easy ways which can then review your worksheet's potential spelling errors. Any misspelled words inside the file can be easily detected by the option we will tackle below.
Steps on How to Spell Check in Excel
Open File
If you want to make a spell check for an already finished Excel file, learn to open and locate a worksheet first. After locating your file, you can open it by double-clicking or pressing right click, then press open in Excel.
You may then proceed checking for proofing suggestion that may appear within your cells. Try to see if you can change words that you have wrongfully spelled. You can click on each cell to see if you have mistakenly spelled words.
If you see there's an enormous amount of spelling check to do, you can do the proceeding steps below.
Use the Review Tab
There are various ways to make use of the review tab for spell check purposes.
First, you can proceed to the review tab then click spelling. It will then automatically check spelling. If there's a particular term you need to keep, but the dialog box is telling you to replace it, you can just ignore. Also, you can click "add to dictionary" and the word will be automatically added to your Excel dictionary.
If you only need the term for that certain instance, you can just press the "ignore once" button.
Proofing your cells may also provide you suggestions, so keep in mind to follow those. Checking through autocorrect may also ease your stress. If you need to add more text, you can just select the cell and input the missing terms. You can do a spelling check in Excel as it's a part of the Excel Macro.
It stands for a set of commands you can use to get your job done.
F7 Button
To save you from the hassle and waste of time, you can just click the F7 button. When you do this, an immediate spelling check will be made for you by Excel. You will see your content the way an expert will probably proofread it for perfection when doing so.
Make sure to set your Excel's language into either US or UK English. However, the default of most Excel installation is US English. Through selecting this option, Excel with check spelling errors for you using the said language.
F7 can make your life easier when trying to initiate a spelling change to your worksheet. Selecting this option can assist you to change spelling errors immediately. You may also use the dialog box to look for useful options to pick if you want more spell check for your Excel file.
Add Comment
You can also leave a comment to your Excel sheets. Excel Visual Basic for Applications (VBA) can teach you how to start a spelling review of your Excel sheets. However, you can also use this as an advantage if you're the one personally doing a spelling review to your Excel.
You can just type your spelling suggestions in the add comment box. This type of Excel proofreading is also known as "manual" proofreading. You can tell the person you're doing a favor proofreading on which spelling errors to ignore or address.
Excel has a lot of fun ways to make these spell checks happen. If you're reviewing an Excel all by yourself, it's essential to determine which suggestions to ignore. Sometimes, you may need to keep words that does not appear in the dictionary.
Some of these cautions you should ignore is company abbreviations. Excel can sometimes get too annoying pointing out these words. You can add them to Excel's dictionary to save yourself from the stress.
To Wrap Up
Excel truly has a lot of wonderful tools you can use when doing a job for your company. Also, Excel can help you do a lot of things, especially in terms of proofreading. Just by pressing F7, you can have a quick proofread of your Excel worksheet.
Now, you finally know how to spell check in Excel.
Explore All
Spell Check Articles