The English language is an interesting because although it is grammatically a Germanic language, its vocabulary is not Germanic. In fact, less than 30% of the words found in English are of Germanic origin. The rest are borrowed from Latin, French, Greek, and others.
Dictionary Definition of Colleague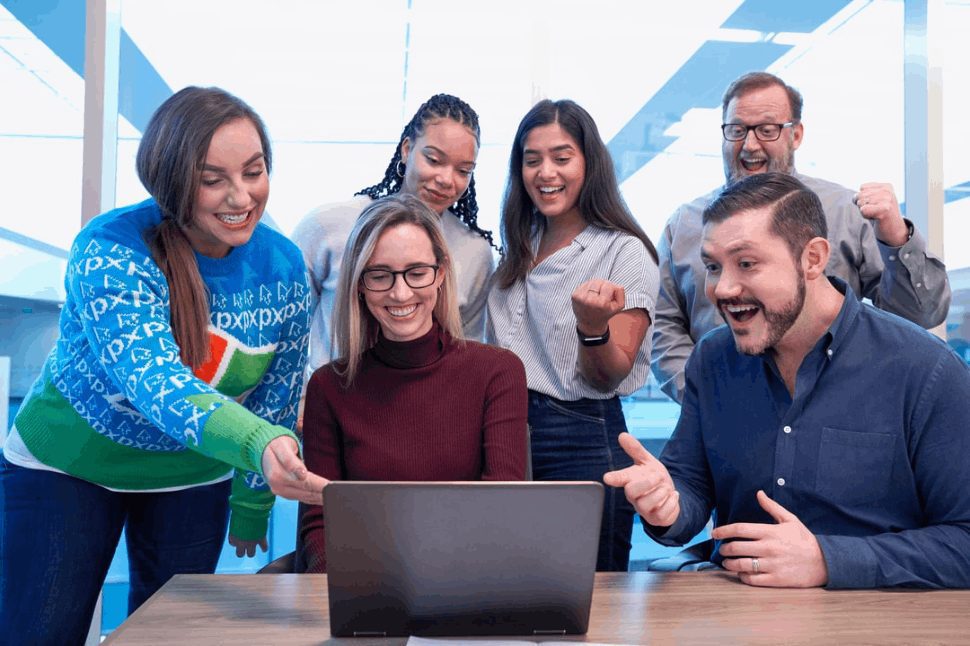 Colleague is a noun borrowed from the Latin word collega. The first recorded use in English dates back to the 1500s.
The dictionary meaning of the word is as follows:
An associate or coworker typically worked in a profession or ecclesiastical or civil roles.
Colleague is synonymous with a fellow worker.
Here are some example sentences to help you understand its dictionary meaning even more:
My colleagues spend their free time in the bowling hall, to be honest, I don't see the appeal.
When the upper management wronged him, none of his colleagues came to his help.
If you are planning on leaving your job, don't forget to get some letters of recommendation from your manager and colleagues.
It's important to have a good relationship with your colleagues. After all, you are going to see them as much as you see your family!
How to Spell Colleague?
Colleague is misspelled frequently; the most common ways it is misspelled are:
And so on.
The phonetic transcription of the word is kAH-leeg.
To Wrap Up
Spelling the word colleague can be a tricky, especially if you don't know the meaning behind it. Colleague is defined as "a person who works with and shares knowledge with others in the same industry or trade".
Frequently asked questions
What are the spellings of colleague?
Merriam-Webster.com Dictionary of College, Merriam Webster, https://www.merriam-webster.net/dictionary/colleague.
Can you call your boss a colleague?
A colleague is someone you work with, but not necessarily on the same team or within the same organization. Product managers can be colleagues, but a colleague could also mean someone who works in the same industry as you or someone you have worked with.
Is coworker hyphenated?
We are dealing with words with multiple correct spellings – unless you follow a certain style manual. This is the case with coworkers and coworker. You can hyphenate this compound word if you want, or you can write it as a single, unhyphenated word.
What is the plural form of colleague?
Noun: colleague //K*li*g/. plural colleagues.
What is the meaning of colleague in Oxford dictionary?
noun. (kli)/ (k*li*/) a person that you work with, especially in the field of profession or business.
Can you call a classmate a colleague?
| friend | companion |
| --- | --- |
| cohort | colleague |
| compatriot | contact |
| gabba | roommate |
| offsider | compeer |
What are work friends called?
When you work at your company, a colleague is someone you consider colleague.
Is a colleague a friend?
In the professional field or in the workplace, co-workers are people associated with their jobs. On the other hand, friends are the casual friends with whom plans are made, events are celebrated, and they share a bond of connection and affection.
What is the full meaning of colleague?
You work with a person who has a good working relationship with colleagues. This colleague's definition is from Cambridge Business English Dictionary (Harvard University Press).
Is colleague a proper noun?
| singular | colleague |
| --- | --- |
| plural | colleagues |
What do you call someone who does all the work?
workaholic. noun. People who spend most of their time working and are less interested in other things.
Which is correct colleague or colleagues?
NounEdit. The plural form of colleague; more than one (kind of) colleagues. He spoke to his colleagues.
Is Colleagueship a word?
An associate member of a profession, staff, or academic faculty. Synonyms at partner. Colleagueship, from Latin collga : com-, com+ + lgre, to depute; see leg- in Indo-European roots.] colleagueships n.
What is the spelling of Collics?
Colic is an illness that causes severe abdominal pains or bowel pains.