When typing in Google Docs, you might make typos and other spelling and grammar errors. The good thing is that the Google Docs application allows you to see all your mistakes and provides spelling suggestions to improve your text.
This article is a step-by-step guide on how to spell check on Google Docs.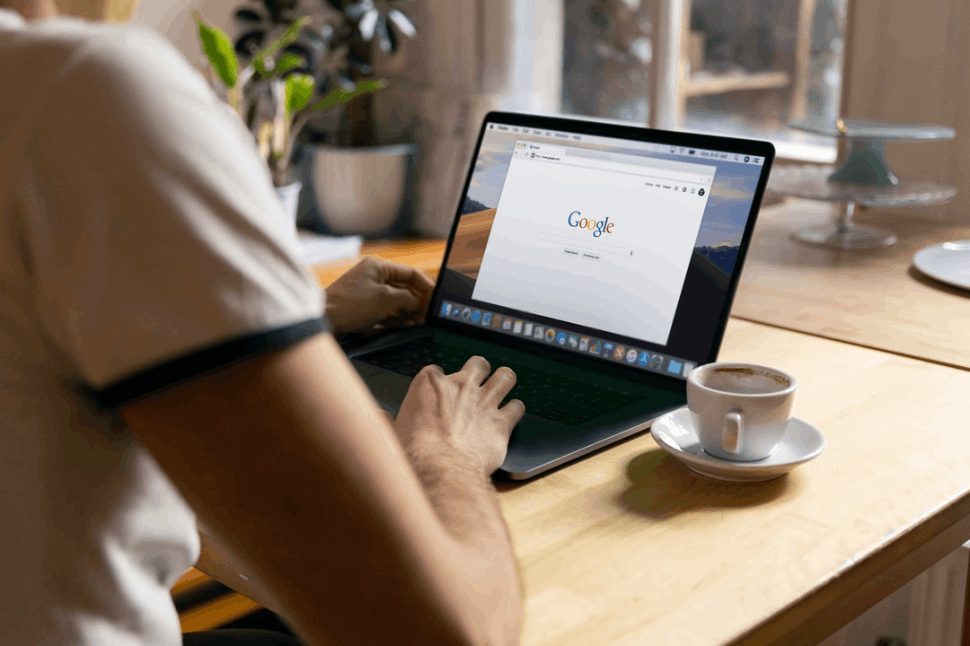 How to Spell Check on Google Docs
The Google Docs application provides a unique spell check feature that helps identify spelling and grammar errors, just like other popular Word Processing software. This feature is free of charge, easy to use, effective, and enabled from the menu bar.
You can check through your text for errors and effect corrections by spell-checking one word at a time or the entire document at once. How do you go about checking your text for mistakes? The following tips will guide you.
Spell Checking One Word at a Time
1. When you make a spelling error or typo in Google Docs, a red line will automatically appear under the word. Right-click on the underlined word, and a menu with a suggestion tag "Did you mean" will open. Click on the correct spelling of the word.
2. When a grammar error is detected in a word in Google Docs, it is underlined with a blue line. Right-click on the underlined word, and a menu with the suggestion tag "Consider changing to" willopen with a suggested word list. Click on the word suggestion that best expresses your idea.
3. Sometimes, Google Docs may not recognize a word you use and will identify such a word as a misspelling. You can add such words to your custom dictionary by right-clicking on the word and selecting "Add "word" to dictionary."
Spell-Checking an Entire Document
1. Click on "Tools" in the menu bar.
2. A drop-down list will pop up; click on 'Spelling and Grammar.' Another drop-down menu will appear. Choose the first option, "Spelling and Grammar Check."
3. The spell check feature will highlight the first misspelled word in the document in red. At the same time, a 'spelling and grammar' pop-up box will appear at the right top-side of the document. This box contains suggestions for the misspelled word with two options "Ignore" and "Accept."
4. Choose the 'accept option' if the suggestion is correct and 'ignore' if it isn't. The spell check feature will automatically highlight the next misspelled word in the document; until all terms have been checked.
5. After the entire document has been checked, you'll get a message saying, 'Document looks good.'
To Wrap Up
It's always good to check for spelling and grammar errors during and after writing your text. Google Docs provides an integrated spell checker that can identify mistakes in your text and help you edit them quickly. If you want to learn how to use this built-in feature, this document is your guide.
Frequently asked questions
Why is my Google spell check not working?
If your computer's browser or operating system is outdated, the spell check in Google docs may not work. In addition, corrupt caches or wrong settings may also cause the error discussed.
How do I spell check without right clicking?
Start typing the first misspelled word by pressing Alt + F7 on your keyboard. Enter the word at the top of the list if the first highlighted word is correct. You can also go with the correct one, ignore it, or add to the dictionary. You'll be directed to the next misspelled word by pressing Alt + F7 again.
How do you check grammar mistakes in a document?
Under the Review tab, click Spelling & Grammar. Word will open a Spelling & Grammar dialog box if Word finds a potential error, spelling errors will appear in red text, and grammatical errors will be shown in green text. If you want to fix an error, type the correction into the box and click Change.
How do you automatically change words in Google Docs?
Right click on the misspelled word and select Always correct to "x" – Google will suggest a suitable word. The Preferences tab opens the Tools menu. Add new automatic substitutions or edit existing corrections.
How do you spell correctly?
What is the shortcut for spell check on Google Docs?
You can use F7 as an answer to Dr. Ankita Bali below. Grammar and spelling checks are done. Select the word you would like to replace by the suggested word.
Does Google Docs have automatic spell check?
As in Microsoft Word, Spell Check in Google Docs checks your entire document for errors automatically. Each spelling or grammar mistake will be highlighted in your text, and the spell check will suggest how to correct them.
Why is Google Docs not correcting my spelling?
It may have been disabled in a recent update from Google. It doesn't matter, let's make sure. When you click Tools in the menu and under Spelling and grammar, enable Show spelling suggestions and Show grammar suggestions. The shortcut Ctrl+Alt+X will automatically check spelling and grammar.
How does Google spell check work?
Google Docs spell check functions the same way as other popular word processing programs. When Google Docs detects spelling errors or incorrect use of words, a red or blue squiggly line appears under the word.
How do I check my grammar mistakes?
The Grammarly program allows you to do just about any kind of writing you may want. Checking grammar is essential when checking for text.
How do u check word count on Google Docs?
You can open your Google Doc on a computer by tapping the vertical three dots menu (in the upper right corner) and tapping Word Count.
How do you use spell check in Google Docs?
You can open the Google Docs app.
Open a document
Tap Edit
Then, click More at the top right. Spell check.
Tap Change to use a suggested spelling. Then tap Ignore to ignore a suggestion.
To hide 'Spell check', tap Close.
How do I turn on automatic spell check in Google Sheets?
Highlight the cell range or column you want to check.
You can select Spelling via the tools tab.
Any spelling errors will be detected by Google.
On the left, you can change, ignore, or add to the dictionary.
How do I turn on red line spell check in Google Docs?
Opening a document with Google Docs first. To ensure that the tool is enabled, start typing some misspelled words or go to Tools > Spelling, and check that the box "Underline Errors" is checked. Afterward, when an error is created, a red squiggly line appears.
How do I turn on autocorrect on Google Docs?
To enable Autocorrect in Google Docs, go to Tools > Preferences on the main toolbar. The autocorrect option can be accessed in Google Docs via Substitutions (see image below for reference). Google Docs' Preferences menu allows you to autocorrect.