Mistakes can happen to the best of us. Businesses are no exception. The question is how you plan to handle and rectify them. One effective way is to write an apology letter for business mistake.
This can demonstrate your sincerity and professionalism. It can also show clients or customers how much you value accountability in your business.
In this article, we'll be looking at some great apology letter samples that you can refer to. We'll also walk you through writing tips on making your letter more effective and convincing.
Why Apologizing Matters
A simple letter of apology may not seem like much, but its ability to show a sincere apology can make all the difference.
You can acknowledge wrongdoing and offer an explanation that helps to undo the damage done to someone. Apologies will enable your business to show another level of professionalism and empathy.
How to Write a Good Business Apology Letter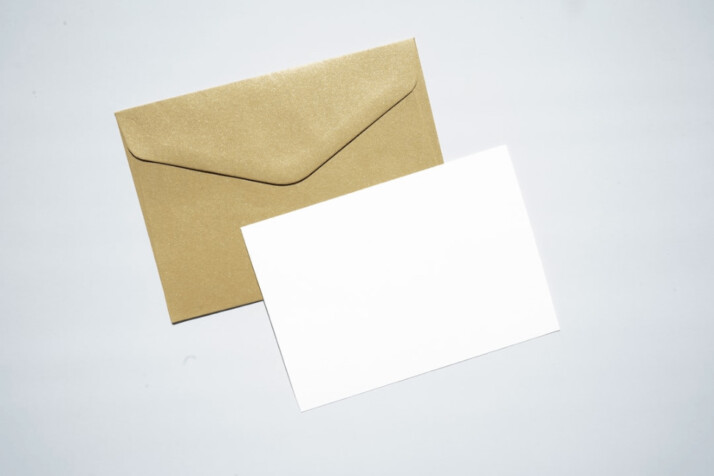 Admit the Mistake
Let your ego out of the equation and accept your fault. You should acknowledge that you screwed up the order or failed to respond to a complaint. It is crucial to take full ownership of the mistake.
Avoid saying things like "I'm sorry but" or "Sorry if you felt". These phrases tend to sound dismissive and can lead to another negative backlash.
Explain What Happened, Don't Give Excuses.
This is the chance to prove you understand what went wrong and your regret isn't superficial. Look at it from the perspective of your Customer and consider which decisions and actions caused the error.
An effective explanation shows the mistake was not intentional or personal and is unlikely to repeat. Remember, it's supposed to rebuild trust. Keep it transparent and brief.
Express Regret
You have to recognize that your mistakes affect your customers. Customers want to feel like you understand the reason they're upset and how your mistake prevented them from accomplishing their goals.
If you apologize to a customer, be humble and show empathy. It encourages people to move on, and it strengthens your customer relationship.
Offer a Resolution
Once you realize what went wrong, it's time to take measures to fix and prevent it from occurring. This illustrates that despite the negative experience, you can demonstrate your capability and act professionally.
The resolution you might offer can be monetary compensation, such as a discount or reimbursement. Or it can be a symbolic gift of thanks for improving your business processes.
Ask the Customer for Feedback.
Feedback options are a good idea when you write a professional apology letter to customers. For everyone involved, this can be a win-win situation.
On the one hand, it indicates that you care about how the Customer feels and make them feel their voices are valued. And it directs their dissatisfaction to internal feedback channels instead of social media.
Apology Letter for Business Mistake Samples
Apologies for an Order Issue
Dear Valued Customer,
We sincerely apologize for any inconvenience caused by the recent issue with your order. We understand the frustration of not receiving your purchase as expected, and our team is working hard to rectify the situation. Please know that we greatly value your business and appreciate your patience as we resolve this matter.
If you have any additional questions or concerns, please do not hesitate to contact us at [PHONE NUMBER]. Thank you for being so understanding.
Sincerely,
[YOUR NAME]
For a Delay in Shipment
Dear [Name of Customer],
We are very sorry for the unexpected delay in the delivery of your order. We know how frustrating it is to wait for something you've ordered, and we appreciate your patience. The delay was due to a problem with our supplier. We are working hard to get the order to you as soon as possible.
Again, we apologize for this inconvenience, and we are grateful for your understanding.
Sincerely,
[Signature]
For a Customer Complaint
Dear Customer,
We are very sorry for the poor experience you had with our product. We understand how frustrating it is when something you've purchased doesn't work properly, and we appreciate you bringing this to our attention. We'll be sure to pass along your feedback to our team so that we can improve our products in the future. Again, thank you for letting us know, and please do not hesitate to reach out if there's anything else we can do.
For a Communication Error
Dear Valued Customer,
We sincerely apologize for any inconvenience or confusion caused by our recent communication error. And we assure you that we are currently taking every measure possible to ensure that this mistake does not happen again. We hope you will continue to do business with us. Please do not hesitate to contact us if you have any further questions or concerns.
Sincerely,
[Your Company Name]
For a Missed Appointment
Dear [Name of Recipient],
I apologize for any inconvenience that was caused by the cancellation of my appointments today. I have been feeling very ill and did not want to risk passing anything on to you or your other patients.
Can we reschedule my appointment for later in the week? Once I am feeling better, I will be more than happy to come in.
Again, I apologize for the inconvenience and hope to hear from you soon.
Sincerely,
[Signature]
For Improper Employee Actions
Dear Valued Customer,
We want to apologize for the improper actions of one of our employees. We do not condone this type of behavior and are taking steps to ensure that it does not happen again.
Please know that we value your business and hope you will continue patronizing our establishment.
Sincerely,
Management
Final Words
A simple apology letter for business mistake can do wonders to improve your business relationships. They help build customer trust and empathy, get you back on track and keep them coming back.
Let them know you're sincerely sorry, and then offer them a resolution. Remember to ask for feedback, and use it to ensure you don't make the same mistake in the future!
Explore All
Business Letters Articles