Looking at examples of good business letters can help you understand what goes into crafting a great business letter. You might have used many different business letters in your professional career. It could range from cover letters to recommendation letters and more.
Business letters are formal documents usually sent from a company to its employees, clients, and stakeholders. The goal is to craft a clean, concise, and readable letter that can help you better communicate with clarity. This article is an essential guide to help you write a good business letter.
What Is a Business Recommendation Letter?
A business recommendation letter is also known as a reference letter. This letter is used to recommend the products or services that one company has offered to another company or individual.
Owners and operators of businesses still rely mainly on referrals. Businesses frequently use recommendation letters to persuade people of the value of the goods and services that are provided by other companies.
Business letters are a formal and professional way to get in touch with another organization or break important news. Since these letters are written from one organization to another, business letters are well-crafted and organized.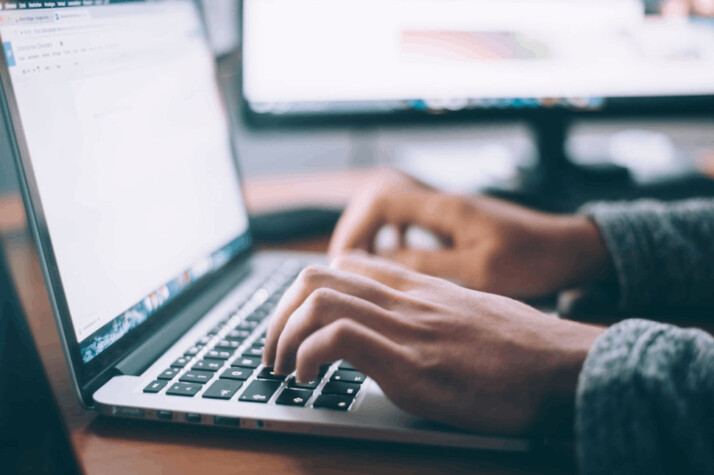 What Sections to Include in a Business Letter?
A properly formatted business letter should contain certain sections to help you come across as a professional individual. Here are the typical sections of a good business letter:
Write Your Contact Information
The first task is to list your contact information on the top left-hand side of your business letter. Include the following information:
Your first and last name
Write your Address
Mention the City, State, and Zip Code
Include your phone number
Include the Date
Leave a space after your contact information and add the date on which you're writing the letter. You can keep the date format as follows:
Month/Day/Year
Provide Recipient's Contact Information
Again leave a space after the date and write the recipient's contact information in the letter. It should include the following information:
Recipient's First and Last Name
The Address
The City, State, and Zip Code
Phone Number
Include a Formal Opening Salutation
After the recipient's contact information, leave a space before your business letter's opening salutation. Common salutations used to begin business letters are:
Dear sir or madam
Dear [First name] – Better to use if you know the recipient
To Whom It May Concern
Dear [First name Last name]
Dear [Ms., Mrs., Mr. Last name]
Write the Body Paragraphs
In a business letter, the aim of your message is stated in the body of the letter. Usually, it is only three to four paragraphs long.
Start your first paragraph by stating the purpose of the letter.
Communicate your point or argument in the second paragraph.
Use the third closing paragraph to thank the recipient for their time.
Closing Salutation
After writing the body of the letter, add a space and choose a proper salutation to close the letter. Below are some commonly used closings for business letters:
Sincerely,
Respectfully,
Cordially,
Yours sincerely,
Thank you,
Respectfully yours,
Give Your Signature
Finally, add two lines and give your signature. And in the following line, you must print your First and Last name.
Examples of Good Business Letters
Good business letters are crucial to conveying your message professionally. We have used the Hey INK tool to generate the following two examples of good business letters.
Example 1
Dear hiring manager,
I am writing to recommend Mr./Ms. [insert name] for the job of [insert job title]. I have had the pleasure of working with [insert name] for [insert length of time] and can attest to their outstanding skills in [insert relevant skill set].
Not only is [Name] highly skilled, but they are also a positive force in any workplace. They always go the extra mile to help out team members and create a positive work environment. I know they would be an excellent addition to your team and valuable asset to any organization.
If you have any questions or need further information, please do not hesitate to contact me at [insert your contact information].
I appreciate your consideration.
Sincerely,
[Your name]
Example 2
Dear hiring manager,
I am writing this letter to recommend John Doe for the open position at your company. I have worked with John for the past two years and can attest to his excellent work ethic and positive attitude.
He is always willing to go above and beyond to get the job done right and has a knack for problem-solving. I believe he would be a valuable addition to your team.
If you have any questions, don't hesistate to contact me.
Thank you,
Jane Smith
Conclusion
Good business letters can improve your standing at work and lead to new professional opportunities. Strong business writing showcases your respect for professional relationships.
If you need a prompt on writing a business letter, you may find this article helpful in understanding the different parts of a letter. It explains what sections to include in a business letter with examples to give you a better idea of good business letters.
Explore All
Business Letters Articles