It is now common practice to text and email customers at various points throughout their journey. However, an appreciation message for business patronage must be planned, written, and delivered.
You could enhance your company's reputation and reinforce brand loyalty with the right message. Many business owners are already discovering the benefits of sending reminders and thank you notes following a successful customer transaction.
Why Are Appreciation Messages Important?
Sending a customer a handwritten note of gratitude is a simple but effective method to show appreciation for a purchase or service delivery.
Sending a heartfelt "thank you" reassure customers that your firm values their patronage even after the sale or service has been made.
Customers will return and recommend your business if they have a good experience before, during, and after a transaction.
Even if you already say "thank you for your business," appreciation messages improve the customer experience and deepen relationships.
Appreciation Message for Business Patronage
These are some examples of special thank you texts that you may use in your business's text messaging platform.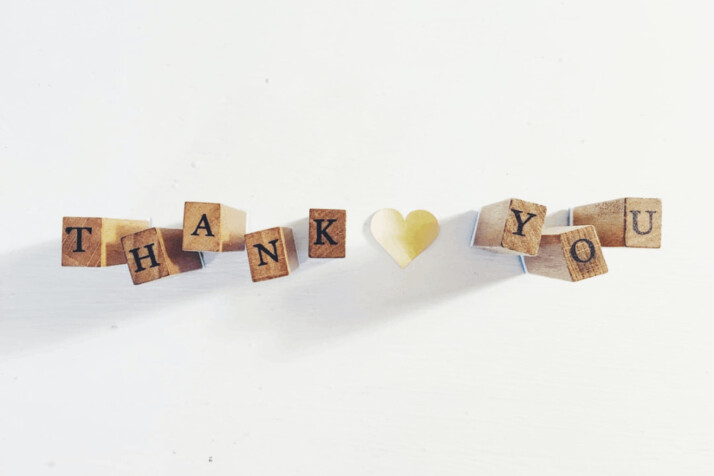 You guys are the best, and we really appreciate your business. We value your assistance.
Our company appreciates you as a client and looks forward to working with you again in the near future. Please accept our infinite gratitude for your unending support.
As one of our valued customers, you are much appreciated.
We appreciate your business and hope we were able to meet your expectations. Thank you for visiting [store name] and for your business.
That you've stuck by me this long is something for which I am eternally grateful. Your patronage is much appreciated, and we look forward to continuing our successful relationship.
Thank you so much for choosing [company name]! We value your business and look forward to the possibility of future collaborations.
Sincerely appreciate your [date] purchase from me. In the future, we hope to continue our productive partnership with you.
Thank you for being a loyal customer to us. We appreciate your recent patronage of [goods/services]. Please let us know if there is anything else we can do for you. Thank you for having faith in us.
To have you as a client and to have your continuous loyalty is of the utmost importance to us. (Company Name) is grateful to count you among its loyal customers. We wouldn't exist without you. Your business, confidence, and support are much valued.
As always, we value your patronage and look forward to continuing our relationship with you in the years to come. We appreciate your interest in [firm] and your business. Your patronage of [company name] is much appreciated. Please know how much we value your support.
Thank you for the opportunity to be of assistance to you. We solicit your continuous support.
Conclusion
An appreciation message for business patronage is a great way to thank your loyal customers. It can also be a valuable tool to improve your business in the long term.
People are more likely to work with you and your business in the future if you show them you appreciate them for their patronage.
Explore All
Business Letters Articles