Business cards have long been a reliable tool for marketing and promoting. And if you want to take your business cards to the next level, you've got to think more creatively with each one. You need a greeting or tagline to show your customers, colleagues, and friends that you're not a typical business. And we've got your back with some excellent business card message examples.
You want your business card message to be memorable and professional. And these message examples can give you the inspiration you need.
Do You Still Really Need a Business Card?
There are many reasons to use business cards in this digital age. A business card is an essential marketing tool for any small business owner. It is a physical representation of your brand, allowing you to network and connect with potential customers and clients. A well-designed business card can help you stand out from the competition and make a good first impression. They offer a lasting souvenir to remember you and your business by.
What to Include in a Business Card
Business cards are much more than just a piece of paper with your contact information. It is a tangible representation of your brand and your professional identity. As such, you want it to contain information about your work while showing off your personality.
Here are just some things to include in your business card:
Company logo. The logo of your company should be clearly visible on your business card. It's the first thing that people notice, so ensure it's well-designed and prominently displayed.
Job title. Your job title must be clear and concise. Abbreviations or acronyms that people might not understand should be avoided. Also, include your title on both the front and back of your business card.
Brand name. Include your brand or company name on your business card in addition to your logo. This will help people remember your brand and associate it with your business.
Memorable tagline or slogan. You should include a brief tagline or slogan that sums up your business. This can effectively leave a lasting impression on clients.
Contact details. This includes your name, company, website, email address, and phone number. Keep it clear and easy to find.
Social media handles. Give your clients more options to get to know your brand by including social media handles (Twitter, Facebook, Instagram) in your business card. Social media is an excellent way to build relationships and grow your business.
Images or graphics. Don't underestimate the power of a simple image or graphic. This can help make your business card stand out from the many others your client might receive.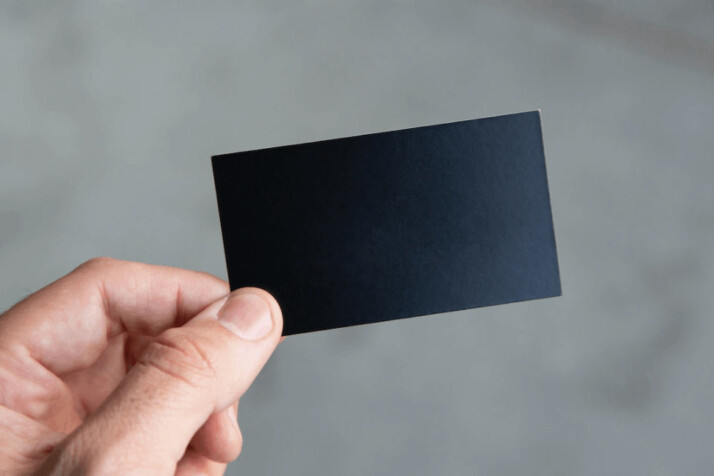 Business Card Message Examples
Let's make things happen.
I don't believe in luck. I only believe in guts and glory!
We create opportunities.
Help us help you.
I appreciate your interest in my work! I hope we continue to grow and learn together.
Let's keep our eyes on the prize.
I'm happy to help out however I can!
You miss 100% of the shots you don't take. -Wayne Gretzky
Make today amazing
It's not about getting things done; it's about getting the right things done.
You're only as good as your last project.
If you want something done, ask a busy person to do it.
It's not about what you know. It's about who you know.
If you want to be excellent, you need to love what you do.
There's always room for improvement
There's no substitute for hard work. -Thomas Edison
Professionalism with a Personal Touch
I help businesses like yours get ahead by taking care of their marketing and advertising needs.
I'm in the business of making people smile.
Conclusion
Business cards are essential for many reasons. They help create a professional image. And they are easy to exchange and provide a way to keep in touch with potential clients or customers. Business cards can also be used as a marketing tool by including information about your products or services on the card.
Add a personal touch to your card with the help of these business card message examples. And you're sure to dazzle potential clients or customers with your business card!
Explore All
Business Letters Articles