Many transactions between businesses and their clients begin with a business letter. In this post, we will examine the UK business letter format to gain a fundamental understanding of dissertation formatting.
The importance of business letters lies in their role as a formal method of communication between two or more people. They provide a legal purpose by imparting helpful knowledge on business matters like buying acquisitions.
Why Are Business Letters Important?
Business letters are a great way to build and keep relationships. Business letters are a great way to stay in touch with clients and keep existing ones flourishing. Letters that accurately convey one's impression of a business or person are invaluable.
Constant marketing of one's wares is the responsibility of every business, and one excellent method is to send letters to one's clientele. On a tiny scale, these letters are replacing commercials.
Top professionals' most significant mail includes reference letters, resignation letters, resume cover letters, legal correspondence, and business messages. You need to learn the art of letter writing to communicate effectively in this format.
Business Letter Template UK Format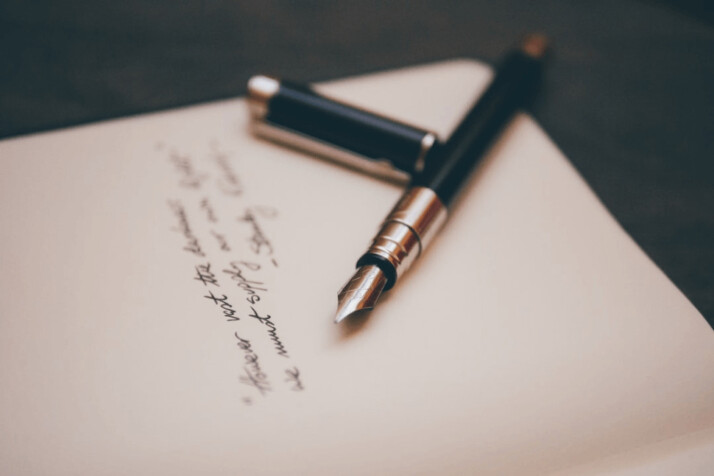 The following is an example of the format for a business letter in the United Kingdom, including the heading, body, closing, and signature. Start by filling out your information on the right-hand side:
Full Name
Organizational Address
Today's Date
Email Address
Phone Number
Dates should be written in full, such as "March 20th, 2022."
On the left-hand side, write:
Recipient Name
Name of Organization
Company Address
Introductory Line
To address someone, always begin with Dear; if you don't know their given name, Sir or Madam will do.
Opening Paragraph
Use the opening paragraph to introduce yourself and state your purpose for writing. You should be clear about what you want the recipient to do and why you are mailing them. Think of this paragraph as an easy hook to get your attention.
Body Paragraph
The purpose of this portion of your UK business letter is to elaborate on the issues raised in the opening paragraph. Find out more about the product or service you're delivering, or raise valid questions to the client. In this column, we'll look at the inquiries posed in the introduction.
Last Paragraph
Express gratitude and assurance that the methods outlined here will be helpful to the recipient. To demonstrate your confidence in the correspondence and willingness to respond, it is appropriate to write, "please contact me at your earliest convenience."
Conclusion
The closing is a final opportunity to make an impression on the recipient of your message. You must take the time to address all the criticisms, request responses, or thank the recipient for their time.
When communicating with someone for the first time or discussing anything of significance, it is appropriate to use a more official tone.
Use "Yours sincerely" or "Kind regards" if this is your first interaction with the recipient to sound cordial.
Signature
Signing off at the end of a letter displays professionalism. The message could be signed by hand after printing or using this software to create a digital signature.
Final Note
This guide provides the structure of a UK letter format, including the various components of a business letter in the UK. This letter type is commonly used in the United Kingdom (UK) and Ireland and applies to most countries with minor variations.
Explore All
Business Letters Articles