If you're looking for new design ideas for your business letterhead, you'll find plenty of options.
Professional letterhead design can add a helping hand to your company's branding. The article includes helpful tips that can help you come up with great business letterhead ideas. There's a growing need for business owners to differentiate their brands.
Hence, you have to pay close attention to things like your business letterhead.
Effective Tips for Getting Business Letterhead Ideas
Stay Consistent
The temptation to explore and bring "fresh" ideas and designs into your letterhead design is always there. But it's best to stick with the business' branding template for the best result. Doing this ensures that the style and overall graphics stay consistent.
Remember that the aim isn't just to appear bright and colorful. You also want to make sure that people can easily identify the brand when they see your branded letters and documents. The icons, fonts, and colors should be on brand.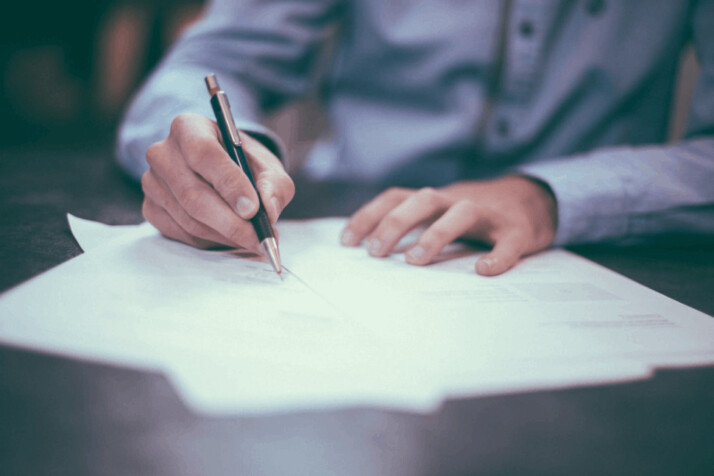 Use Directional Cues
You should create a letterhead template that uses directional cues to point readers in the right direction about the content of your letter. It should also be simple and designed to keep the focus on your brand.
Use Contrasting Colors for Your Design
Contrasting colors give your design a sense of life. They bring attention to your design, making it more eye-catching. This idea of contrast is part of what makes creative business letterheads stand out. This is helpful for the business owner who might be struggling to figure out the best direction to take the company.
Use a Solid Background
A solid backdrop lends itself to creativity. It provides a blank canvas that you can use to your advantage to get your message across. Using a solid color, a textured background, and creative letter spacing, you can create a unique and powerful look for your business letterhead.
Your business letterhead is one of the first things that people will see when they receive correspondence from your company. That's why it's important to make a good impression with a solid background and clear, easy-to-read text.
Other Suggestions to Consider
Choose a professional color scheme and font. You want your letterhead to look sleek and stylish, so avoid using garish colors or childish fonts.
Stick to a simple design. Complex graphics can be hard to reproduce on photocopies and faxes, so keep your letterhead design clean and simple.
Use high-quality paper stock. Cheap paper will make your letterhead look unprofessional, so splurge on some good-quality paper for a polished look.
Leave plenty of space for contact information. Include all of your essential contact information on your letterhead, including your website address, email address, and phone number.
Proofread carefully before printing. A typo on your letterhead could give potential customers the wrong impression about your company. Be sure to proofread carefully before you print out any copies.
Conclusion
Businesses use business cards and letterheads to brand themselves and set themselves apart from the competition. Business letterheads have the power to attract attention, convey a clear company identity, and enhance the company's reputation.
When in doubt about the elements to combine, use the free tips for creating business letterhead ideas above. Remember, though, that it's all about personal style. Use your creativity to come up with your own letterhead design.
Explore All
Business Letters Articles