You might need to start a new business or expand the existing one, which requires a good amount of finances. To apply for business finances from your bank, you need to write a business loan request letter to the bank. There are many reasons a business can require a loan, and each of these needs must be stated in the application.
A well-written letter can make the difference in having your application approved or getting it turned down. In this article, we will go over the business loan request letter format with an example template to write one on your own.
What Is a Business Loan Request Letter?
A business loan request letter is written to request financial assistance from a bank or other financial institution.
Banks, investment firms, and other lenders may require a business loan request letter as proof of credit. It's also an additional statement of the company's financial strength and the amount of assets that can be offloaded. A borrower writes this letter as a part of the application process.
A business loan request letter must include the following:
Total loan amount requested
How you plan to use the fund
Explanation of why you should be granted the fund
Information about your loan repayment strategy
Business Loan Request Letter Format
A business loan request letter is an official document requesting a bank for a loan. It is also a formal letter used by the bank when granting loans to businesses. It's best to keep the letter to one page and include the following elements:
Heading and Greeting
The top of your loan application letter should include a header and a greeting with the following information:
Your name and contact information.
The date of your letter.
The name, position, and contact information of your loan agent
Your request for a loan should be mentioned in the subject line and the amount you're asking for.
A formal greeting
Brief Explanation of Your Business Loan Request Letter
Start your letter by clearly explaining its purpose and the amount you request to borrow. This is a great opportunity to show how you are making strides toward expanding your business's capacity.
Fundamental Information About Your Business
For a business loan, you need to present pertinent information to help the lender assess the risk of lending to your business. So, mention the following fundamental information about your business in the letter:
Company's official name
The legal framework of your business (partnership, sole proprietorship, etc.)
A short description of what your company does
Number of years you have been in business
Number of employees in your company
Your annual income and profit
Detailed Explanation of Why You Need the Loan
Provide a detailed explanation of how you intend to use the loan. Cite numbers to define your objectives and be as explicit as you can. For example, instead of stating that you intend to utilize the loan for advertising, be more specific about the forms of advertising. Mention their respective costs and the proportion of new clients or improved sales you anticipate achieving.
Briefly Describe Your Potential for Loan Repayment
Mention your credit history and draw attention to the financial statement information that best demonstrates your ability to pay back the loan. You can include the following in your letter:
Recent profit-and-loss or balance statement summaries for showing that your business is profitable and expanding.
Repayment schedules for any other business debts you already owe.
Cash-flow projections that show when you can plan to make principal and interest loan repayment.
Concluding Elements
Your letter should conclude with the following details:
A paragraph referencing the financial statements you have attached.
A summary paragraph that requests the loan officer to evaluate your file and expresses your want to speak with them shortly
Close the letter with your signature
Include a list of enclosures required for your loan application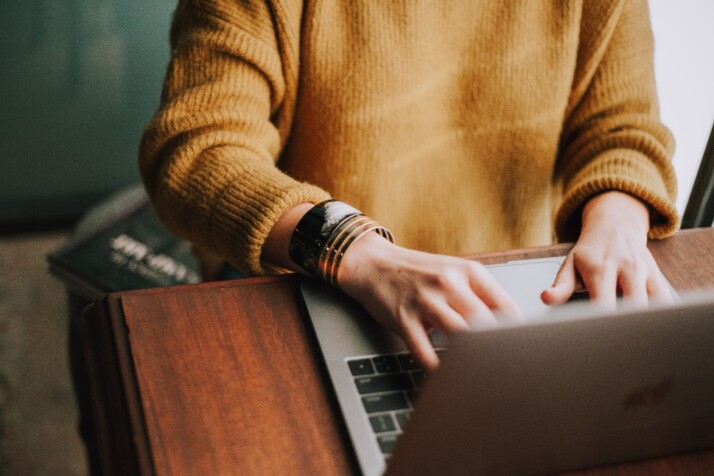 Business Loan Request Letter to the Bank Template
To draft an effective letter to the bank with proper details, use the following template generated by our Hey INK tool. This sample will help you draft a business loan request letter to the bank based on your requirements.
Example Template
Dear [Bank Name],
I am writing to request a loan from the bank to build on the current progress of my established brand. Over the past few years, we have made significant strides in terms of growth and expansion. And I believe that with additional funding, we can continue to propel our business forward.
Specifically, I am requesting a loan of [$ amount] to be paid back over [time frame]. I have attached a detailed business plan outlining our current financial situation as well as our projected growth over the next few years. In addition, I have included personal financial statements detailing my own assets and liabilities.
I believe that this loan would be beneficial not only for our business but also for the local economy as a whole. With the additional funding, we would be able to create new jobs and contribute to the overall prosperity of the community. I would be happy to meet with you in person to discuss this further or answer any questions you may have. Thank you for your time and consideration.
Sincerely,
[You Signature]
[Your name printed]
Conclusion
The business loan request letter is an investment of your time and effort to get the needed capital for the growth of your business. Just as a business loan request letter is an investment for your time, so is your business plan. The better your business plan is, the more likely the bank will approve your business loan request letter. Follow the format and example template in this article to write an effective letter on your own.
Explore All
Business Letters Articles