Business meetings are a regular occurrence in all businesses, whether small or large, public or private.
Whatever the size of your business, you'll always have to set up appointments and meetings. This formal process is crucial to the success of your business. Unsure of how to write an appointment letter? We havea business meeting request letter template for any of your needs.
You can use any of the samples as they are or alter them according to your specific needs.
How to Write a Good Business Meeting Request Letter
As you will see in the business meeting request letter in this article, these letters are not so different from others. Below you'll find a step-by-step guide to help you.
Introduce Yourself
Your first few sentences should introduce you and your company. If you're sending the appointment letter on behalf of another person, indicate this in the introduction.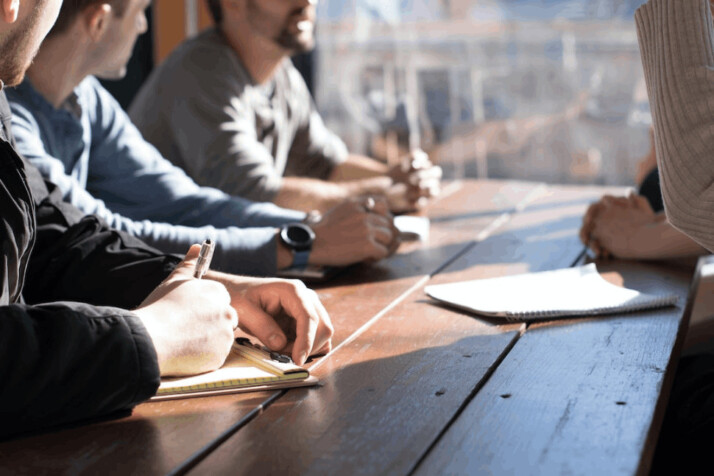 State the Reason for the Meeting
After the introduction, the purpose of the meeting comes next. You must state, in clear terms, why you want to meet with the person. It is important to make sure you show them the potential value of meeting with you. In addition, you want to spark curiosity in the recipient.
Be Formal
When writing an appointment letter for a business meeting, it is best to use formal language. You don't want to sound overly casual. One way to make your letter seem formal is by using the professional language typically used in formal correspondence.
Don't make the mistake of using too casual language in a business meeting appointment letter. This could indicate that you don't take your job seriously, and you're not very professional.
Propose a Date, Time, and Venue
You should propose a date, time, and venue for the meeting. To be on the safer side, indicate that you have a flexible schedule as well. You don't want it to seem like a forceful request.
In your request letter, provide all the details and information about the venue if they are unfamiliar with it. Politely ask the recipient to let you know their work schedule if you need to reschedule.
Business Meeting Appointment Letter Sample
Below are a few examples of meeting appointment letters and emails you can use.
Example 1
Hello,
I would like to schedule a business meeting with you to discuss the format of our email correspondence moving forward. In light of recent events, I think it would be beneficial to explore different options for communication that are more conducive to productive dialogue. Can you please let us know when would be a good time for you to meet? I am available on weekday mornings or afternoons.
Thank you for your time.
Kind regards
Example 2
Hello,
I am writing to schedule a business meeting. I would like to meet with you to talk about a possible business opportunity. Do let me know if you're available for a meeting on Thursday, May 5th, at 10:00 am. I will contact you soon to confirm the details.
Thank you for your time,
[Your name]
Example 3
Dear Manager,
We're pleased to invite you to a business meeting appointment to discuss the case at hand. The purpose of the meeting is to go over the details of the case and provide updates on its progress. We hope you'll be available for this important discussion.
Thanks for your time, and we look forward to seeing you soon.
Example 5
Hello,
Thank you for your response. I am following up with you regarding our upcoming business meeting. Based on our discussion, I plan to meet with you on Monday, May 9th, at 3 pm.
Please let me know if this time works for you or if there is a conflict.
I look forward to meeting with you and getting started on our project.
Best,
Example 6
Hello [client name],
Thank you for considering me as your [brief description of services]. I would be honored to provide my professional expertise to your organization.
I'm available for an initial consultation meeting, during which we can discuss your specific needs in detail and develop a customized plan moving forward. I believe that face-to-face meetings are essential for developing a strong working relationship, and I am confident that we could work together effectively.
If you'd like to arrange a meeting, please let me know what date and time would be convenient for you. I will follow up with additional information, such as an agenda and any relevant documents, prior to our meeting.
Thank you for your time.
Example 7
Hello,
I am writing to request a business meeting. I would like to include you and your team in a meeting to discuss potential opportunities for cooperation. The subject of the meeting will be to explore possibilities for expanding our businesses together. I believe that there could be many benefits to working together, and I'd like to know your thoughts on the matter. Do let me know if you're available for a meeting at any time that is convenient for you. Thank you for your time and consideration.
Sincerely,
[Your name]
Conclusion
The business meeting request letters above were generated with INK's Hey INK tool. If you need good meeting request letters generated quickly, you should also use the tool.
Explore All
Business Letters Articles