So you're moving to a new office! It's a busy and exciting time. But before you start making all of the arrangements, it's important to let employees, customers, and clients know of the move. And the best way you can do this is through a formal business moving letter.
These letters are simple documents that usually explain why you are moving and share details about your new location.
In this article, we'll look at the other key elements to include in your letter. We've also outlined some great sample letters you can refer to. Let's get into it!
What is a Business Moving Letter?
Business moving letters are a notice of a change of address that you send to your customers, clients, and vendors.
They are also known as business relocation letters. These letters help to keep your customers informed on the progress of your move. This will also allow them to contact you at your new address.
Key Elements Of A Business Moving Letter
Business moving letters provide information about the move in a professional and concise way. It's important to remember that you should always include the following elements in your letter:
Company name and Current Mailing Information
As with any formal letter, you'll need to include necessary information such as your company name and mailing information. You may use your current address at the beginning of your letter since you haven't yet moved.
Formal Salutations
To keep your letter professional, you must use formal salutations. Some great examples are:
Dear
Hi/Hello
Greetings
Mr/Ms
As for letter closing salutations, you may use:
Kind Regards
Sincerely
All the best
An introductory paragraph
Start your letter with a proper introductory statement. It should confirm the letter's intent, which is the office relocation announcement. This paragraph should also inform the recipients of the reason for the move and why it was necessary.
Follow-up paragraph
This paragraph needs to include any changes in service due to moving. It should also let customers know when the move will take effect and when the business will return to normal.
New contact information
Now that you've explained the move, it's time to inform them of your new location. Include the complete address of where you'll be moving to. It's also important to include any changes in your contact details if there are any.
Closings
End your letter by thanking the recipients for their continued support. You can also add a call-to-action inviting them to visit you in your new location.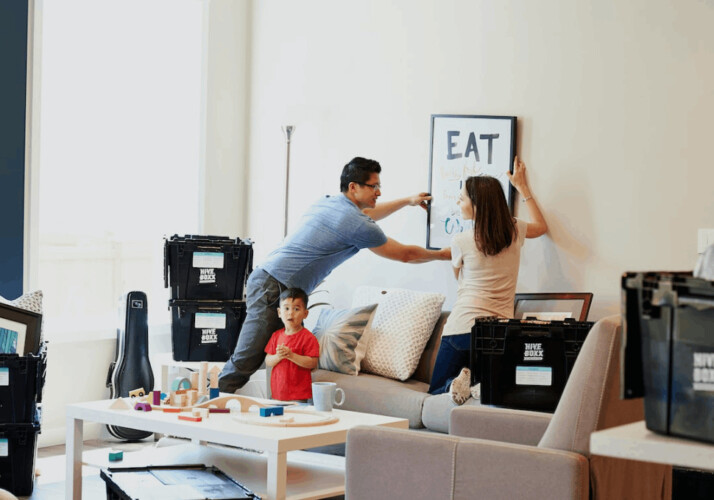 Business Moving Letter Samples
Sample 1
Dear Loyal Customers,
We are excited to announce that our business will move to a new location! We have outgrown our current space and want to offer our customers the best possible experience.
The new location is just a few blocks away, and we will open for business on Monday, August 12th. We hope you'll stop by and check out the new place!
Thank you for your continued support.
Sincerely,
[Business Name]
Sample 2
Hello, Loyal Customers,
We have some big news! We are moving to a new location that will be more convenient for our customers. Our new address will be:
123 Main Street
Anytown, USA
We will be open for customers at our new store location on Monday, August 1st. We apologize for any inconvenience during the move, and we hope to see you soon at our new store!
Sincerely,
The Management
Sample 3
Dear Loyal Customers,
As some of you may have noticed, we have been making a few changes around here lately. We are excited to announce that these changes are part of our plan to move to a new location!
We will be moving to a bigger and better space that will allow us to serve you better. And we anticipate the move will be completed within the next month, and we will keep you updated on our progress.
In the meantime, we want to thank you for your continued loyalty and support. We hope to see you very soon at our new location!
Sample 4
Dear valued customers,
We are writing to let you know that our office will be moving to a new location as of Monday, August 3rd. Our new address will be 123 Main Street, Suite 200. Please note that our phone number and email address will remain the same.
We truly appreciate your continued business and look forward to serving you from our new location. If you have any questions about the move or anything else, please do not hesitate to contact us.
Sincerely,
[Your Name]
Sample 5
For a moving letter to a supplier or vendor
Business Name
Current Business Address
City, State, Zip Code
DATE
Vendor's Name
Vendor's Address
City, State, Zip Code
Dear Name of Vendor:
We will move our business location to NEW ADDRESS to accommodate our growing customer base. Our last day of operations at the current office location is on [DATE]. We will be accepting shipments from you at our new location on [DATE].
We will still continue to promptly answer phone calls and emails promptly during the move. Please make sure to update your records with our new contact information:
Name of Business
Address of Business
City, State, Zip Code
Phone Number
Email Address
Fax Number
We are excited to continue to do business with you at our new location.
Sincerely,
[Signature]
To Wrap Up
A business moving letter specifies what to expect during the transition and when they can expect it to happen. They should be brief and concise yet still detailed to provide clarity for the parties involved. So before you jump-start your transition, inform your clients and customers about the move through a formal letter.
Explore All
Business Letters Articles