Writing a business solicitation email is one thing, but the most challenging part is knowing how to do it in various contexts.
A business solicitation email has many of the same characteristics as an open-house email. However, each use case is different with its nuances and requirements.
This tutorial will help you draft business solicitation emails using best practices for all scenarios.
What Is a Business Soliciting Email?
It is a professional request sent to prospective clients to persuade them to do business with you. This message should be written to position you as the ideal candidate for the client.
Sending a prospect email can help you in many ways. You can introduce yourself and your firm or highlight a solution in a prospect email.
A soliciting email aims to contact potential customers who would benefit from your offering.
Even if you've never met this person, ensure they're interested in what you're selling, even if you've never met them.
5 Easy Ways to Improve Your Business Solicitation Skills
Email is still the most popular method of generating new leads, even though other marketing strategies, such as cold calling, have their uses.
Despite its widespread acceptance, this does not imply that it is simple to achieve. Even for a seasoned sales professional, writing an email that will result in a sale is daunting.
So, when you settle down to compose that prospecting email, here are a few things to bear in mind: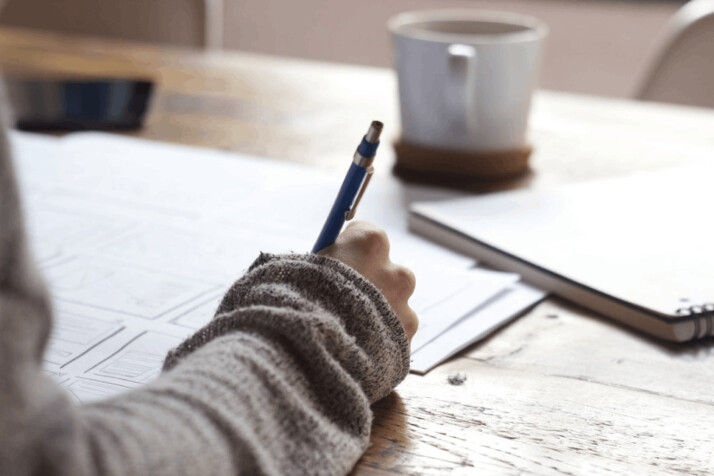 1. Do Your Homework on Your Potential Client
It's simple to track down a potential customer's contact details, but things get more complicated when you need to learn more about them.
As time-consuming as this may be, you must ensure you have all the required facts before sending the email.
You can't close a deal as a salesperson until you know the consumer is your ideal buyer. Therefore, conducting research before contacting a prospect will help you save their time and your time.
2. Create an Attention-Grabbing Headline
Your exhaustive prospecting efforts will go to waste if you botch the subject line of your email. Sixty-nine percent of recipients rely solely on the subject line when deciding whether or not to label an email as spam.
3. Keep the Messages Brief
A recent study found that the best open rates come from outbound emails with roughly 20 lines of text (or about 200 words).
Reducing your emails to a minimum length is essential to show the prospect that you appreciate their time. Include everything you need to build a full email but leave out anything that could distract the receiver from the main message.
No need to say, "I hope this email finds you well," or anything similar. Instead, get to the point quickly and stimulate their interest to get a reaction.
4. Incorporate Peer Endorsements
There is no better approach to increasing trust in your sales prospecting email than by including social evidence. The email response rate can be increased by as much as 400% just by mentioning it.
Social proof can be compelling using how our brains have developed to process information. Observing the actions of others is a major factor our brain considers while making choices.
One easy way to add social proof to an email is to include a study that backs up the claim. Including a quote from one of your more notable clients would also be a good idea.
5. Send Emails at the Right Time
Timing can have a significant impact on your open rate. There is no foolproof method to determine the best email time.
As a sales rep, you know from experience that the optimal moment to send an email is contextual. And experimentation is the most excellent way to find out for sure.
Email Template of Business Solicitation Email
This cold email would serve as your company's initial introduction. The idea is to rapidly establish your competence and request a meeting early on.
Hello, [prospect]
Subject Line
[Your name] at [your business]. We're a Z company that helps clients overcome [insert a frequent pain point].
Are you open to a preliminary talk to determine compatibility?
To [insert a specific client goal], we have worked with firms such as [insert a list of two to three relevant clients] to [insert a specific client goal].
If you have a minute or two, you can visit [site] to discover more about us. Later in the week, I will contact you via telephone if I do not hear from you.
Thank you,
[Your Title]
Final Words
A business solicitation email is essential because it enables you to reach potential customers. Stay organized and assertive when sending out emails, and always remember to provide value to your potential customers.
Explore All
Business Letters Articles