If your business plan cover letter is good enough, an investor may express interest in funding your business. Writing a cover letter yourself is beneficial because you can use your ideas to flesh it out.
You can use the cover letter for business plan sample in this guide as a template to write a winning cover letter.
Great cover letters are vital in attracting investors to fund your business. To make a good impression on potential investors, you must write a compelling cover letter. Your cover letter should reflect your idea and the value you can bring to the investor.
You don't have to be a writer to craft a captivating cover letter. Only edit the templates in this article to suit your needs and match your business details!
What Is A Business Plan Cover Letter?
A cover letter for business plan is a professional write-up that contains details of yourself and the business you plan on venturing into. It is a brief introduction that outlines your plans or goals. Your cover letter should intrigue an investor since that is their first read.
A professional cover letter will feature a professional tone, relevant but concise information, and an appropriate ending.
Importance of A Business Plan Cover Letter
A business cover letter allows you to impress the Investor and display your ability to execute your plan. It gives an understanding to the Investor about what you want to do. And how you plan to implement it in the best way possible.
You intend to sell out an idea; use the cover letter to make them see why they should invest in your plan.
Cover Letter for Business Plan Sample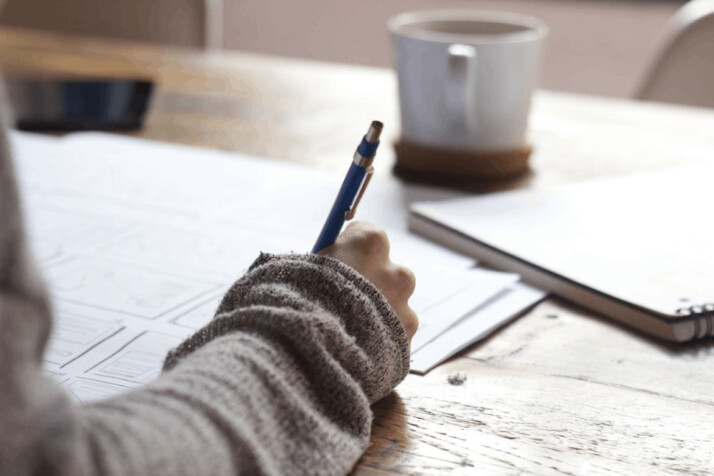 When writing a cover letter for a business plan, keep it short. Whoever you intend to send it to; will have other things going on around them. This means they may not have the time to read a lengthy cover letter. Your goal should be to build their interest. To achieve that, you have to write professionally.
The following are some cover letters for a business plan to guide you.
The format.
[Your name]
[Your street address], [Your city], [Your state] [Your zip code]
[Your website URL] – [Your email address]
[Date]
[Investor]
[Investor's title]
[Investor's company name]
[Investor's city], [Investor's state], [Investor's zip code]
Dear [Name of Investor]:
[Introduce yourself and your business].
I have attached the business plan for [business name] to this mail.
You will be intrigued by it and may consider it a fit for your investment.
If you want us to talk about it, we can schedule a meeting one of these days.
Please, you can send me an email via [your email address] or give me a call at [your phone number]
Regards,
[Your signature]
[Your name]
[Your title]
Example 1 [Jay's cakes]
Dear Investor,
Jay's Cake is a business that has existed for three years. We are a baker group making all kinds of cakes for birthdays, weddings, anniversaries, and households. Our cake bakery has grown over the years, and we have a large number of following by customers who enjoy our cakes. We want to expand our business by making more cakes to reach other communities.
Our cake bakery will be an excellent addition to your portfolio. We will be glad if you can go through our business plan. You can visit our cake bakery to try out some of our customers' favorites.
Please you can call us anytime at 432-331-5321 for further details. I await your feedback.
Sincerely,
Jay's cakes
Example 2: Blue Estate.
Dear Mr. Peter,
The blue estate is a modern city of well-built houses with the comfort of home. Most of our houses are taken because people love their structures and designs. We are located at 321 Blue Street in town, close to the popular marvel suites.
Please, see the attached business plan for more details on the location. The document also has our financial projections and team profile.
Thank you for your attention. I can't wait to further discuss my plans with you. Please, contact me at 532-123- 2214.
Sincerely,
Blue Estate.
Example 3: The Jordan's corporation.
Dear Mr. White,
The Jordan Corporation is a producer of quality office furniture. For the past 15 years, we have provided customers with top-notch products and installation services in the industry.
We are glad to announce that we want to expand our operations and set up a new production corporation. This will enable us to meet the high demand for our quality furniture.
Attached is a copy of our business plan for your perusal. We would appreciate it if you could take the time to review our plan. Your feedback is important to us. And if you would like a physical meeting, do let us know, so we can schedule to discuss the project.
Thank you for your time and consideration.
Sincerely,
The Jordan Corporation.
Conclusion
When writing a business plan cover letter, make it short. Your cover letter should be at most two pages, but it can be less.
From the beginning of your cover letter, you should mention your business plan and that you have attached it. State how an investor will benefit from your business if they invest. Use a conversational tone for your cover letter. Avoid the use of slang but make the introduction of your business plan interesting.
You can use the cover letter for business plan sample above or adjust it to fit your plans perfectly.
Explore All
Business Letters Articles